5 Mins With: Tech leader Glo Gordon, CEO of MATRIXX Software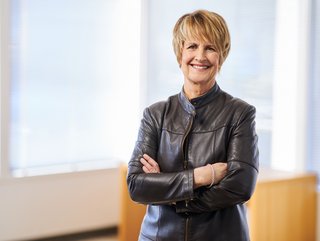 Glo Gordon
Glo Gordon, CEO of MATRIXX Software, the global leader in 5G monetisation for telecommunications, on her evolving leadership style
Glo Gordon is a recognised leader with deep experience and expertise in technology management and sales. She has served on MATRIXX's Board of Directors since 2018 and was most recently the Chief Revenue Officer (CRO) for industrial AI and IoT company Uptake. Prior to Uptake, Gordon was Global Sales Leader for Cisco's Internet of Things (IoT) Solutions and Services. Before that, she served as CRO at Jasper, the IoT service platform acquired by Cisco for US$1.4 billion. She has also held senior leadership roles at SAP and PeopleSoft.
How would you describe your leadership style?
I'd describe my leadership style as constantly learning and open with accountability. I'm a relatively new CEO, in the role now for three years and leading with clarity on our collective and individual goals has been consistently reinforced as critical to our success. We have three priorities at MATRIXX and these are our ultimate guides for all decisions and measurements of success (Northstar, Raving Fans, Culture).
I also try to bring curiosity to my leadership style. If I don't know something or don't understand something, then I want to learn. I want to know what employees have to say – that's why we use data from employee surveys as a factor when we're refining departments or practices. I firmly believe that a truly successful CEO needs to drill down into the details as much as they have to look at the big picture.
What is the biggest challenge you face as a female CEO in the tech industry?
Being asked this question – my hope for our industry is that this will no longer be a legitimate question.
Do you feel the role of the CEO has changed post pandemic?
Absolutely! I took over as CEO in January 2020, right before the pandemic truly kicked off. Especially after COVID, people have really come to value clear and consistent communication from leadership as well as flexibility and understanding for how hectic life can be, and that all starts with the CEO.
As we have learned to do more in a remote environment, the balance employees and candidates strive for must now be a strong consideration for employer value. This has become a factor in loyalty and employee retention. Happy employees drive a positive culture, and our customers can also feel that. We truly care about our employees' work/life balance and regularly monitor leading indicators to ensure we see the necessary measurements of success for the business.
With your knowledge of AI, what question would you ask ChatGPT?
It would be fun to have AI assist with personal tasks, such as having it build the ultimate vacation getaway or offer the best advice for overcoming jet lag.
From a practical perspective, it would be nice to have it summarise information such as collate the news of the day or pull out key information from articles and email threads.
What is the best piece of advice you have received in your career?
"Never settle." This dates all the way back to my childhood. My dad was an iron worker at one point in his life, and part of his job was to tighten giant bolts with a wrench. Even when he couldn't turn the bolt anymore, he made sure to give it one last turn. To this day, I make sure that we are not settling as a company. Why be content with a B grade when you know you can get an A?
What keeps you awake at night?
In the past three years, we've successfully navigated through adversity, some of this unique for even experienced CEOs and certainly not what I would have anticipated as a new CEO. We've had to proactively prepare for a pandemic, the possibility of a global recession and a war. Since these things come in threes, is there anything else headed our way? If I am considered a wartime CEO, I do wonder what it would be like to lead in a peaceful time.
What do you love most about your role?
The best thing about my role is getting to build a place where people want to come to work, where they feel valued for what they do and comfortable expressing themselves when something isn't working for them. (In one of our most recent surveys, 91% of employees said they feel safe voicing dissent – which is critical as we continue to grow, innovate, and expand.)
I also love to see what happens when that work starts bearing fruit. Currently at MATRIXX, over 50% of all new hires are coming from employee referrals and our voluntary attrition is outperforming industry standards. These are strong indicators that what we are doing is working.
This kind of work may seem secondary to the health of the business, but they are actually completely intertwined. When people are motivated, they enjoy challenging themselves and each other, to reach beyond our grasp, beyond our potential. When we feel valued, it's amazing what we can accomplish together. The X-factor are these intangibles when we "want to".
Our accomplishments speak for themselves: since my tenure at MATRIXX began, we have expanded partnerships with eight key solutions providers, many of whom lead the industry, including Google Cloud, AWS, IBM and Microsoft; we have created or expanded relationships with 18 customers in total – all leading telecom operators in their regions; and we have notably grown our headcount around the world.