Arthur D. Little – the world's oldest consulting firm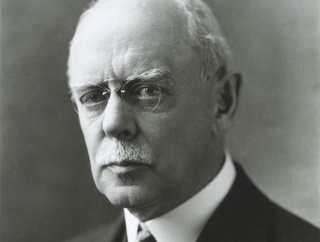 As the world's first management consulting firm, Arthur D. Little has been linking people, technology, and strategy for 135 years
1886-1920
Arthur Dehon Little and Roger B. Griffin started the business in 1886 in Boston; and in 1890, Arthur formed a second partnership with William H. Walker, professor of applied chemistry at MIT. The firm's slogan 'other people's troubles are our business', was born in 1907, and two years later, Arthur D. Little (ADL) was incorporated as the world's first company seeking to apply technology to industrial growth. Achievements include organising the first R&D lab for GM, and completing 165 studies of Canada's natural resources and their industrial potential.

1921-1960
This period, which saw ADL led by four presidents following Arthur D Little's death in 1935, was a time of great discovery for ADL – from contributing significantly to the development of fibreglass, to developing the first real-time online, computerised reservation system for American Airlines with IBM. Projects with J&J and GE in 1951 led to the development of modern logistics management, while an ADL paper published in the HBR marked the transformation of a firm's focus from technical research to management consulting. ADL opened its first European office (Zurich) in 1957.

1961-1981
These two decades were marked by ADL producing many firsts: first management education program to focus exclusively on training GMs from developing countries; first publication on The Decision Tree, pioneering the now widely used concept for modern decision analysis; producing EU's first White Paper on telecoms deregulation; first computerised inventory control package for IBM. ADL designed the NASDAQ stock exchange, developed mail handling technologies for the US Postal Service, and planned a modern telecoms system in Saudi Arabia, allowing the Kingdom to advance 100 years.
1982 – 2001
ADL continues to pioneer research, first into the entire future of the solar energy industry and later pioneering fuel cell research within Nuvera, which received 20% of the US Energy department's total budget for fuel cell research in 2002. As well as helping to transform Mexican cement company Cemex into an international industry leader, ADL improved factory productivity by 100-150% for one of the world's largest telecom equipment producers and worked closely with the Argentine government to restructure and privatise its state-owned oil company YPF, resulting in unprecedented profits.
2002 – 2022
ADL has developed world-leading strategies – carbon strategy for one of the leading global chemical players, R&D strategy for the world's leading children's hospitals, autonomous taxi strategy for a major Middle East city. They were instrumental in setting the European digital agenda, undertook smart city strategy projects for Dubai and Stockholm, and developed a COVID-19 modelling capability for a pharma. The firm opened 20 offices in the last six years, from Singapore, to Istanbul, to Warsaw. In 2011, ADL became a full-fledged partnership, and in 2021, rebranded for its 135th anniversary, with new branding emphasising 'The Difference'.