Boomerang Bosses: Are they good for business or a bad idea?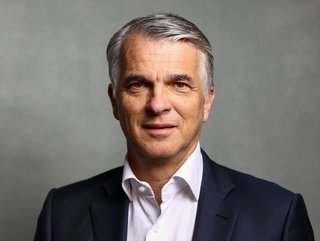 Sergio Ermotti, CEO, UBS
As Sergio Ermotti re-joins UBS to oversee its takeover of Credit Suisse, we look at the former bosses who returned to the top job, and ask, does it work?
When in 2020 Sergio Ermotti stepped down as CEO of Swiss bank UBS, a role he once called a "dream job", little did he know he would end up back in the hot seat just a few years later.
But following the recent collapse of Credit Suisse, and subsequent decision by UBS to absorb Credit Suisse, Sergio, who is now chairman of insurer Swiss Re, has been brought back to steer the ship.
And it makes sense, given Sergio's track record. As CEO of UBS between 2011 and 2020, he is credited with overhauling the bank following its bailout during the 2008 financial crisis, not to mention changing the bank's culture.
While Boomerang CEOs – bosses that return to their former roles – are not especially common, they do happen, and usually in times of economic crisis, or when companies face business decline or undergo major transformation.
Recent Boomerang CEOs include Bob Igor, who returned to Disney last year, Howard Schultz, who re-joined Starbucks for a third stint in 2022, and Katrina Lake, Stitch Fix founder and CEO, who boomeranged earlier this year.
Apple, Twitter, Bloomberg, Dell, P&G, Reddit, J.C. Penney, Zynga, and Charles Schwab have all had former CEOs (some of them were the original founders) return to lead their organisations at some point.
While every company's situation is different, the underlying rationale for bringing back a former leader is "to steady the ship and get it back on course", according to Joe Griesedieck, MD of the Board and CEO practice at Korn Ferry.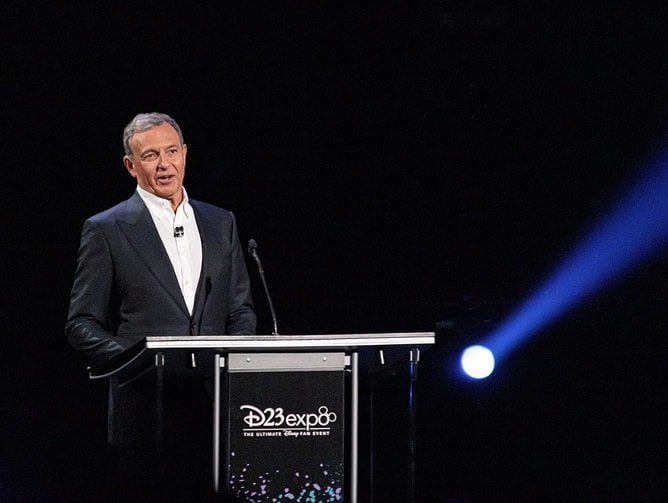 Bob Igor returned to Disney as CEO last year
Why former bosses are often brought back?
Never usually considered a long-term option, ex bosses often return either to lead a turnaround, as is the case with Sergio at UBS, or in the absence of better options, buying the board more time to find the right replacement.
As is the case for Katrina Lake, founder, and former CEO of online personal shopping service Stitch Fix, who, after 17 months away, recently returned as Interim CEO while a successor is found.
But why not just opt for a new Interim CEO? Risk aversion is one of the many reasons, says Korn Ferry. After failing with a new name, the thinking goes, it's too risky to appoint someone new, at least right away.
And so, it is a case of 'better the devil you know'. "There is a sense that being the CEO is a job like no other," says Wharton Professor Matthew Bidwell. "You are dealing with a wide array of issues and are also the public face of the company, and it's hard to know whether someone can do it until someone has done it. Your prior CEO is one of those few people."
This was the certainly the case for Starbucks, who brought former CEO Howard Schultz back to the top job, not once, but twice.
In this case, the strategy worked, with Howard, who is renowned as a 'transformative leader' saving Starbucks all three times.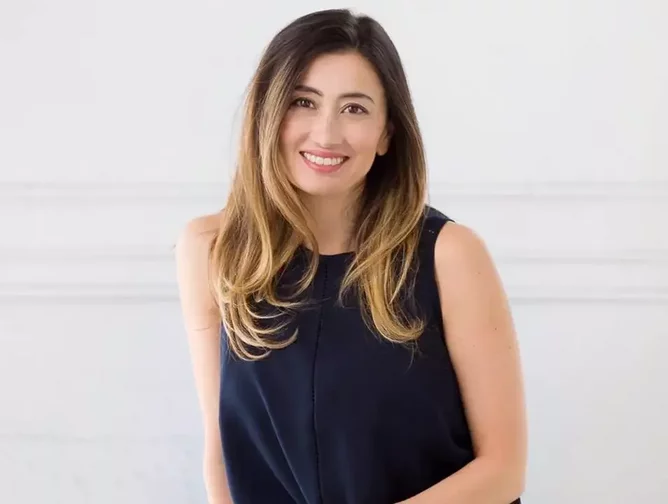 Katrina Lake, founder of Stitch Fix has returned as Interim CEO until a successor is found
Why the Boomerang strategy worked for Starbucks
Serving first as CEO from 1986 to 2000, Howard grew the company globally and took it public on the Nasdaq, before feeling compelled to return eight years later as Starbucks's traffic had slowed down and the company stock had cratered.
He then re-joined the global coffee house chain last year as Interim CEO amid rising costs and a growing unionisation push across the US, and as stock fell 22%. The board needed more time to find a permanent replacement for Kevin Johnson.
And the strategy worked. Returning for a second stint, the billionaire businessman led a sea of change to help customers and employees fall back in love with the brand, tripling the share price. He then returned last year for a third time, laying out a reinvention plan that would update stores and improve conditions for workers, and successfully helping the board to find a long-term replacement – Laxman Narasimhan joined in October last year.
Korn Ferry's Joe Griesedieck says that bringing a former CEO back can bring familiarity at a time of inherent upheaval, which can make big strategic shifts of operating changes less disruptive.
Former bosses also know and understand the company culture, says Griesedieck, whereas external bosses need time to assimilate, potentially slowing down needed changes in the process.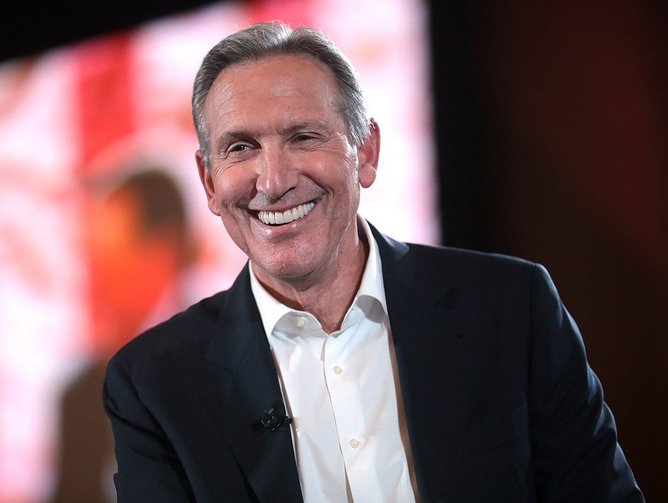 Renowned as a 'transformative leader' Howard Schultz led Starbucks to success three times as CEO
But, why Boomerang bosses don't usually work out?
But while the Boomerang strategy, also known as Steve Jobs' Syndrome as it clearly worked for Apple, has worked for Starbucks, bringing back a former boss isn't a good option for most organisations, recent research has found.

A 2020 MIT Sloan Management study found that the stock performance of companies led by boomerang CEOs underperforms that of firms led by first-time CEOs by 10%. A fast-transforming landscape was one of the reasons cited in the MIT study for the lower stock-price performance of returning bosses.
John Long, a senior client partner at Korn Ferry, concurs that in the long run, most boomerang bosses don't do as well the second time around, often because "the environment has changed dramatically since the last time they were in charge".
This was the case for Procter & Gamble, which brought back its former CEO A.G. Lafley, who in 2013 following a spate of disappointing results. But he failed to repeat his earlier success (2000-2009) and stepped down in 2015. Similarly, Jerry Yang failed to turn around Yahoo when he was reappointed CEO in 2012.
A study in 2019, by the Kenan Institute of Private Enterprise, based on the performance of 167 boomerang CEOs from S&P 1500 companies from 1992 to 2017, found former CEOs performed significantly worse than other types of leaders.
The research identified core problems with CEO rehires, including the tendency to look back versus forward and an unwillingness to make the changes necessary to succeed.
This could be the case for Disney's Bob Iger, who ran the media company for 15 years (2005-2020), and has since been brought back following the ousting of Bob Chapek.
He has been given two years to point the world's most famous entertainment company in the right direction and find a worthy successor, and is in the process of restricting the group and cutting costs, including cutting US$3bn from content budgets and slashing 7,000 jobs.
The jury remains out on whether it is a good decision.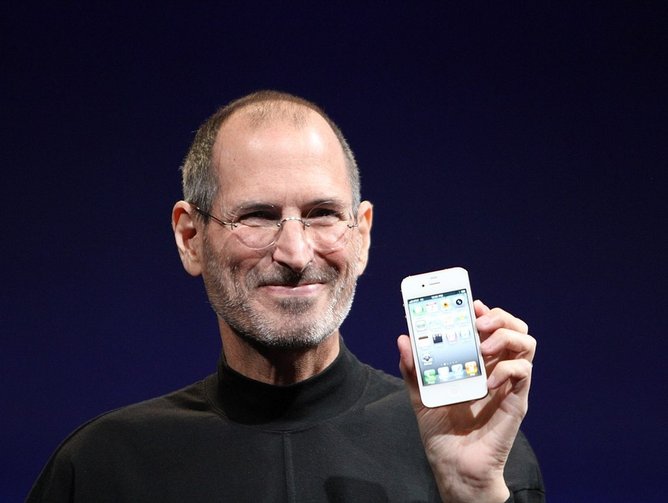 Bringing back former bosses is often referred to as Steve Jobs' Syndrome, with companies hoping to replicate the success Apple had with reinstating Steve Jobs as CEO
Here are 9 more Boomerang CEOs
In addition to Sergio, Howard, and Bob, here are 10 more Boomerang CEOs, many of which were the original company founders and returned.
1
Steve Jobs, Apple In late 1996, with Apple on the verge of collapse, the company bought Steve Jobs' new company NEXTSTEP, bringing Jobs back to Apple first as a consultant; and then reinstated as CEO. And the rest is history. Jobs went on to turn Apple into a tech powerhouse, and one of the world's most valuable companies.


2
Michael Bloomberg, Bloomberg Founder and CEO of Bloomberg and former New York mayor, Michael Bloomberg, reassumed the leadership of his data and financial news empire in 2014. He said he had never intended to come back to Bloomberg after 12 years as New York's mayor, but long-term CEO Daniel Doctoroff had decided to step aside. Bloomberg stated the company in 1981.


3
Jack Dorsey, Twitter Founding social media site Twitter in 2006, Jack was removed from his role as CEO more than once. The first in 2008, when he was forced to switch roles with his co-founder Evan Williams, before he reclaimed his role in 2015. He then led the company once more until 2021, when he was replaced by the firm's former CTO Parag Aggarwal.


4
Michael Dell, Dell Inc. The founder of US tech firm Dell Inc, Michael led the company as CEO from 1984 until 2004 when he stepped down to become chairman, appointing Kevin Rollins as CEO. Following a rough year for the firm in 2007, when Dell lost its ranking in the PC market, Kevin resigned and Michael returned to the role, which he has inhabited since.


5
Steve Huffman, Reddit Following Reddit Interim CEO Ellen Pao's firing of an executive in 2015, the Reddit board brought back the former boss and co-founder Steve Huffman.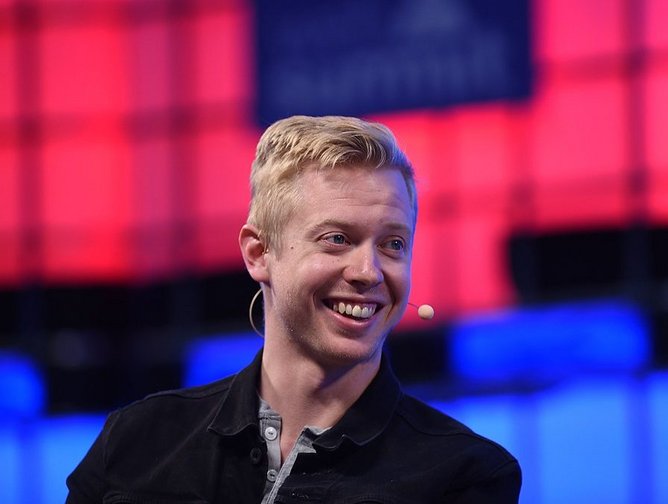 Steve Huffman returned to Reddit as CEO in 2015
6
Charles Schwab, Charles Schwab Corp. The pioneer of discount sales in equity securities, Charles Schwab founded his company in the early seventies, serving as sole CEO from 1986 to 1997. He then shared the role with David Pottruck for five years before a disappointing stock price brought Charles back for a second stint as sole CEO, from 1998 to 2003. He then stepped down again in 2008.
7
Myron Ullman, J.C. Penney Serving as CEO from 2004 to 2011, before retiring, Myron Ullman was brought back as interim CEO in 2013, just 17 months after retiring, to try to repair tumbling sales with losses of near US$1bn being blamed on then CEO Ron Johnson.
8
Mark Pincus, Zynga Founder of social game publisher Zynga first served as CEO from 2007-2013, before being replaced by former Microsoft executive Don Mattrick. When he didn't show results of a turnaround, Mark returned to the role of CEO Mark returned as CEO in 2015, leaving a year later without having made any impact.
9
Katrina Lake, Stitch Fix Founding online personal styling service Stitch Fix in 2010, Katrina served as CEO and took the company public in 2017, before relinquishing the role to Elizabeth Spaulding in 2021. After 17 months, she has returned as Interim CEO for six months or until a new successor is appointed.