How Arcelik CEO Hakan Bulgurlu is helping save the planet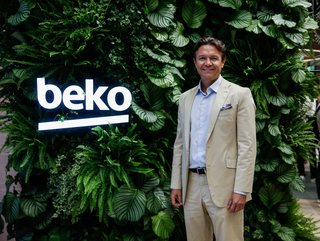 How Hakan Bulgurlu, the CEO of Europe's second-largest white goods company, has become a driving force in the corporate fight against climate change
When Hakan Bulgurlu, CEO of home appliance giant Arcelik took to the Berlin stage at the recently held IFA Conference, most people anticipated his talk would focus on climate change. They were right.
Because, as well as helming global home appliance manufacturer Arcelik for the last seven years, Hakan is well known in business circles as a committed and forceful environmentalist.
The Turkish businessman is passionate about doing all he can to fight climate change, personally and professionally, and has proven fearless in his own endeavours to highlight the plight of the planet.
In 2019, he scaled the summit of Mount Everest in a bid to raise awareness of the monumental task facing humanity in tackling the crisis, in particular the melting glaciers of the Himalaya region; and upon his return penned a book, A Mountain To Climb, which aims to raise the alarm about the climate crisis through the narrative of his expedition.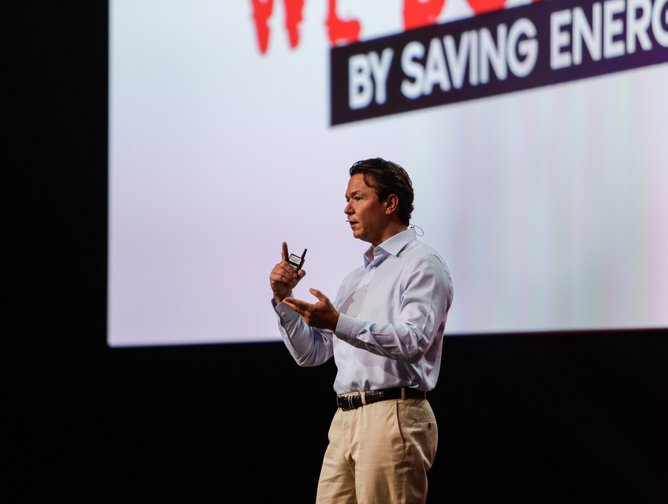 Practicing what he preaches
The 50-year-old chief executive is equally fearless in business, not afraid to push the sustainability agenda whenever, wherever and to whoever he can; nor is he afraid to call out businesses or industries who fail to act.
Taking to the stage at Europe's largest consumer electronics and home appliances last month in Berlin, Hakan took the opportunity to urge the industry to take concrete action – and fast.
He declared that, at a time of climate emergency, sustainability "should be a mandatory business model and not merely a cost driver," and pressed businesses to "prioritise and commit to investing technologies that make a real difference to energy, water, and environmental issues."
Hakan isn't just paying lip service to the sustainability cause though. He practices what he preaches in his own business, Arcelik, where he has spent more than two decades, including seven years as CEO, and where he has been the driving force for the company's many ESG initiatives and achievements.
Hakan has been instrumental in helping Arcelik – Europe's second-largest white goods company by market share – become carbon neutral (2019) as well as the first home appliance manufacturer worldwide to offer a major domestic appliances lineup with EPS-free packaging. Last year, the company also became the first Turkish industrial company to issue a green bond on international markets.
Not bad for an organisation with 12 brands, 40,000 employees and 28 factories across nine countries, supplying electronic goods to hundreds of millions of consumers in markets across the world.
"We want to use our global status and resources to drive the international agenda for all climate protection, greater product efficiencies, and durability to help us all get richer, without making our planet far poorer," he says.
Arcelik's far-reaching commitments and actions have earned the company important industry accolades, including being listed as the first and only Turkish manufacturer in the Dow Jones Sustainability Index for the third year in a row; and the first and only company from its industry to receive the Terra Carta Seal by HRH Prince of Wales. Not to mention being acknowledged by the FTSE4Good and the BIST Indexes.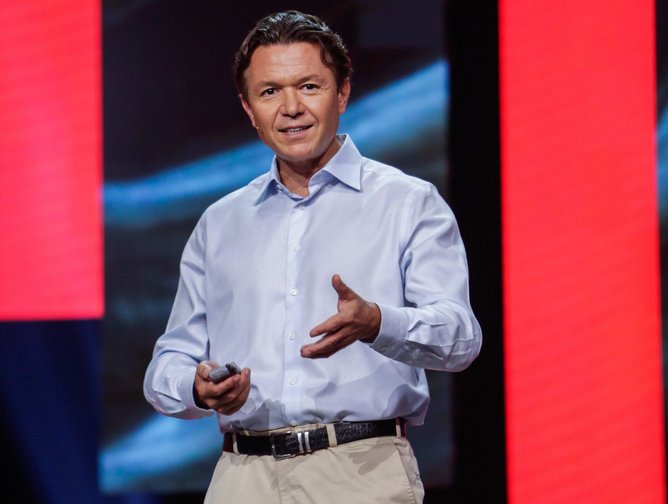 Innovating in production technologies and products
As the head honcho, and as a member of WEF's CEO Climate Leaders Alliance and the Carbon Pricing Leadership Coalition of the World Bank, Hakan feels a responsibility to not just advocate on climate change but to lead in ways that are pioneering and innovative.
He invests heavily in research and development, mainly in areas of sustainability, ensuring innovation in production technologies, products, and packaging.
The company's latest innovative launch at last week's IFA is a case in point. Designed to help households use water more efficiently, Arcelik's new cutting-edge technology (SaveWater) in its latest product line of washing machines and dishwashers "demonstrates our ambition to be the world's most sustainable brand and embrace innovative technologies that will benefit people across the world."
This adds to its growing list of sustainable product and technology innovations, including its patented microfibre filtration technology for washing machines, a fully recyclable product that filters up to 90% of microfibres (known for putting millions of pieces of microplastics into the oceans).
As well as championing resource-efficient innovations, the company – whose biggest-known brands include Beko and Grundig – leverages the latest technologies across its own production operations to identify water risks and increase efficiency.
Its factory in Ulmi, Romania, lays claim to not only being the industry's most advanced manufacturing facility (named as one of WEF's Global Lighthouse Network's advanced manufacturing sites), but one of its most sustainable – with a high level of automation which improves resource efficiency, limits waste, uses less power, recycles water and produces its energy with solar panels.
Over the past 12 years, Arcelik has saved 2.17 million cubic metres of water, equivalent to the daily water consumption of around 2.7 million Turkish households. They also collaborate with both global and local partners to engage communities and promote sustainable water management, this year partnering with Water.org to fund water access projects in Kenya.
The company is just as pioneering on the packaging front, using 100% recycled and recyclable cardboard in its domestic appliances, and consumer electronics categories.
Hakan is the first to admit however that the company's actions on climate, while very good, and pioneering, are not yet good enough, and more needs to be done. Because, while Arcelik is carbon neutral in its own operations globally (scope 1 and 2 emissions), the company has work to do to ensure carbon neutrality in scope 3 emissions (supply chain).
"It's time to step up to the challenge," he told guests at the IFA last week. "The reward for our collective climate action will be our security as a viable industry operating in stable markets where people are free to grow their businesses, their families, and their communities without the risk of climate catastrophe looming large on the horizon."