How Salesforce is creating a more diverse, inclusive culture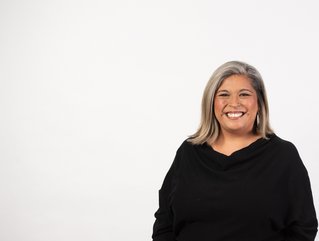 Led by chief equality officer Lori Castillo Martinez, Salesforce is building talent strategies guided by employee voices, and increasing diversity
The corporate tech sector is notorious for its lack of diversity. US Labor Department statistics from 2019 showed that less than 1% of all employees at US software companies are black, while a recent Tech Nation report revealed just 19% of the tech workforce are women. And in DiversityInc's 2021 Top 50 Companies for Diversity, just three tech firms made the list.

But change is afoot. In the 20 months since the murder of George Floyd and subsequent flurry of boardroom conversations around race and privilege, a growing number of tech companies have started pouring considerable resources into diversifying their workforce.

Salesforce has equity as a core tenet in running its business

Salesforce is one tech firm doing just that, as it looks to build its 29,000-strong workforce into one that is as diverse as the communities it serves.

And while the CRM leader doesn't yet rank in the top US firms for DE&I (though consistently ranks in Fortune's top 10 best companies to work for), its recent rollout of equality-focused initiatives, commitment to ambitious representation targets, and hiring of a dedicated chief equality officer is a definite step in the right direction.

Efforts in equality are nothing new to the software giant, which in 2015, became the first US firm to conduct an equal pay audit, resulting in US$3m in salary adjustments. But, it wasn't until four years later, in 2020, that Salesforce really doubled down on its diversity efforts.

Following the widespread racial injustice incidents in the US in 2020, the company set up a Racial Equality and Justice Task Force. Led by senior execs and made up of employees at every level, the task force – designed to help drive systemic change – listens to the communities impacted, sets goals and metrics to track success, and stands up new programs and processes.

And it was from here that the diversity ball began to roll. The San Francisco-headquartered company developed a model of listening deeply, responding with meaningful action and impact, and partnering closely with its Equality Groups ensuring that the communities most impacted are truly part of the solution.

Using the voices of employees and data captured, last year, Salesforce pledged new Equity initiatives and publicly committed to representation targets.

By 2023, 50% of its entire US workforce will be comprised of underrepresented groups (women, Black, Latinx, Indigenous, multiracial and LGBTQ+ employees), as well as those with disabilities and veterans. And by the end of 2023, the company has committed to doubling the US representation of black employees in leadership.

Data is used to drive workplace diversity

To achieve a workforce diversity that is reflective of its communities, Salesforce has taken a data-driven approach, using data captured to quickly detect gaps, identify trends and spot opportunities.

HR leaders have access to an equality dashboard powered by Tableau, which lets them see real-time data about representation, hires attrition, and promotions by race and gender. And to make that data more actionable for leaders, an Equality Advisory Board has been established with participants meeting quarterly to address trends in the organisation's equality data.

In the last year, Salesforce has rolled out numerous programs and processes, including a redesign of its talent process with inclusion and equity at the core; the launch of a dozen employee-led Equality Groups to support under-represented communities; the implementation of industry best practices; and the unveiling of a public-facing Trailhead online learning course, which provides employees and leadership with the tools needed to drive inclusion in the workforce.

And the programs and processes appear to be working with Salesforce doubling its representation of Black hires year on year. Between July 2020 and July 2021, hires of under-represented minorities was up 8.8% in the US, while hires of women globally was up 3.5%.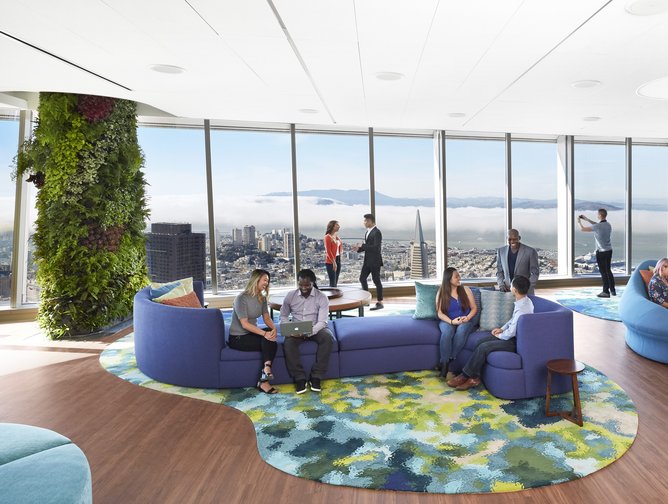 Salesforce appoints first chief equity officer
To ensure all initiatives are implemented, managed and accelerated, and drive further change, Salesforce has created and filled a dedicated executive role.

Appointed chief equality officer in January 2022, following a six-month stint as interim, HR veteran Lori Castillo Martinez is leading the tech giant's global equality efforts, including equality strategy and programs.

And she's already made a significant impact on the company's culture, according to Brent Hyder, chief people officer, who describes her as having a "unique ability to build talent strategies guided by the voices of our employees, while influencing company-wide action".

Under her leadership over the past six months, not only has Salesforce continued to increase representation and create a more inclusive culture, but it has rolled out further initiatives. Among these, the launch and scaling of Warplane, an employee advocacy program for Black, Latinx, Indigenous, LGBTQ+ and Women employees; introduced new inclusive talent processes informed by equality data; integrated bias and micro aggression training into key talent moments; and created the new Equality business partner team to deepen expertise and drive change in the largest functions.

Lori, who is Latino, is passionate about creating spaces to have challenging conversations and understand the unique needs of the company's employees.

And with a vision to help Salesforce become 'the most inclusive workplace possible", Lori outlines exactly how she plans to do this, as she moves into the role of chief equality officer.

1. Accelerate representation To continue to strive to create a company that reflects the world around us, and that means accelerating representation.
2. Focus on employee experience Representation requires focus on experiences and systemic change. We're working to create access, advocacy, community. This year we introduced our Black Women Experience initiative to address the unique, multi-layered, and intersectional challenges that often confront this community.
3. Design intentional systems Being intentional about how we approach our systems is critical. We saw tangible results when we focused on our recruiting processes with a lens of diversity, equity, and inclusion. Now we're taking the same approach for our internal systems like promotions, talent reviews, and manager processes.
4. Lead with a global mindset To be truly inclusive, we must have a global mindset. Our work can't be defined by a US-centered approach. We're making some of our biggest investments in our global team and strategies so we can build personalised experiences that are created by and resonate with our employees and underrepresented communities around the world.
5. Engage stakeholders We have an entire ecosystem of customers, partners, and Trailblazers around the world who are also on this equality journey. We'll continue to listen, invest in diverse suppliers, create an equitable talent marketplace, conduct learning opportunities, and use our platform to elevate leaders driving change.