Interview: Top Workplaces President on retaining employees
Getty Images
Amid shifting workplace dynamics and high turnover rates, we talk transparency and building a feedback loop with Dan Kessler, President of Top Workplaces
We all know people who complain about their managers and managers who are constantly frustrated with their employees, but too often, nothing is ever said.
While employees should speak up and communicate their needs, organisations have a greater responsibility to hire and develop leaders with strong management and people skills that welcome honest conversations.
Gallup research has found that more than half (52%) of exiting employees say their manager or organisation could have done something to prevent them from leaving their job, meaning these conversations aren't happening until it's too late.
Developing strong managers that can effectively provide constructive criticism, feedback and welcome transparency is an investment that organisations must make if they want to attract top talent, says Dan Kessler, President Top Workplaces, the leading employer recognition programme in the U.S. that's been recognising outstanding workforce cultures since 2006.
"Top talent expects more transparency and comprehensive communication from their employers," Dan tells Business Chief. "More transparency, which needs to be appropriate for the culture, builds trust. In the absence of of information, people make up stories, and so it's always better to be more transparent when possible."
Organisations that get this right, or even mostly right, quickly see the benefits – such as higher engagement, increased productivity and boosted morale.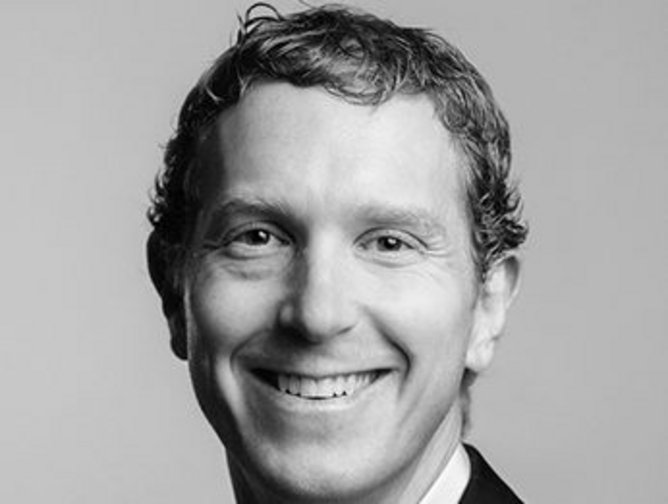 Dan Kessler, President, Top Workplaces
Why transparency matters more today
While this expectation of increased transparency is driven in part by the post-pandemic business world, such an environment was already brewing with generational shifts in the workplace – and this is only expected to increase as Generation Z further filters into the workplace.
"Shifting workplace dynamics and high turnover rates are forcing organisations to flex their 'feedback muscle' even more."
Dan points to a a Top Workplaces Research Lab study which shows that 69% of larger organisations have expressed concern about employee retention. "For Gen Z employees, especially, if company leadership isn't listening to their voice, we know they will find a company who does.
"As human beings, Gen Z and everyone else, we all have a fundamental need to be seen and heard. This is no different for our employees. If you want to be trusted as a leader, you must prioritise candid communication and be receptive to feedback."
Elite leaders are experts at listening
Dan, who is a Wharton MBA graduate, and previously served as Project Leader at Boston Consulting Group, says that most elite leaders are experts at listening.
Being a great listener doesn't mean a leader must take action on every piece of feedback employees share, however, as "that would be impossible and a losing strategy".
Rather, it is about ensuring that employees always feel heard and appreciated.
"Leaders have the responsibility to discern when action is needed – ideally, there is an opportunity to close the loop even when taking action isn't appropriate or possible."
Leaders set the tone for how feedback is handled within any organisation, explains Dan. That means they must first be willing to take in feedback if they expect employees to share it. Once employees see that their leaders are willing to listen and then act on feedback, they will be more willing to share more and go the extra mile to deliver results.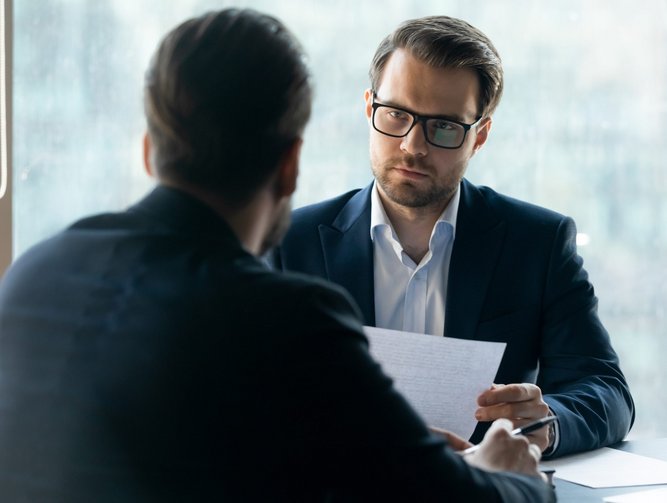 Leaders must prioritise candid communication and be receptive to feedback, says Dan / Getty Images
Building a continual feedback loop
Dan points to surveys as the most efficient and effective way to gather employee feedback at scale. And once a survey is completed, the first step for leaders is to immediately thank the team for taking the time to share their feedback, he says.
But what leaders decide to do with the data is just as important as collecting the data itself. "We find that even simple actions taken in response to employee feedback go a long way to improving employee engagement and productivity."
"Building this muscle of a continual feedback loop – listening, thanking for the feedback, and taking some small action whenever possible – pays massive dividends. This will also encourage employees to gradually share larger nuggets of information over time."
Dan compares this giving and receiving of feedback like tossing an egg back and forth – if the egg toss if off (ie, giving the feedback) or the catcher isn't ready (so, not ready to receive the feedback), then someone will get egg on their shoes.
Companies that are consistently recognized as a Top Workplace have leaders who are ready to hear uncomfortable truths about their organisation and take action to create a better workplace for everyone, explains Dan. "Leaders who can take survey insights, critically think on them, and create a plan for improvement are those who are ultimately recognised as Top Workplaces.
"Authenticity in communication is a huge driving factor and it goes along with being open to feedback. Leaders who aren't ready to be authentic and transparent in where they can improve aren't using feedback correctly."
Ultimately, the most effective leaders Dan says he has the privilege of meeting at Top Workplaces across the U.S. are "comfortable being themselves".
"No one person or organisation is perfect, and it's important to acknowledge that fact and work on continuously improving," says Dan, whose own experience in giving and receiving feedback has taken him through his own journey of figuring out how to continually improve culture.
There's no one formula for a 'perfect culture' and the work is never done.
"But the only way to learn and improve is to always be listening to feedback, fine-tuning the response, and seeing the outcomes. Feedback is a powerful tool and learning how to use it and how we understand it motivates me in all areas of my life."