Meet the CEO helping every American invest in real estate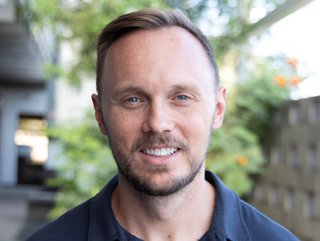 Jamison Manwaring, Co-founder and CEO of Neighborhood Ventures
Jamison Manwaring founded Neighborhood Ventures in 2017 with a mission to educate and provide investment opportunities to anyone in the US
In the space of just six years, Neighborhood Ventures has become one of the largest real estate crowdfunders in the US – thanks, in large part, to the drive and determination of Co-founder and CEO, Jamison Manwaring.
Formerly a Goldman Sachs analyst, Manwaring founded the firm in 2017 using the money out of his own pocket, with a mission to educate and provide investment opportunities to anyone in America.
Traditionally, this had only been possible for the wealthy and accredited investors, but changes to the law in Arizona moved the goalposts. Manwaring and his business partner, John Kobierowski, sensed they could do something to make a difference.
"I knew I wanted to be involved in real estate and had personally seen the financial benefits of owning and investing in properties," says Manwaring. "But if I was going to build a company, I wanted it to be something that was available to everyone.
"Luckily, I was able to find a business partner that shared my same passion and together we wanted to create a model that would empower the working class to be able to grow their wealth through commercial real estate.
"When the Arizona legislature passed a new crowdfunding law to encourage investment in startups and other business ventures, including real estate, we saw a unique opportunity that would allow us to make that dream a reality."
Arizona: Land of beauty and opportunity
An Idaho native, Manwaring graduated from the University of Utah with a BS in Finance, before making his way to New York to become a technology analyst with Goldman Sachs.
He participated in more than a dozen software IPOs including Tableau, Alarm.com and LifeLock, serving as VP of Investor Relations at the latter and assisting the company in its successful sale to Symantec.
"Working at Goldman Sachs is where I really began to discover my love of real estate and purchased some projects of my own," adds Manwaring. "Watching the volatility of the stock market, I knew I wanted a more stable and still profitable option."
Manwaring took the plunge and converted to the "beauty and opportunity" offered by Arizona, where he met Kobierowski.
Together, they built Neighborhood Ventures, which offers all investors – regardless of income – the ability to benefit from Arizona multi-family real estate.
"From the start we have purchased, renovated and brought many multifamily properties up to the market rate, while offering our Arizona investors a double-digit return," Manwaring continues. "We focus on properties that are in up-and-coming areas, providing quality housing in these developing neighbourhoods."
Taking Neighborhood Ventures nationwide
Earlier this year, Neighborhood Ventures launched a real estate income trust called NV REIT, which is available nationwide to investors of all income levels, starting with as little as US$1,000.
The trust holds stabilised, cash-flowing properties and invests a smaller portion into value-add projects. Because NV REIT is already cash flowing, investors begin receiving immediate cash returns, but also are able to see long-term growth as the trust appreciates over time.
NV REIT ties in nicely with Neighborhood Ventures' plans to purchase a mix of developing and cash-flowing multi-family dwellings in the Sun Belt and Mountain West regions.
"We believe everyone deserves a seat at the table when it comes to real estate investment and an opportunity to grow their wealth," says Manwaring. "Historically this has been reserved for the connected and wealthy.
"By opening our offerings to both accredited and non-accredited investors, anyone with at least US$1,000 available can begin to grow their investment portfolio. Accessibility benefits everyone."
An 'in-house' operation
Manwaring believes Neighborhood Ventures is able to stand out from the crowd because everything is done "in house", including investment opportunities, the sale process, construction, property management and design.
"Our projects are ours," explains Manwaring. "We know our properties inside and out, and we are confident when we present these offerings to the public.
"We are also incredibly proud of the resources and content available on our website and social pages. We have a masterclass that gives a great overview of real estate investing; we are not here to be gatekeepers.
"For us, transparency is key. We are regularly in communication with our investors and have a weekly podcast and YouTube series where we share all our renovation updates and discuss relevant economic issues and the real estate market.
"Our goal is to educate and have our investors feel involved and confident in their investments."
Moving forward, the goal is to continue the growth of NV REIT and take further opportunities to new investors.
Manwaring adds: "It has been so encouraging to see people across the country's excitement over being able to participate."
******
For more business insights, check out the latest edition of Business Chief Middle East & Africa and be sure to follow us on LinkedIn and Twitter.
You may also be interested in Business Chief EMEA.
Please also check out our upcoming event – Sustainability LIVE in London on September 6-7, 2023.
BizClik is a global provider of B2B digital media platforms that cover executive communities for CEOs, CFOs and CMOs, as well as leaders in Sustainability, Procurement & Supply Chain, Technology & AI, Cyber, FinTech & InsurTech. We also cover industries including Manufacturing, Mining, Energy, EV, Construction, Healthcare and Food & Drink.
BizClik, based in London, Dubai and New York, offers services such as content creation, advertising and sponsorship solutions, webinars and events.