Mountain to climb – the entrepreneurs reaching new heights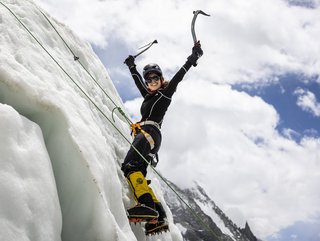 Meet the entrepreneurs reaching new heights – Nelly Attar, the first Arab woman to summit K2 and Igor Khalatian, the first Armenian to conquer Everest
When Oracle exec and tech entrepreneur Igor Khalatian climbed Everest in 2002, he had a strategy. Rather than approach the seemingly insurmountable 8,849-metre peak as the goal, he broke the climb down into bite-sized goals, setting his sights first on Camp 1, Camp 2, then 3, 4 – and finally the summit.
It was a strategy that worked. Not only did the 44-year-old executive make it to the top, becoming the first Armenian to summit the world's tallest mountain, but he has conquered a further four of the world's seven highest peaks – Kilimanjaro, McKinley, Aconcagua, Elbrus – and reached the peaks of 200 mountains in total.
It's the same strategy Igor uses in business. While acknowledging that ambition and vision are critical, Igor says the way to succeed as an entrepreneur is by taking one stage at a time – breaking the goal down into smaller tasks. "It makes the progress manageable and when you achieve each small goal, you build momentum that is then hard to slow."
And the proof is in the proverbial pudding. Not only does the New York-based serial entrepreneur have 200 mountain climbs, a PhD in computer science, and 13 patents under his belt – he has launched multiple innovative tech products and companies, including SCLAB, HelpMeeting, LiveLook, and his latest venture, Iris.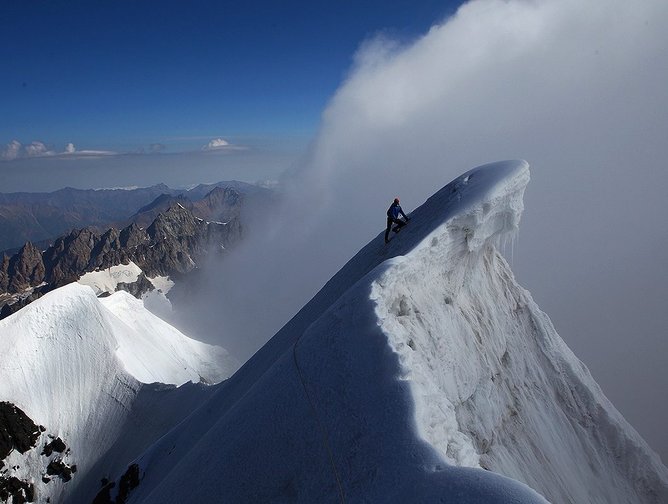 Igor Khalatian reaching a mountain summit
LiveLook was acquired by Oracle in 2014, while Iris – a dating app that utilises AI technology to match users based on the physical preferences they find attractive in a partner – recently hit the 1 million user milestone, having grown more than 200% in the last four months.
Igor says the skills and mindset needed to start and scale a successful business mirror those needed to climb a mountain.
"When I was at Base Camp, I watched as about two-thirds of some several hundred people left in the first day or two," Igor recalls. "It was an extremely harsh environment and one they would have to spend two months acclimating to. The same thing goes for entrepreneurship, especially early on. Investors, markets, and competitors can be harsh and unforgiving – perseverance is how you get from there to traction."
Igor acknowledges the ability to take risks is also what sets entrepreneurs and climbers apart. "I was drawn to mountain climbing by the promise and excitement of taking risks. I have never been one to shy away from a challenge and climbing presented the perfect opportunity. Entrepreneurs, who are excited by a challenge, often seek out this kind of thrill in their personal lives."
Understanding the risks involved and working out how to navigate through or around them eventually gets you to the places where others simply won't dare to go, he admits.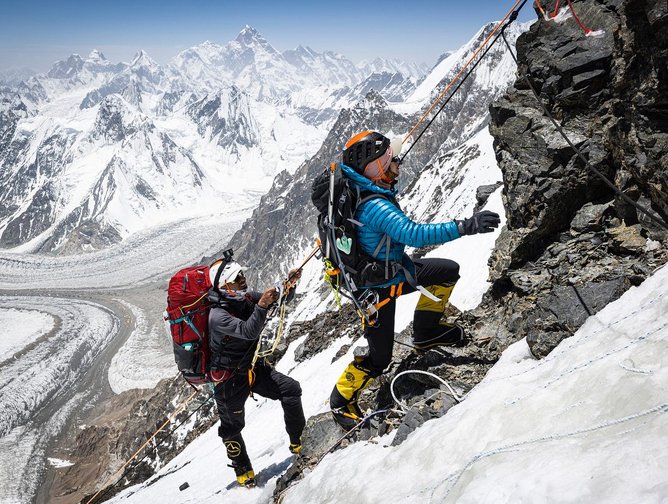 This is true too for Saudi-raised part-Lebanese entrepreneur and mountain climber Nelly Attar, whose ability to navigate risk in business and adventure has taken her to the top of the world and garnered her numerous firsts.
The first Arab woman to summit K2 – the world's second-highest mountain and one of the deadliest, with fewer than 20 women worldwide having made it to the 8,611-metre summit – Nelly has scaled 17 other peaks across the world including Mount Everest.
The former psychologist is also the founder of Move Studio, Saudi Arabia's first dance studio, which has paved the way for dance in the Kingdom, enabling thousands of women to be more active and lead healthier lifestyles. She was named one of the most influential women in sports by the Muslim Women Network in 2020.
While Nelly had limited business knowledge when she started her own company, and no climbing experience when she attempted the 5,199-metre Mount Kenya aged 17 with her father, she had purpose – something she considers crucial to any endeavour.
Nelly says when she started Move Studio, inspired by her purpose to help women and children in the Kingdom move, the 'how' was unclear. "But I took that first step, and then the steps forward started to become clearer. It's like taking a step in the fog, you only see the way forward with each step you take."
Having purpose and passion gave Nelly the direction and drive to keep moving forward, to learn new skills, to take risks, and to leverage the resources and skills she had from her experience as a psychologist to find solutions and navigate obstacles.
"It's so important for me to have purpose, because when there's purpose, there is no limit to what you can achieve," says Nelly. "No obstacle is insurmountable, and you learn how to navigate any uncertainties. You can always find a way when you are living your purpose."
Climbing has reinforced this even more for Nelly, who has endured all sorts of storms, obstacles, and challenges on her climbs to the top. "Climbing has helped me realise how creative I can be in finding solutions, how important it is to trust your team, and how risk-taking is critical," she says.
When the pandemic brought her dance-class business to a halt, Nelly pivoted – delivering free online classes for six months to encourage people to move, while also launching her own paid-for online fitness programme for women, which proved highly successful. And when the gyms began to re-open, Nelly considered re-starting in-person classes, but "with so many restrictions, it made little sense", and so instead she focused on other areas of her business, including corporate partnerships, and adventure trips.
"In business and in climbing, I've learned to take risks, but I've also learned that it's okay to not always get to the top, and that deciding to pause, take a step back, or turn around doesn't have to mean failure.
"I'm okay with not every climb or business decision working out," says Nelly, who has learned to use any disappointments to her advantage – to learn from her mistakes, to discover her unique strengths, find out which direction she should move in, and ultimately that it's possible to get better at something, even after you've failed.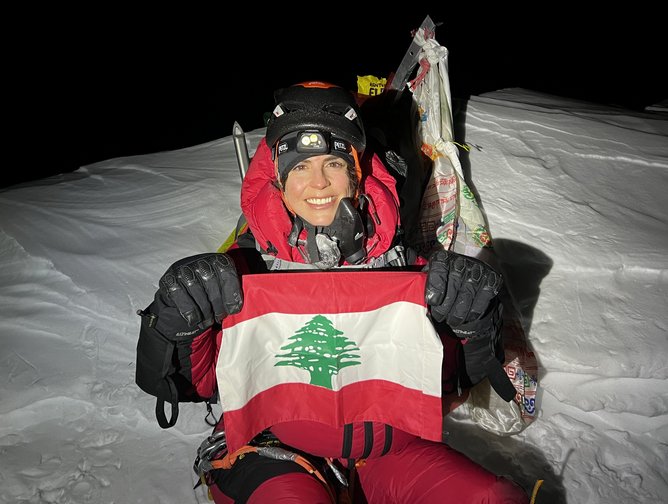 Nelly points to two climbs where she didn't reach the summit, but where she came away stronger and more skilled. The first was while training for Mount Everest. Nelly attempted the 7,000-metre Lenin Peak in Kyrgyzstan, but experienced altitude sickness throughout and so made the decision to turn around. "It was a difficult decision, but I was happy with the decision I made. I realised that it wasn't about giving up, but about knowing when to step back, something I've since applied to business."
The second was in 2021, on a climb of Mount Denali, where Nelly spent 21 days on the mountain, struggling not only with the many storms, but with her grief following the recent death of her father. While Nelly and her team made it to the last camp, just 900m from the summit, a storm prevented them from moving further.
"The aim is always the summit, like the aim of business is always success, but for me the journey is always more important than the destination, and it is often the incomplete climbs that make me stronger, and wiser."
Whether in business, life or leisure, Nelly advocates always climbing your mountain at your own pace. "Don't compare yourself to anyone else, and don't let society tell you what you should or shouldn't do, or how you should do it – or ultimately which direction you should take.
"It's your mountain, climb it your way."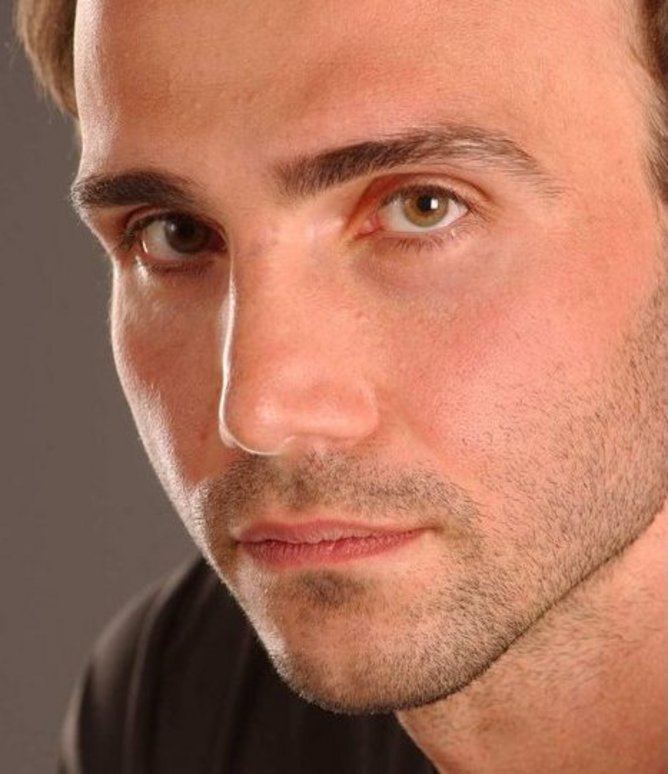 Meet Igor Khalatian
An Armenian national, but living in New York, serial entrepreneur Igor Khalatian was 23 when he secured his PhD in computer science and kicked off his working life at AT&T Bell Labs. Within a few years, Igor was developing his own tech products and companies, and has since founded four startups (SCLAB, HelpMeeting, LiveLook and Iris) and is the author of 13 US patents. "I've always been passionate about research and technology and the goal throughout my career has been to leverage technology to make people's lives easier," he says.
After selling LiveLook to Oracle in 2014, Igor became VP of Development at Oracle, and later co-founded his latest startup – Iris, a dating app that uses AttractionDNA technology to match users based on the physical preferences they find attractive in a partner.
"I'm curious about how we as humans are attracted to one another, so I used my passion in technology to solve the issues people experience while dating, especially online," he says. "At Iris, our goal is to help everyone find their perfect match faster and create a safer dating environment by eliminating catfishing and other toxic dating behaviours." Iris only shows users other users they would find physically attractive, cutting down on time wasted endlessly swiping, with the app's algorithms making it 40X more likely than other apps to find a match.
Igor is passionate about climbing and has summited 200 high peaks, including Mount Everest.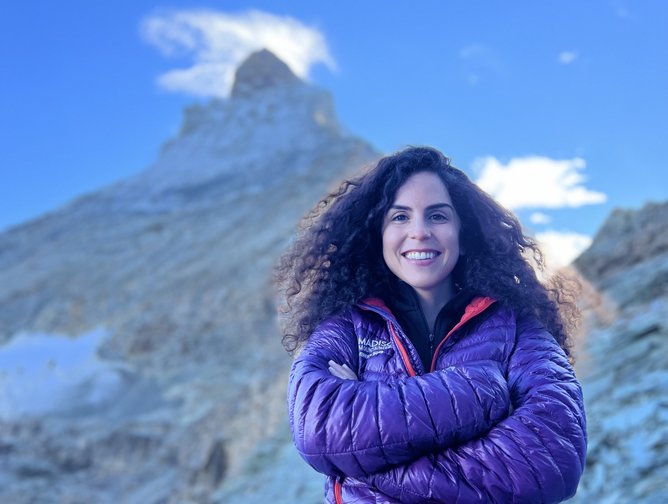 Meet Nelly Attar
Born and raised in Saudi Arabia, part-Lebanese entrepreneur and climber Nelly Attar was working in mental health as a psychologist and coach therapist while teaching fitness part-time when in 2017 she founded Move Studio – Saudi Arabia's first dance studio, and one of the first of its kind across the Middle East.
"I'm passionate about fitness and especially helping other women access sport," she says. "I have always found opportunities to be involved in sport, from offering runs through the Nike training club, to working with the Saudi government to launch programmes, while also pursuing my own fitness goals – running marathons and climbing mountains."
Nelly has successfully scaled 17 peaks, including four peaks out of the Seven Summit challenge, Mount Everest and K2 among them, and has completed 2 IronMan 70.3 races, run six marathons/ultramarathons, and completed 100 scuba-dives.
As a fitness professional, she has 10 sports and health programs under her belt, led the first series of dance activations across the Kingdom for Sports National Day, and in 2019 and 2020, was named female fitness influencer of the year in the GCC by Sports 360, and one of the most influential women in sports by the Muslim Network, respectively.
Nelly leads other services within her Move Studio business, including designing and delivering fitness and wellness programs both offline and online, for the public and private sector, and organising and leading adventure trips.
Currently studying a mini-MBA, and continuing to conquer mountains (as we speak, she had just successfully scaled the Matterhorn in the Alps), Nelly is looking to relaunch Move in a "way that makes sense in a post-pandemic world" and that aligns with her own goals and is further exploring other sport-related business opportunities in the Kingdom.