Register today for Procurement & Supply Chain conference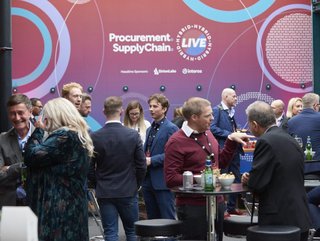 The Risk and Resilience hybrid conference Procurement & Supply Chain LIVE opens today in London featuring global line-up of executive speakers
Today marks the start of a two-day conference tackling the risk and resilience challenges faced by procurement and supply chain professionals globally.
Procurement & Supply Chain LIVE, held at London's Tobacco Dock venue and broadcast to the world, features scores of industry thought leaders and senior executives sharing their experiences of coping with risk and building resilience.
Organised by BizClik Media Group (BMG), publishers of Business Chief, the event features a series of keynote presentations, panel discussions and fireside chats across four stages.
"This is where procurement and supply chain executives share their experiences and insights with their peers," says event host Scott Birch, Chief Content Officer at BMG.
"The collaboration, innovation and partnerships showcased at this event are testament to the incredible work procurement and supply chain professionals perform every day to keep the world turning – against all odds."
This is the second such event after a successful launch seven months ago at the same venue.
Procurement and supply chain leaders share their insights
Highlights of Day 1 of the event include:
George Lawrie, Forrester Research
David Loseby, Aquitaine Strategy Limited
The Digital Procurement panel featuring four influential speakers is sure to prove popular, with Milind Tailor of Diebold Nixdorf, Deepti Malhotra of Symcor, Simon Geale of Proxima, and Jonathan Colehower of UST taking a deep dive into this hot topic.
NHS England and NHS Improvement Chief Commercial Officer Jacqui Rock will share her inspirational story as a member of the NHS Test & Trace Executive Team. Rock was a driving force behind dynamic and rapid innovation and technology development in the supply chain to help in the fight against COVID-19.
The final session of Day 1 tackles the thorny subject of Scope 3 in supply chains, and if we are doing enough to measure, monitor and report. The panel tackling the tough questions will be Stephany Lapierre, founder and CEO of TealBook and Sheldon Mydat, CEO of Suppeco.
All attendees also have the opportunity to network via the event app, Brella, interacting with speakers and other attendees from anywhere in the world.
Procurement & Supply Chain LIVE is brought to you by BizClik Media Group in association with diamond sponsors SAP, Interos, UST and GEP.
There is still time to register for the event to attend either in person or virtually, by clicking here. The show runs from 10am to 4pm (UK) on 27 and 28 April.