Shifting financial centres sees Singapore overtake Hong Kong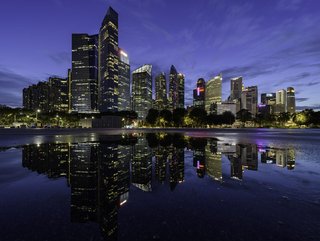 Hong Kong has finally had its financial crown snatched by Singapore, moving up to third most important city for global finance after New York & London
Hong Kong's long-standing reign as the world's third most important city for global finance, and Asia's top financial hub, is over – for now.
The city has handed its financial centre crown to Singapore, which finally overtakes it to become Asia's top financial hub and the third worldwide.
Singapore moved up three places to third place in the latest Global Financial Centres Index (GFCI) of the world's leading international financial centres, behind New York and London, while Hong Kong slipped to fourth place.
Hong Kong battered by strict Covid-19 restrictions
This comes as Hong Kong struggles to revive its role as a global finance centre, following a 'zero Covid' policy the city has had in place for more than two years, requiring visitors to spend as much as 21 days in a hotel or quarantine facility upon arrival.
These measures have weighed on the city's economy over the last year, with the city seeing an exodus of top financial talent to Singapore with the Lion City reaping the benefits.
According to the European Union Office to Hong Kong and Macao, around 10% of EU citizens living in Hong Kong have left the city, and rising numbers of employees have asked to be relocated. Citigroup quietly moved a half a dozen equities bankers to Singapore and other markets, while a similar number of MDs at JPMorgan also left earlier this year.
In August, the city's government revised downward its growth forecast for the economy to -0.5% to 0.5%, citing worse-than-expected economic performance in the first half.
A similar fate has befallen Japan, whose Covid-19 measures have been similarly restrictive with Tokyo plunging by seven spots in the latest GFCI rankings to 16th place.
"Continuing travel restrictions in places like Hong Kong and Tokyo affect their ability to conduct normal levels of business," the report's authors said.
That said, the Chinese cities of Shanghai, Beijing and Shenzhen all maintain spots in the GFCI's top 10, despite equally crippling Covid-19 mitigation measures that have almost cut off China from the rest of the world.
Singapore's strength in getting back on track
Unlike Hong Kong, Singapore has been steadily lifting restrictions and getting its economy back on track, successfully shifting to endemicity earlier this year and reopening without restrictions. In August, the city-nation lifted its indoor mask mandate, one of the last remaining pandemic restrictions.
The city-state is expected to see more than 4 million visitors in 2022 and is running a number of high-profile events including the Forbes CEO Conference and the Singapore Grand Prix.
Businesses weary of the Hong Kong restrictions, and the strict quarantine, have been shifting to Singapore.
Hong Kong confident of returning to form
However, Hong Kong government is confident about Hong Kong's future competitiveness as an international financial centre.
Not only does the city have a robust and effective regulatory regime, but also a well-established institutional framework for systemic risk monitoring and well-functioning Linked Exchange Rate System.
From September 26, Hong Kong government has now scrapped its controversial Covid-19 hotel quarantine policy for all arrivals and Japanese officials said they plan to end Covid-19 border control measures beginning October 11.
City officials hope to attract global banking leaders for a two-day summit being hosted by the Hong Kong Monetary Authority (HKMA) in November, as an endorsement of the city's role as a global financial centre.
In response to the recent GFCI ranking placing Hong Kong fourth, a Hong Kong government spokesperson said that they would "continue to listen to views and be bold in taking forward reforms to consolidate and strengthen Hong Kong's capital market and our role as an intentional financial centre".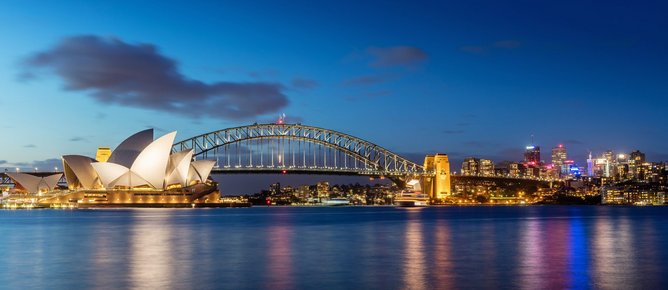 Sydney saw the biggest rise, jumping 10 places to 13th
Rearrangement of the world's strongest finance hubs
Elsewhere in the GFCI rankings, Paris made a return to the top 10, while San Francisco entered the top five, up two places from last year, and Geneva broke into the top 20.
However, it was the Australian city of Sydney that saw the biggest rise, jumping an incredible 10 places to 13th position.
In the Middle East, the UAE cities of Dubai and Abu Dhabi reigned supreme, sitting in 17th and 32nd place, respectively.
Unsurprisingly, Russian financial centres suffered as a result of the invasion of Ukraine with Moscow plunging 22 places to 73 and St Petersburg falling 17 places to 114.
Tokyo also plunged seven spots in the ranking, down from ninth to 16th, while Frankfurt and Los Angeles both dropped two places.

World's top 10 financial centres – GFCI September 2022
1. New York
2. London
3. Singapore
4. Hong Kong
5. San Francisco
6. Shanghai
7. Los Angeles
8. Beijing
9. Shenzhen
10. Paris