Top 10 highest-paid CEOs in the world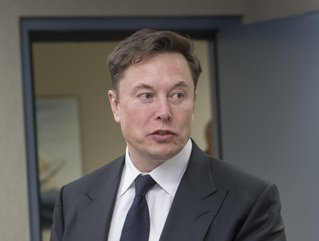 Elon Musk, CEO of Tesla, SpaceX and Twitter. Picture: NORAD and USNORTHCOM
Tesla's Elon Musk and Apple's Tim Cook make the list as Business Chief looks at the top 10 highest-paid CEOs in the world, according to data from Bloomberg
While CEO pay will likely be tempered amid rising inflation across the globe, top bosses are still earning some truly eye-watering sums.
Here, Business Chief takes a look at the top 10 highest-paid CEOs in the world in 2021, according to data from Bloomberg.
Figures for 2022 are expected to be released later this year.
1. Elon Musk – US$10.1 billion
It won't come as a surprise to anyone that Elon Musk, the world's richest man, tops the list of best-paid CEOs.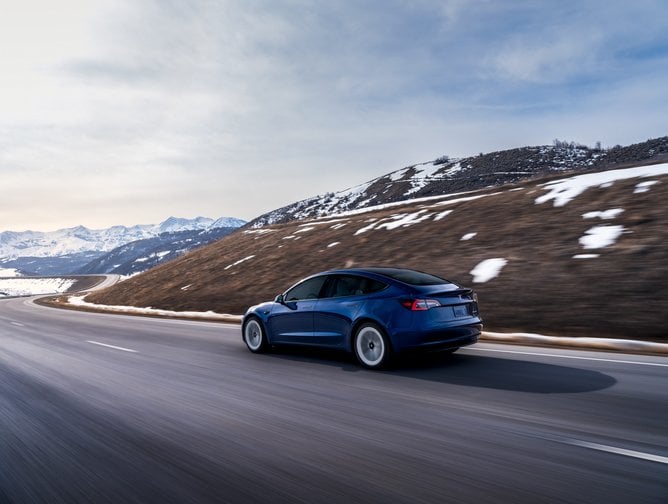 The Tesla Model 3. Picture: Tesla
Musk, who counts Tesla, SpaceX and Twitter as the companies he looks after, is not your typical Chief Executive – and neither is his pay packet.
In 2021, his compensation from electric vehicle maker Tesla exceeded US$10bn, earned through performance-based stock options. His net worth stands at approximately US$190bn.
2. Robert Scaringe – US$2.3bn
Continuing the EV theme, Robert Scaringe – CEO of Rivian Automotive – is the second-highest-paid Chief Executive Officer in the world.
The 40-year-old founded Rivian back in 2009 with the aim of creating sustainable transportation solutions. The company's first electric vehicle, the R1T pick-up truck, was unveiled in 2018, followed by the R1S SUV.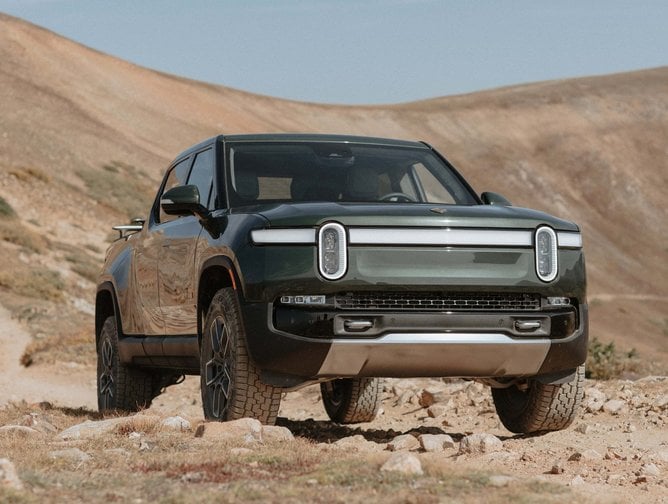 The Rivian R1T pick-up truck. Picture: Rivian
Alongside Musk, he was the only CEO to earn more than a billion dollars in 2021.
3. Tim Cook – US$853 million
Like Steve Jobs before him, Tom Cook's name is intertwined with Apple.
Since taking over from Jobs in 2011, Cook has taken the tech heavyweight to new heights, expanding its product line and increasing its global reach.
In 2023, he will be awarded a "target compensation" of US$49m, down 40% on last year. He requested the pay cut after attracting criticism from shareholders and a host of other big-name CEOs have since followed suit.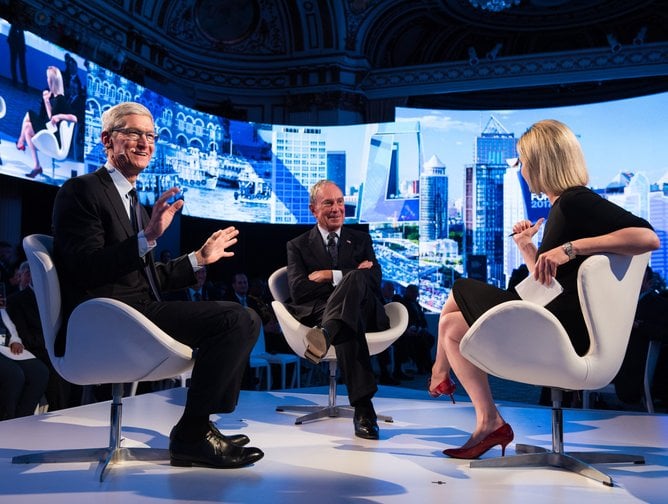 Apple CEO Tim Cook with Mike Bloomberg
4. Peter Rawlinson – US$575m
Another EV-related entry on the list, Peter Rawlinson heads up luxury car maker Lucid Motors.
Having worked at Jaguar and then Tesla, Rawlinson joined Lucid in 2013 to become CTO, before taking on the top job six years later in 2019.
He oversaw development of the company's first vehicle, the Lucid Air, which was unveiled in 2020 and had a range of around 520 miles – among the highest of any on the EV market.
5. Tom Siebel – $343 million
Tom Siebel is the founder, chairman and CEO of C3.ai, having previously founded enterprise software company Siebel Systems.
According to Bloomberg's calculations, Siebel is said to have made US$344m in 2021, consisting almost exclusively of option awards, although this figure is disputed by C3.ai.
Siebel is also well known for his philanthropic activities. In 1996 he established the
Siebel Foundation, which supports various education, health and environmental initiatives.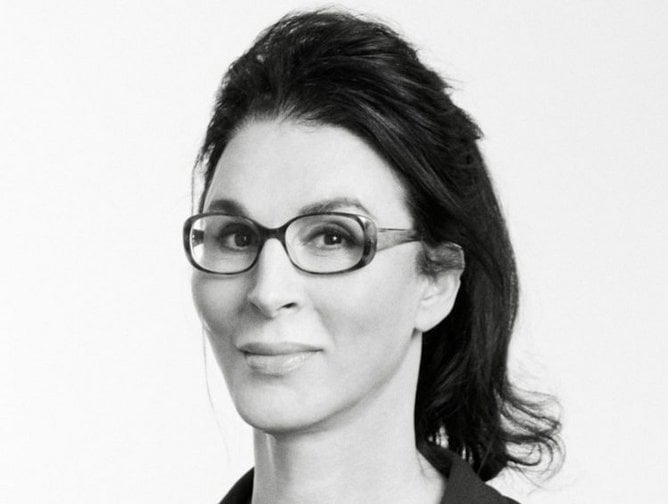 Sue Nabi, CEO of Coty. Picture: LinkedIn
6. Sue Nabi – $283 million
The only woman to make the top 10, Sue Nabi is famed for her entrepreneurship and innovation in the beauty sphere.
Having worked at L'Oréal and its subsidiary company, Lancôme, for more than 20 years combined, Nabi's profile was catapulted to new heights with her launch of Orveda, a high-end, gender-neutral, vegan skincare range.
As of 2020, she runs multi-national beauty company Coty.
7. Joe Bae – $279 million
Joe Bae shares CEO duties with Scott Nuttall at global investment firm KKR, which has around US$430bn in assets under management.
The Korean-American led KKR's expansion into Asia, helping to establish offices in the major business hubs of Seoul, Hong Kong, Tokyo and Singapore.
Bae serves on the firm's Inclusion and Diversity Council, and is an active member of several non-profit institutions including the Asian American Foundation.
8. Tomer Weingarten – $275 million
Tomer Weingarten is best known for being the co-founder and CEO of leading cybersecurity company SentinelOne.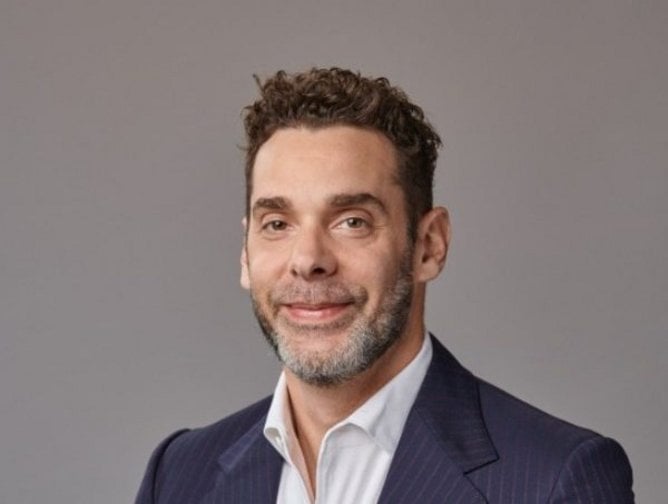 Tomer Weingarten, CEO of SentinelOne. Picture: LinkedIn
While salary and bonus saw him earn a relatively meagre US$1m in 2021, his compensation package shot up to US$275m with added options.
Before SentinelOne, he gained various experience with Mckit Systems, Carambola Media and Toluna.
9. Alex Karp – $264 million
American businessman Alex Karp's net worth is now estimated to have exceeded US$1bn.
This is down to his work as co-founder and CEO of Palantir Technologies, a specialist in big data analytics.
Palantir serves clients in industries such as finance, healthcare and government, and is known for its work with intelligence and law enforcement agencies, including in relation to counter-terrorism projects.
10. Sid Sijbrandij – $263 million
Dutchman Sid Sijbrandij is a co-founder and CEO of GitLab, a web-based DevOps platform.
Under his stewardship, GitLab has become one of the fastest-growing software development platforms in the world, with more than 1,600 employees and approximately 30 million registered users.
Sijbrandij is known for his contributions to the open-source software community, and has spoken out about the importance of transparency and community involvement.