Top 10 women in supply chain leadership in the US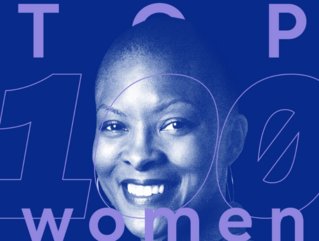 These 10 women in supply chain leadership in the US are inspirational and influential, according to sister publication Supply Chain Digital Magazine
Sister publication Supply Chain Digital has revealed its inaugural Top 100 Women in Supply Chain list, celebrating the most innovative, inspirational and influential supply chain women on the planet.
The list follows on from the magazine's inaugural list last year and continues to celebrate the work women leaders are doing in an industry that continues to be on the front line of battle to overcome all the turbulence and uncertainty of the last few years.
"This is a critical moment for Supply Chain worldwide. These women are part of making the system work," says Supply Chain Digital editor Sean Ashcroft.
Here, we highlight the top 10 women in supply chain in Europe, all of whom hail from a wide range of industries and countries from tech and pharma to retail and logistics.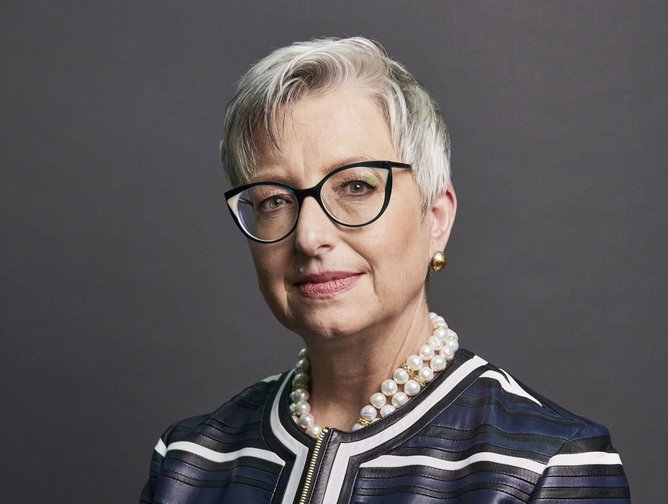 1 Carol Tome
Chief Executive Officer
UPS
Carole Tome stepped out of retirement in 2020 to become the 12th CEO in the 114-year history of UPS. Prior to UPS, Carol worked for 24 years at Home Depot, where she famously worked with every CEO in the company's history. Joining Home Depot in 1995 as Vice President and Treasurer, before being named CFO, a role she undertook for 18 years. She ran the real estate and strategic business-development units, providing leadership in areas of real estate, store construction, financial services, strategic business development and growth initiatives. Beginning her career as a commercial lender with United Bank of Denver (now Wells Fargo), she then spent several years as director of banking for Johns-Mansville Corporation, and also worked as VP and Treasurer of Riverwood International Corporation. She serves as board member for Verizon Communications and is a board trustee for Grady Memorial Hospital Corporation and the Atlanta Botanical Garden. She is also a member of The Committee of 200, The Buckhead Coalition, The Business Council and the International Business Council of The World Economic Forum. A native of Wyoming, she studied at the University of Wyoming and the University of Denver.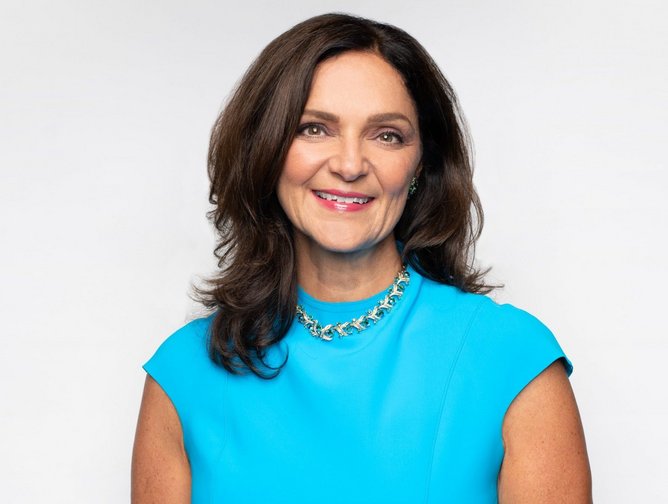 2 Francesca DeBiase
Chief Global Supply Chain Officer
McDonald's
A pioneer in the integration of supply chain and sustainability, Francesca DeBiase is one of the few Fortune 500 corporate execs who developed and ran combined supply chain and sustainability operations, contributing to McDonald's standard-setting leadership. At McDonald's, where she has spent nearly three decades, she served in multiple finance roles, culminating as Senior Director of European Finance while adding the role of Chief European Supply Chain Officer. Based for a decade in Europe, she returned to the US to develop, lead and execute a sustainability vision that continues to advance McDonald's environmental leadership. Francesca initiated dialogue with environmental critics to drive industry-wide change, winning endorsement, employees, suppliers and franchisees. She has also increased brand trust scores with stakeholders, NGOs, and customers to reinforce the integrity and credibility of the brand. She managed the Covid-19 crisis without supply chain interruption to McDonald's 70 million daily customers in 37,000 restaurants across 100 countries. She also serves on five different Boards of either Advisors or Directors. She began her career as an auditor at EY.
3 MaryBeth Lang
Chief Pharmacy Officer
Kaiser Permanente
A pharmacist by training, MaryBeth Lang began her career as an operations leader for the University of Pittsburgh Medical Centre, where she was responsible for pharmacy operations, product development, and assorted projects. A few years later, she joined Amerinet (now Intalere), starting in pharmacy and leading sales for a third of the country. Soon after, she moved into business development and supply chain and started her own data company. A doctorate then led her back to UMPIC, this time running UPMC's Pharmacy Supply Chain. After a stint at data analytics company Pensiamo, she joined Kaiser Permanente, in 2019, to lead supply chain and procurement. Described as "one of the most innovative and forward-thinking minds in health system pharmacy and supply chain", MaryBeth oversees Kaiser Permanente's pharmacy supply chain, which consists of US$2bn in spend across 39 hospitals and 715 medical offices. She studied at Carnegie Mellon University, Robert Morris University and the University of Pittsburgh.
4 Sandra MacQuillan
Chief Supply Chain Officer
Mondelez International
Sandra MacQuillan is a global leader in the snacking industry. In her role, as CSCO, she leads all aspects of the organisation's global supply chain, including procurement, manufacturing, logistics, engineering, sustainability and safety. She joined Mondelez International in June 2019 from Kimberley-Clark, where she was its first-ever Supply Chain Officer, building its supply chain leadership team. Under her tenure, it achieved best-in-class cost savings and step changes in cash, customer service, quality, safety, and sustainability. Sandra also worked at Mars Inc. for many years, holding supply chain roles of increasing responsibility around the world. She is a non-executive director at Trimble. She earned a degree in mechanical engineering from the University of Greenwich.
5 Lisa Lisson
President
FedEx Express Canada
As president of FedEx Express Canada since 2010, Lisa Lisson leads a team of 12,000 employees at more than 70 locations, delivering customer-focused shipping solutions. She is the first Canadian, and the first woman, to hold the post of president. Her focus on service excellence and community engagement have also given FedEx a place among the 10 most respected brands in Canada, and under her tenure, FedEx Express has been ranked as one of Canada's best places to work, with a top-50 ranking on the Aon Hewitt Best Employers list in every year of her presidency. In 2012, she was named a recipient of the Queen's Jubilee Medal for her service to the Canadian community and business. She is also the author of the book, Resilience.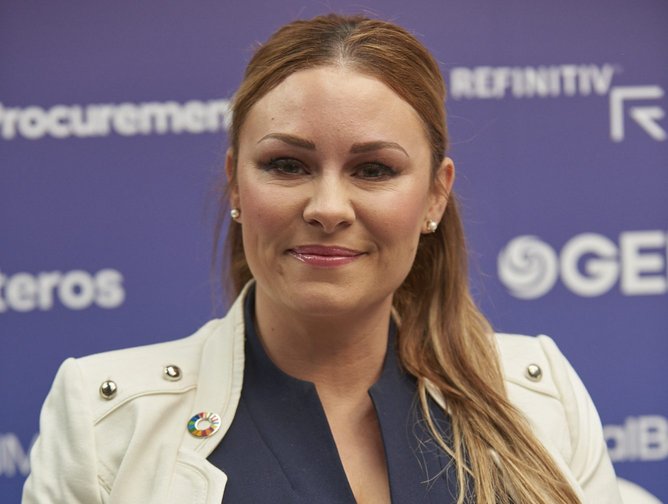 6 Sheri Hinish
Global Sustainability Services Lead
IBM
Sheri Hinish is the 'Supply Chain Queen', founding and hosting the popular Supply Chain Revolution podcast, and regularly named as a leader and influencer in supply chain. But it's far more than just a snappy handle. As IBM's Global Sustainability Lead, Sheri is an influential voice in multiple spheres, sustainability and supply chain included. And it is inclusivity and diversity that drives Hinish on her mission to create change that is impactful, equitable, and responsible. Her vision is to change the world through shared purpose and sustainable supply chain, circularity, and building technology grounded in the principles of sustainable development. Few would bet against her. Sheri has also held executive sustainability and supply chain roles at Blue Yonder, and Breakthru Beverage Group. She has a Master's from Harvard with an emphasis on sustainability.
7 Lynn Torrel
Chief Procurement & Supply Chain Officer
Flex
Lynn Torrel is a supply chain and market-driven leader whose methods consistently enhance profits. She develops and implements tailored, as well as scalable, global supply chain programmes with strategic customers and suppliers, resulting in increased market share and improved profitability. Now in her third year with Flex, Lynn is highly experienced in managing complex customer and supplier requirements. Prior to Flex, Lynn worked at Avnet for 18 years, where she was responsible for the global organisation's US$3 billion spend, and for its global semiconductor relationships, and at EBV Elektronik for three years, with pan-European responsibility for the Supply Chain Services program and all customer implementations. She is a guest lecturer in leadership and strategic decision making at Arizona State University, and has an MBA from Arizona State University.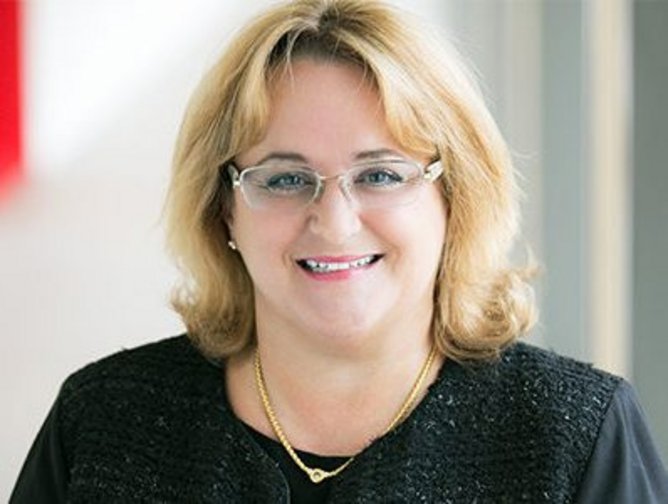 8 Kathryn Wengel
Chief Global Supply Chain Officer
Johnson & Johnson
As Executive Vice President & Chief Global Supply Chain Officer for J&J since 2014, and a member of the company's Executive Committee, Kathryn Wengel leads a global organisation that is responsible for the end-to-end product ecosystem across its three business segments: pharmaceuticals, medical devices and consumer health. Prior to joining J&J in 2007, Kathryn spent two decades at The Jannssen Pharmaceutical Companies of Johnson & Johnson, where she began as a project engineer and held various increasingly senior positions worldwide, from Puerto Rico to Italy to Belgium. She has a degree in engineering from Princeton University. She also sits on the Board of Directors of several companies in the life sciences and non-profit industries including LabCorp, GS1 Global, the National Association of Manufacturers in the US, and the Manufacturing Institute, and is a member of the Executive Advisory Board for the Gartner Supply Chain practice.
9 Fiona Chin
SVP Supply Chain Finance
Walmart
Fiona Chin is an experienced ESG and sustainability specialist, with a special focus in corporate sustainability reporting and climate change advisory. She has experience in corporate risk management, ESG data management, sustainability reporting, stakeholder engagement and carbon accounting. In a previous role, she designed and developed the first locally developed ESG data management software in Hong Kong. The software helps users collect and streamline the ESG data collection and reporting process. Prior to Walmart, where she has been for four years, Fiona worked at Amazon for more than a decade, most recently as Finance Director of Supply Chain Optimization Technologies, and also spent four years at Boeing. She has an MBA from Seattle University.
10 Maria Rey-Marston
Managing Director
Accenture
As Accenture's Global Supply Chain Innovation Lead, Maria Rey-Marston designs adaptive supply network strategies and guides companies through the execution journey. She is an advisor, technologist and an educator, and believes sharing information is about adding value. She believes it is "imperative to find the balance between depth of experience and the enduring innovation derived from new technology and diversity of thought". Maria is founding partner of the Centre for Emerging Logistics and Supply Chains. Prior to joining EY in 2015, Maria spent 17 years as executive director of the Latin America Logistics Center, an Atlanta-based education and research organization dedicated to the advancement of logistics and supply practices in emerging economics. She studied at Cranfield University. A Colombian national, Maria began her career in Columbia as an analyst and several roles, including as chief logistics officer at CCL, before moving to the US. Expert in her field, Maria has served as adjunct lecturer for various institutes, both designing and directing logistics and supply chain strategies and qualifications.