Top 10 women in sustainability leadership in the US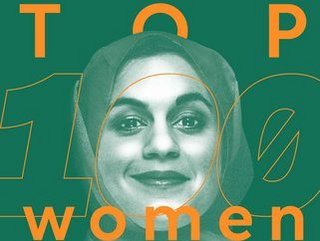 These ten women in sustainability leadership in the US are helping to shape the future, according to sister publication Sustainability Magazine
Sister publication Sustainability Magazine has revealed its inaugural Top 100 Women in Sustainability list, celebrating not just the ascent of women in the corporate world, but the rising adoption, acceleration, and practice of sustainability worldwide.
"The women featured in this list are extraordinary people whose impact we feel every day and whose work is shaping the future, and our present, as we live in it," says Sustainability Magazine editor Blaise Hope.
Here, we highlight the top 10 women in sustainability in the US, all of whom hail from a wide range of industries, from tech and telecoms to consultancy and banking.
1 Kathleen McGinty
VP and Chief Sustainability, Government Relations and Regulatory Affairs Officer
Johnson Controls
Kathleen McGinty has more than 25 years of public and private sector experience. A recognised innovator in clean energy and environmental protection, she champions technology development, sustainability, and creative policies to solve tough environmental problems.
As VP and sustainability lead at leading energy efficiency and buildings technology firm Johnson Controls since 2019, Kathleen helps drive JCI top tier sustainability performance including recognition as one of the Global 100 Most Sustainable Corporations and AAA MSCI ESG Rating. She serves on numerous boards including the Alliance to Save Energy, the Carnegie Mellon Scott Institute for Energy Innovation, and the Delaware River Port Authority.
Her public sector career includes serving as Chair of the White House Council on Environmental Quality and as Deputy Assistant to the President (1993-1998), as Pennsylvania Secretary of Environmental Protection (2003-2008), and as Chair of the Pennsylvania Energy Development Authority (2004-2008). She has a law degree from Columbia, and has landed numerous awards, including several honorary doctorates, Global Leader for Tomorrow (World Economic Forum) and Woman of the Year (Women's Council on Energy and the Environment).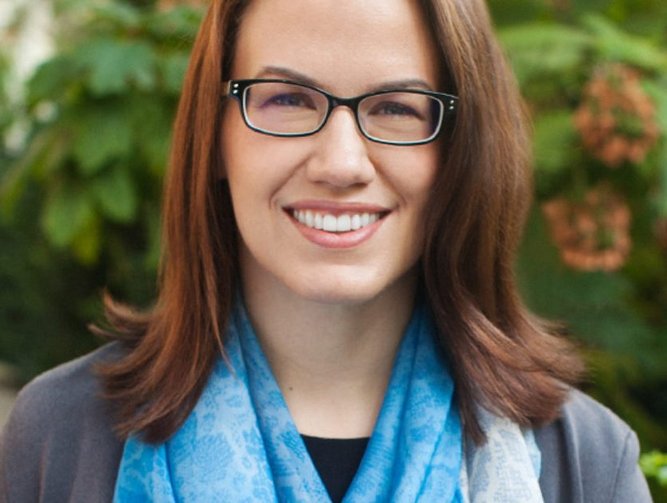 2 Christine Uri
Chief Sustainability and Legal Officer
Engie Impact
A general counsel and sustainability leader, Christine Uri began her career as a business attorney 15 years ago, providing legal counsel to businesses ranging from local startups and non-profits to international Fortune 500s, and has since led multiple functions including legal, human resources, health and safety, sales operations and data governance.
Christine joined Engie Impact in 2013 as Corporate Counsel, becoming Associate General Counsel, and then CHRO overseeing the legal and HR teams, before becoming CSO three years ago. In this role, Christine leads the teams responsible for Engie Impact's legal operations, facilities, safety, and corporate sustainability. She is a passionate believer in corporations have a critical role to play in the most impactful issues of our time including climate change, environment, human rights, social equity and racial justice. She volunteers as a mentor for Start Up Weekend. She studied law at Boston College Law School.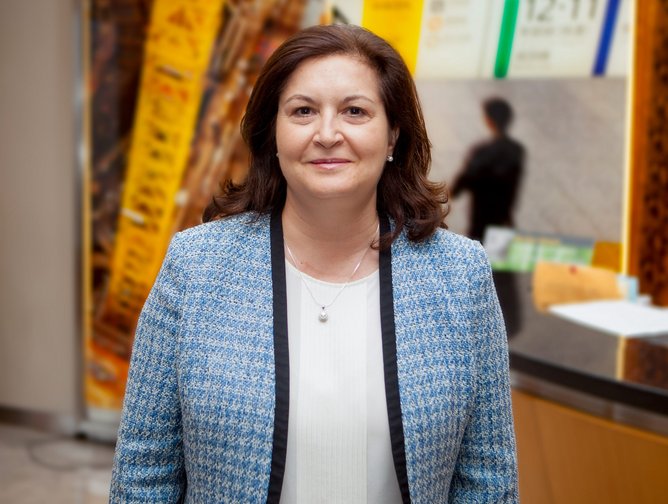 3 Velislava Ivanova
Americas CSO
EY
A leader committed to inclusivity and innovation ESG solutions, Velislava Ivanova has more than two decades of international experience in implementing sustainability strategies across sectors such as energy, manufacturing, retail, consumer goods and pharmaceuticals.
As CSO Americas at EY since 2021, Velislava supports the transition to a low-carbon and circular economy and is focused on positively transforming the long-term value strategies of businesses. With her understanding of three languages, including Bulgarian, English and French, she is able to foster a collaborative environment to develop diverse talent alongside ESG solutions. She has worked with businesses in the US, Canada, Bulgaria, UK, Russia, Ukraine, Slovakia, Romania and Belgium.
Prior to EY, where she has spent seven years, Velislava developed and grew a number of sustainability practices, at CH2M Hill and at ERM, while at MWH, she developed corporate strategy focused on sustainable and profitable growth. She has a PhD in environmental biology from the University of Manchester.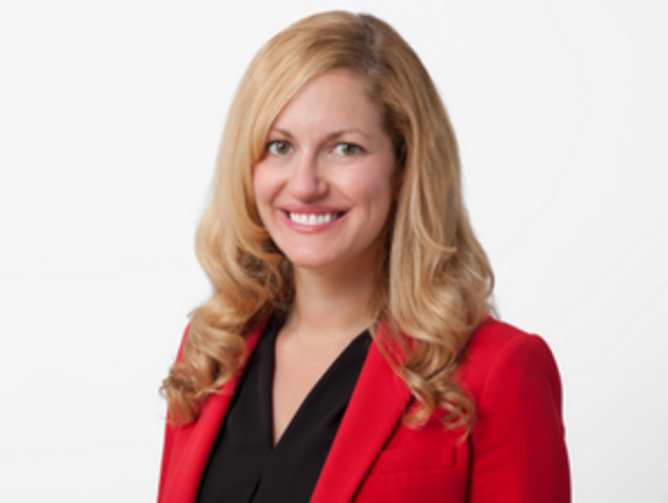 4 Kate Brandt
CSO
Alphabet/Google
Kate Brandt not only leads sustainability at one of the world's most influential companies, partnering with Google's data centres, real estate, supply chain, and product teams to ensure the company is capitalizing on opportunities to strategically advance sustainability and circular economy, but she has made history at the government level. In 2014, President Barack Obama appointed Kate to serve as the Federal Environmental Executive, becoming the first Federal Chief Sustainability Officer.
Prior to the White House, Kate held several senior roles in US Federal Government, including Energy Advisory to the Secretary of the Navy, and she received the Distinguished Public Service Award, the highest award the US Navy can give to a civilian for her work helping the Navy go green. Forbes listed her among the top 46 sustainability leaders in 2018. She graduated with honours from Brown University and has a master's from the University of Cambridge.
5 Brigitta Witt
VP, Social Impact and Sustainability
T-Mobile
A pragmatic leader, Brigitta Witt has 20 years of work experience in hospitality, retail and technology and has spent the greater part of her professional career developing and implementing large-scale programs and initiatives at a variety of organizations, ranging from global corporations like McDonald's and Hyatt and state governments to Silicon Valley start-ups.
As Vice President at T-Mobile since 2018, she leads social impact and sustainability initiatives. Her specialities include having a clear strategic vision and promoting strong global team leadership. Prior to T-Mobile, she spent a decade at Hyatt Hotels, responsible where she developed and implemented Hyatt's environmental stewardship, community engagement and disaster relief programs enterprise-wide.
Her career has taken her around the world, living and working in the US, UK, Germany and Mexico, and she speaks English, German and Spanish. Outside of her career, she volunteers at Chicago Children's Museum. She has a master's in marketing from Northwestern.
6 Suzanne DiBianca
EVP Corporate Relations and Chief Impact Officer
Salesforce
A global Fortune 500 executive and board member, Suzanne DiBianca has more than 20 years of experience at enterprise software technology leader Salesforce, and in her current role, leads the company's stakeholder capitalism strategy, including its global corporate relationship and sustainability efforts, driving positive social and environmental impact through innovative initiatives and dynamic partnerships.
Suzanne also co-founded and led the Salesforce Foundation, the company's world-class philanthropic engine, pioneering the company's innovative 1-1-1 model of early-stage and integrated corporate philanthropy, which dedicates 1% of Salesforce's equity, employee time and product back into the community. She earned her degree in Economics from the University of Colorado Boulder. She serves as a Board observer for many of the $150M Impact Fund portfolio companies, of which she leads.
7 Kara Hurst
VP, Head of Worldwide Sustainability
Amazon
As someone dedicated to Civil Rights, social action and economic empowerment, Kara Hurst landed on her feet at Amazon, where for the last seven and a half years she has led the development and evolution of environmental sustainability and social responsibility at the ecommerce giant worldwide and leads The Climate Pledge team, driving to make Amazon the most sustainable company and become net zero by 2040.
Kara has worked across local and federal government. She spent 12 years as VP at BSR, an organization of sustainable business experts that works with world-leading companies to build a just and sustainable world. CEO of The Sustainability Consortium, and Executive Director of OpenVoice, one of Silicon Valley's first social enterprises. She studied at Barnard College and the University of California, Berkeley.
8 Ellen Jackowski
Chief Sustainability and Social Impact Officer
HP
With nearly 15 years of sustainability leadership at HP under her belt, Ellen Jackowski serves as Chief Sustainability and Social Impact Officer, leading a global team overseeing the HP sustainable impact strategy, governance and programs. Under her leadership, HP was named America's Most Responsible Company by Newsweek, for three years running.
Outside of her job at HP, Ellen also serves as the Executive Director of the HP Foundation, where she leads operations and employee volunteering and giving teams and is on the board of directors for the Silicon Valley Leadership Group, one of California's most dynamic business associations. She was awarded the Badass Women Shaping Climate Action in 2021 award by GreenBiz. She is a graduate of both Stanford and Northwestern.
9 Faith Tylor
Global Sustainability Leader
Kyndryl
A student of Economics and Psychology at Stanford University, Faith Taylor is an award-winning sustainability leader who has led ESG programs across Fortune 500 companies, including Tesla and Wyndham Hotel Group, and who has been recognised for her work to stop human trafficking. In 2015, Faith was included as one of the 25 Influential Black Women in Business by The Network Journal. Later in 2012, she was named in the annual Movers and Shakers awards.
As Global Sustainability Officer at IBM spinoff Kyndryl, Faith is helping to develop the firm's global program and goals. She joined Kyndryl from Tesla where she built the foundation of the automaker's ESG program, and prior to Tesla, spent 13 years at Wyndham serving as CSO for more than a decade, overseeing a Council of more than 600 people globally across 130,000 locations in 120 countries. She has MBA from Wharton.
10 Valerie Smith
Chief Sustainability Officer
Citi
As Citi's Chief Sustainability Officer since 2019, Valerie Smith works in partnership with teams across the company including banking, risk and operations, and oversees the bank's global sustainability initiatives, including leading its Sustainable Progress Strategy and US$100bn Environmental Finance Goal.
Valerie has been a leader in sustainability at Citi for the past 16 years, and prior to this, she led corporate sustainability at Houston Advanced Research Center. She is a spokesperson on sustainable finance and stakeholder engagement. She studied Environmental Science at University of Virginia, before becoming an environmental specialist with the Peace Corps in Honduras. She also has an MBA.