Amazon, Accenture among firms pledging aid to Turkey, Syria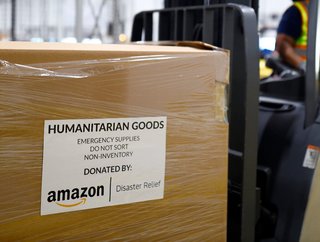 Amazon, adidas, Binance, Deutsche Bank, Google, Accenture, PepsiCo among growing list of businesses pledging aid to rescue efforts in Turkey and Syria
Businesses all over the world are ramping up efforts to provide support to the victims of the devastating earthquake that took place in Turkey and Syria earlier this week.
Among the big-name businesses pledging aid are Adidas, Amazon, Red Hat, IKEA, Deutsche Bank, Google, PepsiCo, Mercedes-Benz, Accenture and Binance.
More than 20,000 people across Turkey and Syria have died in the 7.8 magnitude quake, according to officials, with the tally all but certain to rise, according to the WHO.
Governments all over the world have offered support to Turkey and Syria, many committing millions of dollars in aid to support rescue and relief efforts.
UAE President Sheikh Mohamed has donated US$100 million, one of the largest sums to date; while Canada's federal government says it will match up to US$10m in donations to the Canadian Red Cross. As well as sending 77 search and rescue specialists and four search dogs to Turkey to help locate survivors, the UK has also pledged £8m in aid.

Businesses have also begun to back humanitarian relief efforts pledging both services and direct humanitarian assistance.
While some companies like Mercedes-Benz are making one-off donations to non-profit organisations like Red Crescent and UNICEF, others like adidas and Red Hat have set up internal schemes encouraging employees to make donations, which the organisations say they will then match.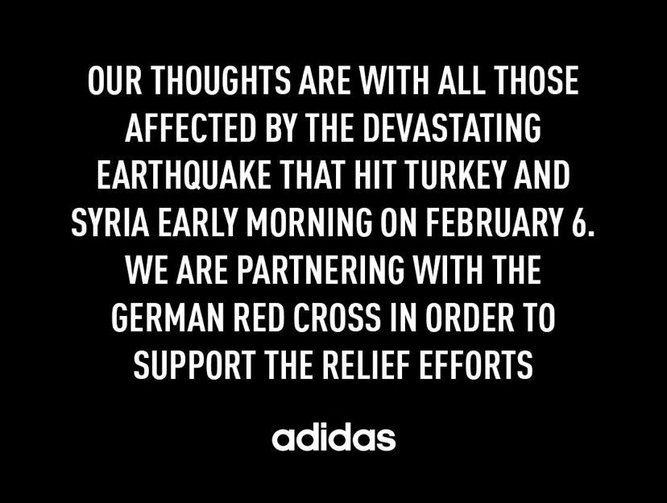 German-headquartered companies first to step in
German-based companies have been particularly quick to respond with support – not surprising given that Germany is home to the world's largest Turkish diaspora and also hosts the third largest refugee population worldwide, half of which hail from Syria.
Deutsche Telekom was one of the first to respond, announcing first that all calls and text messages from Germany to Turkey and Syria would be free of charge until February 15, and following this up with a donation of US$1.1m to more than 20 aid groups based in Germany.
And Deutsche Bank, which has been in Turkey since 1909, has also said it will be making an initial donation of €500,000 as well as inviting staff to donate.
In a post on LinkedIn, CEO Christian Sewing said, "we are making a donation to support the Red Cross/Red Crescent and will start a donation campaign among staff worldwide".
Mercedes-Benz CEO Ola Kaellenius also took to LinkedIn to announce that as an "immediate emergency measure", the German car manufacturer was donating €1 million to the German Red Cross.
Adidas has said it is partnering with the German Red Cross, setting up a platform in collaboration with the non-profit so individual employees can contribute – adidas will then match the donations. While, "in a sign of solidarity", German multinational Henkel said it would support efforts immediately with a donation of €100,000.
Financial services giant Allianz, which has had commercial ties with Turkey dating back more than a century, says it will donate €6m of support for relief and recovery efforts as an "expression of our solidarity with the more than 2,000 colleagues of Allianz Turkiye, Allianz Partners Turkiye and Allianz Trade in Turkey based in the country", CEO Oliver Bate said on LinkedIn.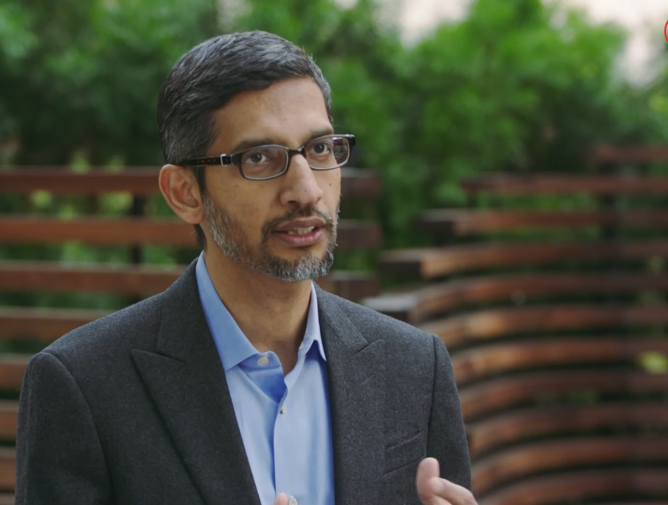 Tech giants step in with support
German companies are not alone in pledging support and aid, with US multinationals stepping up with support and donations.
Known for its disaster and relief response efforts, having donated more than 20 million relief items to support people impacted by over 95 natural disasters around the world, Amazon was quick to activate its "logistics and delivery network to quickly get donated relief items such as blankets, tents, heaters, food, diapers baby food and medicine to those in need", CEO Andy Jassey said on LinkedIn.
As well as working with Red Crescent and other aid organisations to ship truckloads of donated relief items from its fulfilment center in Istanbul to impacted areas, the US retail giant – which has nearly 2,000 workers in Turkey – announced an initial pledge of US$500,000 in cash donations to non-governmental organisations providing critical support, including Red Crescent, AKUT, World Food Program, UNICF and the AHBAP Foundation.
American software company Red Hat has said it is making a substantial donation to Medecins Sans Frontieres to support their disaster response efforts and is also encouraging Red Hatters to donate through the firm's corporate matching programme – for each contribution over US$25, Red Hat will match the donation.
Apple and Google have said they plan to help too. Apple CEO Tim Cook tweeted that Apple would be "donating to relief and recovery efforts" but is yet to announce how exactly; while Google CEO Sundar Pichai tweeted that his corporation would enable "SOS Alerts to provide relevant emergency information to those impacted".
Google describes SOS Alerts as a tool; to "make emergency information more accessible during a crisis".
Accenture, which has offices in Turkey, has announced that as well as donating US$1m to humanitarian relief organisations, the leading technology consulting firm has put in place a "global giving campaign with 100% matching funds, to add to the efforts being made to quickly reach those most in need", CEO Julie Sweet said on LinkedIn.
Among other multinationals announcing support are:
PepsiCo - via its Foundation, PepsiCo is not only providing its own people in Turkey and Syria with shelter and all the necessary immediate support, but also donating US$1.2 million to local non-profit partners to deliver essential supplies such as hot meals, blankets and other necessities to those in need. The beverage giant has said that donations from its associates to non-profit partners will be matched by the PepsiCo Foundation


IKEA - the Swedish retailer has committed €10m to Médecins Sans Frontières' emergency fund in Turkey and Syria, with CEO of the Ikea Foundation Per Heggenes calling on "the world's governments, businesses, and philanthropies to join us in the relief support for Türkiye and northern Syria".
​​​​​​​

Starbucks – reflecting its strong links with the local community, operating more 600 stores throughout Turkey, Starbucks is working closely with its licensee and local leadership to ensure its partners and their families are cared for. The Starbucks Foundation, Starbucks Corporation, and Alshaya Group, have also committed US$1 million to nonprofits focused on providing immediate relief and aid, including Global Red Cross and World Central Kitchen.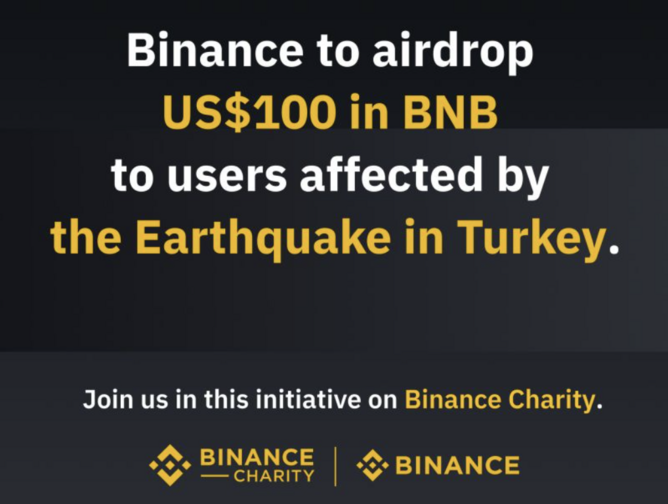 Crypto firms pledging US$9 million
Donations in crypto are also flooding in, as crypto companies come together to provide immediate financial aid. Binance, KuCoin, OKX and Bitfinex have joined forces to collectively pledge US$9m in emergency funds, while Avalanche Foundation has donated US$1m.
The world's largest centralised crypto exchange, Binance – whose founder and CEO Changpeng Zhao now lives in the Middle East (Dubai) – said it will be airdropping its native BNB tokens worth US$100 to each of its customers residing in the most affected cities in Turkey, wth total distribution value adding up to US$5 million.
As well as this the exchange has introduced a public donation address (Emergency Earthquake Appeal) where people can donate in cryptocurrencies, including Bitcoin and Ethereum, which it will convert to TRY and donate to an authorised NGO.
Crypto rival BitMEX has pledged to donate the proceeds of this week's Trading Competition to the Red Crescent.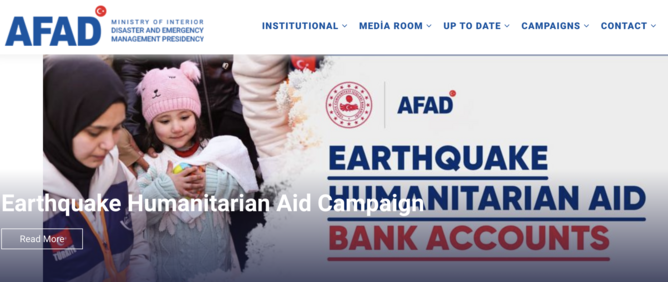 Here's how to donate to Turkey and Syria
Both international agencies and those on the ground in Turkey / Syria:
AFAD – Turkey's official Disaster and Emergency Management Presidency where you can donate in TRY, EUR and USD
AKUT – voluntary search, assist and rescue organisation – donate in TRY, EUR and USD
AHBAP – one of the most active voluntary networks, active in the affected regions, you can donate in TRY with credit card
The White Helmets – officially known as Syria Civil Defence, it's one of the few aid organisations that operates currently on the ground in Syria – donate in EUR, USD and GBP
Syrian American Medical Society – International Federation of Red Cross and Red Crescent Societies
Global Red Cross Red Crescent – provides emergency assistance, disaster relief, and disaster preparedness education in more than 90 countries. They have two Emergency Appeals in response to the earthquake
Islamic Relief Aid – with a presence in 40 countries, Islamic Relief responds to emergencies an works with local communities to rebuild after disaster
World Food Program – this UN organisations is the largest humanitarian one worldwide, provides food assistance
UNICEF – they work to reach the most disadvantaged children and adolescents
Médecins Sans Frontières – international, independent medical organisation

World Central Kitchen – to support emergency meal distribution for impacted communities and first responders
International Rescue Committee – scaling up response efforts to support affected communities, which will include provision of immediate cash, hygiene supplies, health services and safe spaces for women and children
Planet Water Foundation – provide clean, safe drinking water through mobilisation of an AquaBlock emergency water system