10 fintechs creating an inclusive economy join Accenture lab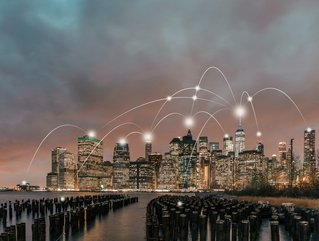 Addressing important issues of today from ESG to crypto, these 10 emerging tech startups are chosen for Accenture's 2022 FinTech Innovation Lab New York
Ten high-potential technology startups have been selected to participate in the 2022 FinTech Innovation Lab New York, a 12-week accelerator program founded and run by Accenture and the Partnership Fund for New York City that helps early- and growth-stage fintechs accelerate product and business development through in-depth engagement with top financial services and venture capital executives.
Over the past 12 years, the Lab has helped position New York City as a hub for fintechs and financial innovation, and the solutions from this from this year's 10 chosen fintechs and insurtechs will help the city emerge stronger as it looks to address the societal impacts of the pandemic, be a leader in new tech industries, and create a more inclusive and innovative economy.
Previous participants in the Lab have enabled financial institutions to improve the digital experience for customers, create products that support sustainability, enhance fraud detection tools, and diversify the industry's talent base.
Fintechs continue to lead the way in transforming financial services. Using innovative technologies, they help to "reimagine the customer experience, harnessing data for enhanced decision-making and helping the industry address key societal issues, including improving ESG performance", says David Treat, Senior Managing Director at Accenture.
This year's participants, selected from nearly 200 applicants globally, and spanning the sectors of banking, insurance, capital markets and VC, are focused on some of the industry's most important issues, including creating sustainable investments and meeting ESG (environmental, social, and governance) outcomes, improving transparency around cryptocurrencies, and managing security and compliance risks.
Each of the fintechs' solutions use technologies such as artificial intelligence (AI), machine learning (ML), cloud, blockchain and advanced data analytics.
"We are excited to see how this competitive class of fintechs and insurtechs will contribute to our city's recovery and create a more inclusive and innovative economy," said Maria Gotsch, president and CEO of the Partnership Fund for New York City and co-founder of the FinTech Innovation Lab New York.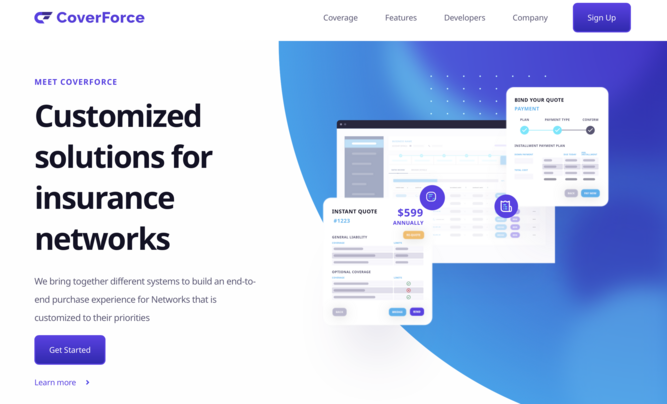 Founded in 2020, New York-headquartered Coverforce is a high-growth insurtech offering customized solutions for insurance networks that is the brainchild of Wharton-educated former PwC consultant Cyrus Karai (CEO) and former Amazon software development manager Kaivan Wadia (CTO). The startup partners with national property and casualty carriers to standardize their distribution application programming interfaces (APIs) and build customized platforms for Independent Agency Networks, strengthening the carrier/agency relationship. Coverforce has access to five of the top insurance carriers in the US, and previously raised US$5m in seed funding from investors including NYCA Partners and senior management at Uber giving the startup a US$27m valuation.
Headquartered in The Hague, the Netherlands, Draivn is an open mobility platform for connected fleets insurance that was founded in 2020 by tech entrepreneur Alexander Zhykh (CEO) and Zahar Poletaev (CPO) with a mission to democratize mobility data. Draivn addresses major insurance issues allowing insurance companies to drastically reduce the number of claims (by 30%), minimize fraud, and offer new and added-value subscription-based services drivers want. Draivn's data source-agnostic platform collects data from any telematics or internet of things devices that transportation fleets are equipped with and converts it into real-time analytics for fleet insurers and brokers.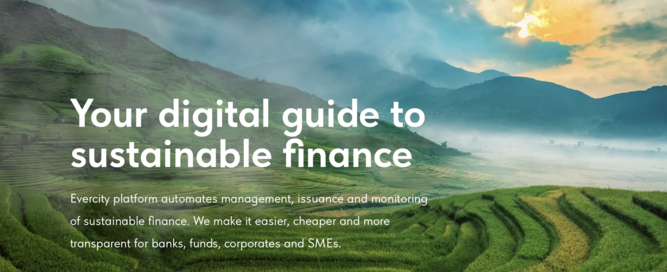 Berlin-based sustainable finance startup Evercity was founded in 2018 by entrepreneurs, including Alexey Shadrin (Managing Partner), with more than 10 years of experience helping global corporations to become more sustainable. The blockchain-based sustainability measurement and investment platform automates issuance, management and monitoring of sustainable finance, making it easier, cheaper and more transparent for banks, funds, corporates and SMEs. Evercity raised US$120,000 in a pre-seed funding round a year ago, led by ABN AMRO and Techstars.
Born in Virginia in 2016 out of the need for software supply chain intelligence information and expertise from national security agencies, Ion Channel is an end-to-end software supply chain management platform that provides unprecedented transparency and resilience to counter supply chain attacks. The platform identifies and monitors third-party security risk from software suppliers (vendors, outsourced app developers, contractors, and open source. The platform, which was founded by Harvard-educated cybersecurity specialist JC Herz, a Fellow of the National Security Institute at National Security Institute, stepped up during the pandemic to provide free software assurance to Covid-response capabilities.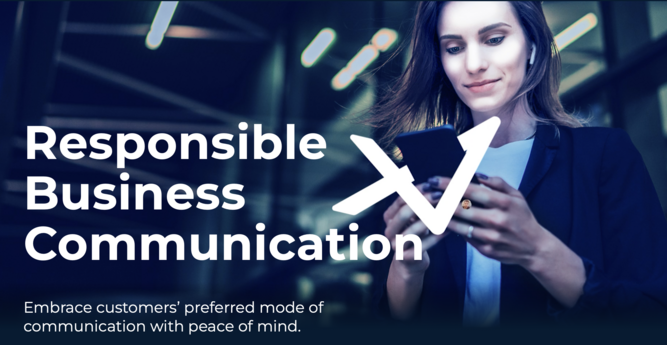 Hong Kong-based LeapXpert was established in 2017 to address a large gap in the way regulated companies are communicating with their clients. The platform, which is the brainchild of seasoned chief technology officer Dima Gutzeit (CEO), enables enterprises to embrace consumer messaging applications and integrate them into their business-critical systems and processes. LeapXpert creates an accessible digital record of all business interactions carried out over mobile messaging applications, giving organizations peace of mind that their data will be secure and meet compliance requirements.
Founded in Washington DC in 2015 by strategy consultant Kevin Barrow (CEO), mission-driven data analytics startup Mark Labs provides a SaaS platform for non-profits and donors to quantify their social impact. The startup's platform leverages data analytics and artificial intelligence to help asset managers and institutional investors define impact metrics, engage with investors and portfolio companies, and link their capital allocations to the pursuit of real-world ESG outcomes alongside targeted financial returns. As Mark Labs says, "we aim to provide our clients with actionable insight into the ESG risk and opportunity of their investments". Mark Labs has received total funding of US$120,000 to date, as disclosed.
Founded in 2018 in New York with the aim of transparency to the crypto-economy, crypto analytics firm Messari is a leading provider of crypto market intelligence products that help investors, regulators and the public navigate crypto/Web3 with confidence. Messari's market intelligence platform provides in-depth crypto market research, analysis, data, diligence tools, and more for crypto business professionals. The startup, which was the idea of entrepreneur and former CoinDesk Managing Director Ryan Selkis (CEO) landed US$21m Series A investment in August 2021, led by Point72 Ventures, the VC firm of billionaire Steve Cohen.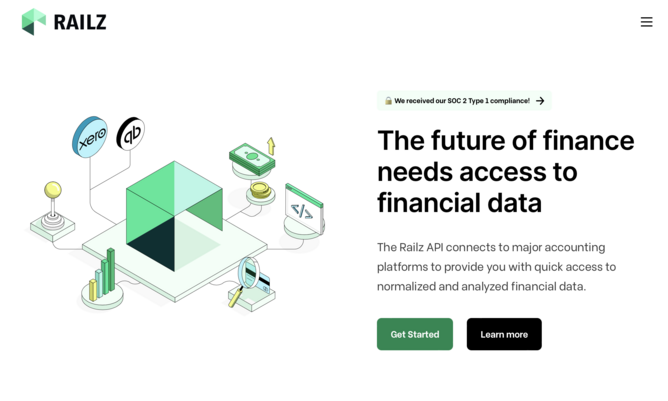 On a mission to build the world's largest financial data network so that accounting data can be used for real-time decision-making, fintech startup Railz was founded in Toronto, Canada by two former tech founders, Sohaib Zahid (CEO) and Derek Manuge (CTO). Railz's easy-to-implement API enables financial institutions and fintechs instant, real-time access to their business customers' financial data from different sources (accounting, banking, tax, e-commerce) to make better data-driven decisions. The startup raised US$12m in a Series A round of funding last May adding to its US$3.1m seed round that closed at the end of 2020, enabling Railz to expand its efforts by continuing to build out its sales and engineering teams.
Los Angeles-based mobile lending exchange SoLo Funds is on a mission to make a positive impact on the underbanked by providing financial resources to groups of responsible, yet largely ignored, people. Designed to replace payday lenders with a community-based, market-driven model for individual lending, the startup's on-demand marketplace allows members to request and fund loans for emergency needs. The brainchild of co-founders Travis Holoway (CEO), a finance executive, and entrepreneur Rodney Williams, SoLo finances tens of thousands of loans per month, and raised US$10m a year ago helping the fintech to expand its business in the US.
Passionate about using artificial intelligence for good, war veteran Sergio Rodriguera Jr. and technologist Maxwell Rebo found stealth AI startup Straylight Systems in New York just six months ago, in 2021. Straylight is an advanced AI startup that automates code and software development to help businesses and engineers instantly get documented, tested, secure and configurable code. By using AI to write documented, secure code, customers are able to deliver software 10x faster and cheaper, claims Straylight.