WEF: Why the shaping of the metaverse must be collaborative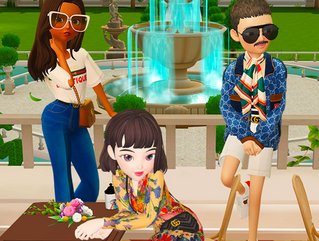 Gucci
The potential of the metaverse is huge, but it must be shaped by all and not just by big tech – enter a new initiative from the World Economic Forum
The potential for the metaverse is huge. Research by Bloomberg analysts suggests that the metaverse is expected to grow into an US$800bn market by 2024, while JP Morgan believes the economics of the metaverse (metanomics) poses a market opportunity of US$1 trillion in annual revenue. And last month, investment bank Citi said the metaverse economy could be worth US$13 trillion by 2030.
And according to Gartner, by 2026, 25% of people will spend an hour a day in the metaverse.
In its simplest definition, the metaverse refers to a unified and persistent virtual environment accessed via extended reality (XR) technologies, with opportunities for businesses including everything from real estate ownership to virtual events, product sales, gaming and socialising.
Businesses claiming a stake in the metaverse
Some of the world's biggest tech players are already spending big on the space, most notably Meta, which not only changed its name from Facebook to highlight its future focus, but has also invested more than US$10bn over the past year. Microsoft has also set its sights on the metaverse, snapping up gaming developer Activision Blizzard for US$68.7bn, and developing metaverse products including Mesh. While Accenture is investing heavily in the metaverse, onboarding some 150,000 people along with metaverse companies to enable them to help some of the firms they consult with launch their presence in the space.
It's not just tech taking to the metaverse stage – businesses are recognising the potential and staking their claim. According to recent Accenture research, even at the nascent stage of metaverse development, 71% of executives believe it will have a positive impact on their organisation, and 42% believe it will be transformational.
And they are putting their money where their mouth is. In February, JP Morgan opened a lounge in the popular blockchain-based world, Decentraland, making it the first bank to enter the metaverse, while consultancies PwC and Accenture have both launched Web3 hubs. Gucci, Adidas, Hyundai, Disney, Nike and Chipotle are among the many other firms recently taking the virtual world plunge.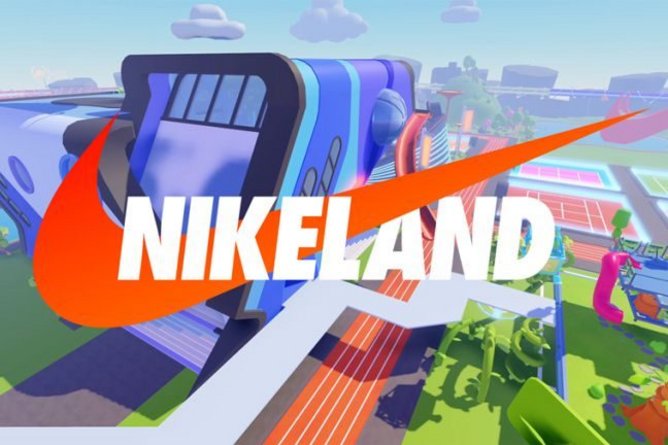 A safe and fair metaverse will need governance, regulations and standards
It's not just businesses that could benefit though. As an ecosystem that is reshaping how people meet, play, work, learn and interact in a virtual, the metaverse has the potential to deliver enhanced connections for everyone and "could be a positive force for inclusion and equity, bridging some of the divides that exist in today's physical and digital spaces", says Nick Clegg, President of Global Affairs at Meta.
That's if it is done well. Because like anything new and unknown where there is rapid advancement and adoption, as crypto proves, there are challenges and unforeseen complexities in terms of governance, ethics, social and industrial effects.
To ensure a safe and secure virtual environment, one that is fair and equitable and ultimately sustainable, operating principles and standards, and governance measures and frameworks are crucial.
Collaboration is essential – more than just big tech
And to set these regulations and standards, and ensure the shaping of the metaverse is undertaken in the best interests of people and society, collaboration is called for – not just by the tech industry, but collaboration across all sectors and all parts of society.
Governance of the metaverse "mustn't be shaped by tech companies on their own," insists Clegg, but rather, needs to be "developed openly with a spirit of cooperation between the private sector, lawmakers, civil society, academia and the people who will use these technologies".
Microsoft's President, Brad Smith, concurs, stating that the metaverse must be developed in a way that is "accessible for everyone, puts the needs of people first, enhances human connection, and is developed securely with trust built in by design". And to do that, it must be a "cross-industry collaborative body that defines the standards for the metaverse".
World Economic Forum unveils collaborative initiative to shape metaverse
Which is why the World Economic Forum has convened more than 60 leading cross-sector companies alongside experts, academics and lawmakers on an initiative to build an economically viable, interoperable, safe and inclusive metaverse.
Announced last week during Davos, the new initiative, titled Defining and Building the Metaverse, the new initiative convenes more than 50 leading technology and other sector companies alongside experts and academics designed to accelerate development of governance and policy frameworks for the metaverse as well as strengthen economic and social value creation opportunities.
In short, it will provide the industry with a toolkit for ethically and responsibly building the metaverse, helping ensure everyone can fully harness the medium for social and economic interconnectivity in a way that is inclusive and ethical.
Experts from all sectors will be part of the conversation in navigating the potential of digital ownership in the metaverse, providing insights and suggestions to help shape the space.
Among the organisations already on board with the initiative, keen to lend their voice and input are Microsoft, Walmart, LEGO Group, Sony, Magic Leap, CJ Corporation, Meta, Animoca Brands and HTC Corporation.
As the CEO of Somnium Space, Artur Sychov, puts it: "Taking active steps to form a strong foundation for metaverse development is one of the key tasks humanity has to fulfil this decade."
WEF metaverse building initiative​​​​​​​