AI concerns mount, but is it too late to stop progress?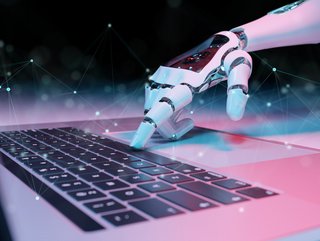 AI technology is clearly at a tipping point
Google, Microsoft, OpenAI, and Anthropic bosses answer growing AI concerns as regulators attempt to put brakes on development of the technology
Just as the general public were starting to get amused by the idea of artificial intelligence (AI), thanks to generative AI platforms like ChatGPT showing how clever (or not) they were, someone decided to pop the party balloons.
Just 12 months previously, fear-mongers were touting how AI was going to take all of our jobs. People were naturally quite concerned, especially in those professions deemed most vulnerable at the time. But then the pendulum swung, and the only professions suddenly sweating were those in the industries deemed most 'human' – the creatives. Writers, musicians, artists, photographers, and filmmakers were suddenly being usurped. And just as the rest of society was breathing a sigh of relief and sharing ChatGPT memes, a funny thing happened.
Some technology leaders who had long hailed the arrival of meaningful AI, and played an active part in its development, started to show signs of concern – in an old-school letter (admittedly not handwritten on actual paper, but an analogue concept nonetheless).
That letter gained most headlines due to a few high-profile signatures, namely Twitter tycoon Elon Musk and Apple co-founder Steve Wozniak.
The letter, titled Pause Giant AI Experiments: An Open Letter was posted by the Future of Life (FLI) Institute. As the title suggests, it was a call for a six-month pause on AI development as more powerful variations were being announced and released on a regular basis.
Musk and Co said AI systems have already reached the stage where they can compete with human intelligence (even passing bar exams) and that further development could pose serious risk and a 'profound change in the history of life on Earth'.
Serious stuff, yet this soon swept under the carpet as even more powerful platforms were marvelled over – capable of writing essays and poems, creating lifelike panoramas or even feature films at the click of a mouse.
Tech giants all riding the AI wave
While Microsoft-backed ChatGPT gained a lot of the early headlines, Google was not far behind with its own Bard chatbot. When quizzed by CBS, Google CEO Sundar Pichai argued that AI will be as good or as evil as human nature allows. Frankly, that's a huge red flag right there – for every Mother Teresa out there exploiting AI there is a Vladimir Putin.
Since then, Google has been hit by the resignation of its own 'godfather of AI' Geoffrey Hinton, who has said he regrets some of his pioneering work in the field and that AI could be exploited by bad actors. He has since said that AI could pose an existential threat even greater than climate change.
Like climate change, this call for a pause and regulation on the development of AI is problematic, especially in a global context where consensus is hard to achieve, and monitor.
US President Joe Biden and Vice President Kamala Harris met with top tech CEOs including Google's Pichai, Microsoft's Satya Nadella, OpenAI's Sam Altman and Anthropic's Dario Amodei. Interestingly, this meeting came just days after a Republican Party video created by AI technology that showed a less than bright future under a second Biden term in office.
No stopping development of AI in China
However, with tensions still high between Washington and Beijing, it's hard to see any kind of regulatory crackdown in the US having significant bearing on China's own development of the technology – which is some areas is ahead of the US, in no small part down to the availability of citizen's data in China compared to the US.
A recent US Government report stated that the top five facial recognition companies were all from China. Alibaba has also announced it is launching its own version of ChatGPT.
This comes despite attempts by the US Government to put the brakes on China's AI development by forcing top chip makers Nvidia and AMD to only sell 'slow' chips to China. However, while that is having an impact, Nvidia's H800 chip is available in China and speeds are an estimated 10-30% slower than those available in the US.
AI technology is clearly at a tipping point, and it may be a case of too little too late when it comes to imposing regulations to put this genie back in the bottle.