Generative AI battle hots up between Microsoft, Google, Meta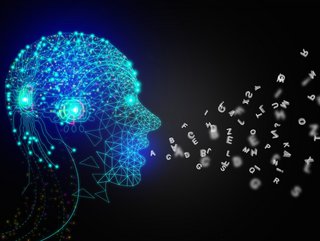 Getty Images
Microsoft announces ChatGPT-4 from OpenAI for Bing and Azure as it goes head-to-head with search engine giant Google and cloud king AWS for domination
There is an escalating war in the tech world regarding generative artificial intelligence – and that is spilling over into consultancies eager to give themselves and their clients a competitive edge.
While Microsoft-backed ChatGPT has stolen most of the early headlines when it comes to this transformative technology, there are many more contenders for the crown, backed by the likes of Google, Meta, IBM.
Then there are China's tech titans also banking on AI, namely Tencent, Baidu, and Alibaba.
Microsoft almost casually launched ChatGPT-4 this week, embedding the latest version into its search engine Bing. This rival to Google's all-conquering search engine is not insignificant, and chances are you may have used Bing without even realising. There are around 1.5 billion devices worldwide powered by Microsoft's Windows, offering immediate access to Bing. Plus, those Amazon smart speakers and devices – every time you ask Alexa a question, the answers are coming from Bing.
ChatGPT is helping push Bing to a wider, more aware, audience. Last week, Microsoft announced that Bing had passed the milestone of 100 million active daily users. You can expect that figure to soar once Microsoft begins to promote the fact ChatGPT tech is built into Bing – many early users still visit OpenAI's own website to use ChatGPT.
Microsoft invested US$1bn in OpenAI back in 2019, and another undisclosed amount in 2021, before weighing in with US$10bn in January this year. It's a significant roll of the proverbial dice by Microsoft CEO Satya Nadella as he goes toe-to-toe with Alphabet counterpart Sundar Pichai.
Google, owned by Alphabet, should be concerned. However, so should Amazon. Microsoft is not just gunning for Google's domination of the search engine market, but also Amazon's market-leading cloud services AWS. That's because Microsoft has now made ChatGPT available in preview mode on Azure OpenAI Service.
"Since ChatGPT was introduced late last year, we've seen a variety of scenarios it can be used for, such as summarising content, generating suggested email copy, and even helping with software programming questions," said Eric Boyd, Corporate Vice President, AI Platform, Microsoft in an online announcement.
"Now with ChatGPT in preview in Azure OpenAI Service, developers can integrate custom AI-powered experiences directly into their own applications, including enhancing existing bots to handle unexpected questions, recapping call centre conversations to enable faster customer support resolutions, creating new ad copy with personalised offers, automating claims processing, and more."
BCG partners with OpenAI to solve complex challenges
It's not just developers getting excited about the OpenAI opportunity. Boston Consulting Group (BCG) is working with OpenAI to solve complex challenges. The firm admits that the move "comes with a mix of excitement and trepidation".
"Our work with OpenAI will have a huge impact on business and society. This is exciting, but it comes with great responsibility," says BCG.
Bain has also adopted OpenAI into its systems and processes and announced that the Coca-Cola Company, no less, is the first of its clients to utilise the technology.
"We are excited to unleash the next generation of creativity offered by this rapidly emerging technology," said James Quincey, Chairman and CEO of The Coca-Cola Company. "We see opportunities to enhance our marketing through cutting-edge AI, along with exploring ways to improve our business operations and capabilities."
OpenAI's ChatGPT may be 'the real thing' in Coca-Cola's eyes, but let's not forget the likes of Google's Bard AI. Yes, the launch may have been a failure – it made a mistake in its first public demonstration, wiping 9% off the share price – and many execs pointed the finger at CEO Pichai for a rushed job. However, it would be a brave person to bet against Google, particularly with its mountain of daily data to draw on.
Then there is META AI and its CICERO, which claims to combine both natural language processing and strategic reasoning.