Leaders meet for tech, AI, cyber, 5G, cloud, DE&I conference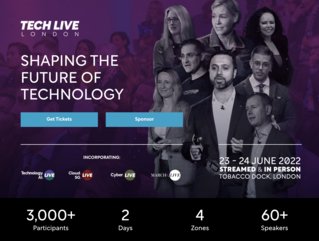 TECH LIVE, the two-day hybrid event in London, has four co-located zones dedicated to Tech & AI, Cloud and 5G, Cyber, and Women in STEM with top insights
TECH LIVE LONDON – the two-day showcase event for technology, AI, cyber, cloud, 5G and women in STEM – takes place at London's Tobacco Dock venue on 23-24 June 2022.
The hybrid event welcomes in-person speakers and attendees as well as being broadcast live to a virtual audience of thousands of executives around the world.
Organised by BizClik Media Group, TECH LIVE LONDON features inspiring keynotes and lively roundtables alongside fireside discussions and Q&A sessions from some of the world's largest companies and innovative start-ups.
Confirmed speakers include:
Inderpal Bhandari, Global Chief Data Officer, IBM
Aaron Celaya, Squadron Commander, United States Space Force
Aishwarya Srinivasan, Data Scientist, Google
Dr Anand Rao, Global AI Lead, PwC
Nayaki Nayyar, President and CPO, Ivanti
Belinda Finch, Chief Information Officer, Three
Edwige Robinson, SVP, T-Mobile
Frank Wilde, Senior Director, Strategic Alliances, Oracle
Jonathan Cole, Director BT Defence, BT
Russ Soper, CIO, Finastra
Lesley Kipling, Chief Security Advisor, Microsoft
Richard Jones, Security Lead, Leidos
Lisa O'Connor, Global Lead of Cybersecurity R&D, Accenture
Simon Chassar, Chief Revenue Officer, Claroty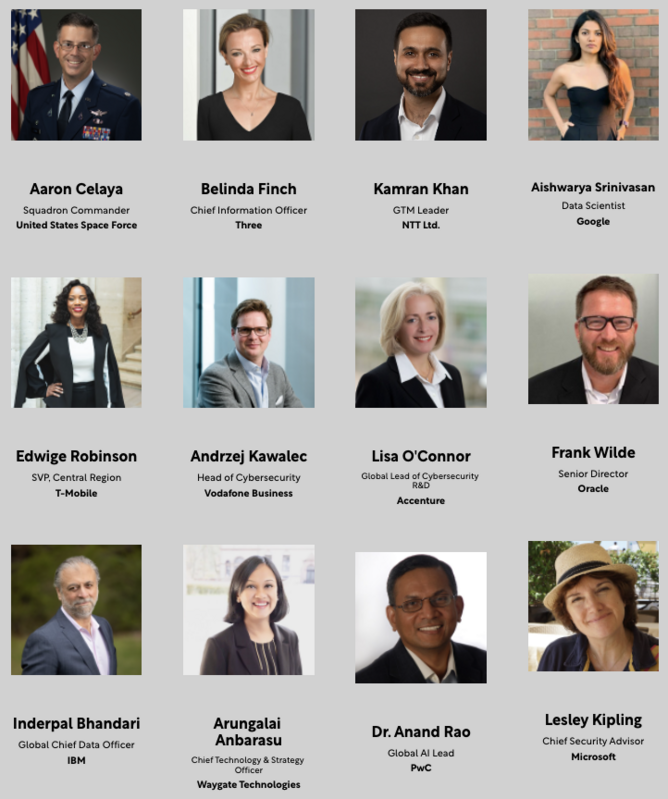 Inspirational speakers at TECH LIVE LONDON hybrid event
"TECH LIVE LONDON is an international gathering of some of the greatest minds and leaders in technology, AI, cyber, cloud and 5G," says Scott Birch, host of the event and Chief Content Officer of BizClik Media Group.
"I always walk away from each session having been inspired or learning something new – and that is priceless. Our speakers are truly inspirational and I know that attendees go away with fresh ideas to help transform their own organisations."
Built around a central networking hub, and with interaction also encouraged via the event app for virtual attendees, this event provides welcome, and essential, face-to-face meetings and connections.
"Never underestimate the power of facetime," says Birch. "Being here in person, having the chance to question industry giants on stage, or interact with roundtable debates, is such a privilege after seemingly endless lockdowns. Live events are a catalyst for business."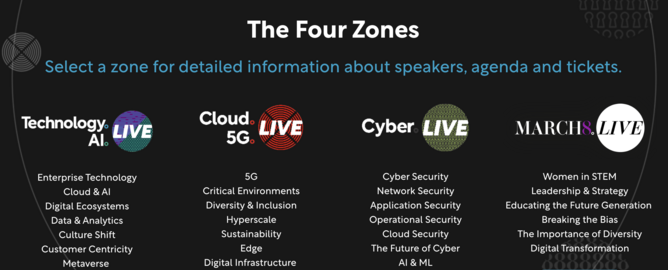 Cloud, AI, Tech, 5G, Cyber, Women in STEM focus of TECH LIVE LONDON event
Sessions at TECH LIVE LONDON will cover a wide range of topics, including:
Enterprise Technology
Cloud & AI
Digital Ecosystems
Data & Analytics
The Metaverse
5G
Critical Environments
Diversity & Inclusion
Hyperscale
Sustainability
Edge
Digital Infrastructure
Cybersecurity
The Future of Cyber
AI & ML
Women in STEM
Educating the Future Generation
Breaking the Bias
Tickets for the event are still available, but places are limited. To book tickets, or to discuss sponsorship packages, click here.