Top 10 live and hybrid tech events for 2022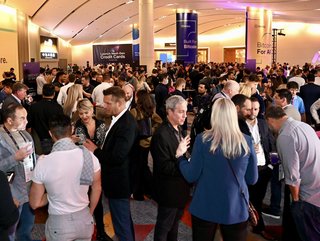 Ten not-to-miss events for tech leaders in 2022 – from the Women in Tech conference and TECH LIVE LONDON to Mobile World Congress and CIO 100
Whether in-person or virtual, these leading technology events and conferences bring together great minds in tech to present new innovations and exchange ideas giving.
We curate a list of tech events in 2022.
1 RSA Conference 2022
June 6-9
San Francisco
RSA Conference is a long-running event that brings the world's leading cybersecurity professionals under one roof. Hear from industry leaders and revolutionary thinkers from around the world on how to place resilience at the forefront of your cyber strategy and prepare for security challenges of the new normal. Over four days, either in-person in Las Vegas, or virtually with a Digital Pass, expect to gain insights, join conversations and find solutions for your business. Expect more than 200 inspiring sessions, from keynote presentations to seminars to interactive panels, with experts sharing the latest cybersecurity trends, threats, solutions and best practices. And network with other cybersecurity experts.
Speakers Hear from CISOs at Microsoft, Helix and Johnson & Johnson; and senior Data Scientists at Nvidia and SailPoint. Among other speakers: Kevin Albano, Associate Partner at IBM Security X-Force; Mohit Arora, Software Security Architect at Dell; Leonard Bailey, Head of Cybersecurity at the US Department of Justice.

2 Women in Tech Global Conference
June 7-10
Virtual-hybrid
The largest conference for women in tech, the Women in Tech Global Conference is a hybrid event convening women in tech, minorities and allies from all over the world through an interactive platform featuring live educational and training content, inspiring keynotes, engaging panels, breakout rooms, technical workshops, and networking with virtual and in-person sessions. Learn from tech leaders about tech topics like the future of work, mental health, entrepreneurship, marketing & analytics, emerging technologies and scaling tech. Engage in panel and roundtable discussions and join online networking sessions. From June 7-10, the conference is virtual and takes place in a number of time zones, including the Americas, and on June 10, the Global Impact Summit takes place physically in various locations worldwide.
Speakers Expect more than 500 speakers, from data science managers and software engineers, to product managers and CIOS, including Anvita Jain, Senior Software Engineer at Netflix; Saba Rubaei, VP Information Security Management at JPMorgan; Preethi Natajaran, Product Leader CSE at Microsoft.
3 Cisco Live
June 12-16
Las Vegas – hybrid
If you're a technology innovator, join Cisco executives and world-renowned speakers in-person in Las Vegas or virtually (Americas, 13-15 / Asia-Pacific, 14-16 / EMEA 14-16) to be educated and inspired at Cisco Live. Immerse yourself in five days of sessions, hands-on training and one-to-one meetings, and learn how Cisco's products and technologies can help you grow your success. Hear from Cisco and other industry leaders about their vision for the future and meet with engineers and executives to discuss your unique technical or business-related questions and challenges.
Speakers As well as hearing from Cisco leadership, including CEO Chuck Robbins and CSO Liz Centoni, among many others, hear from other industry experts including COP26 President, Alok Sharma; and AutoNation VP of Technology Operations, Adam Rasner.
4 TECH LIVE LONDON
June 23-24
London, virtual
Hybrid event TECH LIVE LONDON is set to take place in-person, at Tobacco Dock in London, and virtually. Incorporating four zones – Technology & AI LIVE, Cloud & 5G LIVE, Cyber LIVE and March8 LIVE – the event convenes the world's leading CTOs, CISOs and VPs of Technology to discuss their strategies and the future of technology. Across six stages, the show will deliver inspiring keynotes and lively roundtables as well as fireside discussions and Q&A sessions from some of the world's largest companies and innovative startups.
Speakers Among the more than 80 high-profile tech minds speaking at this not-to-miss hybrid event: Aishwarya Srinivasan, Data Scientist at Google; Inderpal Bhandari, Global Chief Data Officer at IBM; Anand Rao, the global AI lead at PwC; Frank Wilde from Oracle, and Lesley Kipling from Microsoft.
5 Black Hat USA 2022
August 6-11
Las Vegas, virtual
Now in its 25th year, Black Hat USA is a long-running and highly technical show for security professionals, providing the security community with the latest cutting-edge research, developments, and trends. Delivered both in-person and virtually, the conference opens with four days of trainings, followed by the two-day main conference (10-11), with all briefings and trainings driven by the needs of the global security community.
The trainings, fully interactive and presented live, are taught by experts from around the world, helping researchers hone their skills and first-hand technical skill-building to offensive and defensive hackers of all levels. The briefings meanwhile offer attendees technical courses with topics ranging from the latest in penetration testing, to exploiting web applications, and defending and building SCADA systems.
6 CIO Executive Leadership Summit
August 11 / 25 + September 8 / 20 / 22 / 27 / 29
Atlanta / Silicon Valley / Detroit / Chicago / Boston / Houston / Philadelphia
A series of one-day leadership summits from HMG Strategy taking place in major cities throughout the US, as well as virtually. Designed for CIOs and technology executives, these summits deliver world-class thought leadership with attendees receiving unique insights into best practices and hearing success stories involving leadership, management, technology and career development. Areas of focus include: leading authentically in times of crisis, reimagining the business and the future of work, winning the war on talent, creating a diverse workplace, and strengthening your personal brand.
Speakers Hear from technology leaders, from CIOs to CISOs to CTOs, from organisations industry-wide including SAP Americas, HP Inc., Honeywell, Xerox, Tyson Foods, Inc., Subway, as well as digital and technology partners in consulting firms including Korn Ferry, Accenture and Kearney.

7 CIO 100 Symposium & Awards
August 15-17
California
Describing itself as the "most prestigious event in IT", CIO 100 gives technology leaders the opportunity to connect, brainstorm and learn from those who have been there before. The nation's top CIOs and industry experts will share their success stories and unique perspectives on strategy, digital leadership, innovation, business growth and personal resilience. The agenda focuses on the most pressing technology topics, from cloud to data to automation, along with innovative new areas like Web3, blockchain, metaverse and crypto, and top of mind strategic and organisation imperatives around workplace DEI and business modernisation. There's also plenty of time to network at social functions, all in the breath-taking setting of the Terranea Resort on the California coastline.
Speakers Global influencers will be there to inform and inspire with powerful stories of how they confronted challenges, and opportunities they plan to seize – among these, Eric Boles, CEO of The Games Changers, a global expert in talent development and cultural transformation; Penelope Prett, CIO, Accenture; Chris Mattmann, CTO, NASA Jet Propulsion; Robert Minford, VP airline technology, FedEx; and Onyeka Ncherge, CIO, Novant Health.
8 Mobile World Congress
September 28-30
Las Vegas 2022
Dubbed North America's largest and most influential connectivity event, Mobile World Congress (MWC) showcases the hottest trends in connectivity and mobile innovation, convenes thought leaders discussing the latest technologies and themes shaping the future, and offers networking opportunities with disruptors and thought leaders. With an overall theme of 'Connectivity Unleashed', focus event topics this year focus on 5G Connect, Internet of Everything, Tech Horizon, and Cloudnet.
Speakers Among the more than 200 expert speakers this year, hear from Marcelo Claure, former CEO at Sprint; Mike Sievert, CEO of T-Mobile USA; Rajeev Suri, Chief Executive of Nokia; Robert Bakish, President of Viacom; and Tami Erwin, CEO of Verizon Business, among many others.
9 Gartner IT Symposium/Xpo 2022
October 17-20
Orlando
The Gartner IT Symposium/Xpo 2022 is the place where leadership, technology innovation and business strategy converge. Connect with CIOs across regions and industries in both planned and unplanned peer networking and experience inspiring keynotes and engaging sessions delivered by Gartner experts and visionary leaders. This year's agenda delivers the latest technology, strategy and leadership insights across 14 key topics, including accelerating digital business, the future of work, data, analytics and AI, cybersecurity, executive leadership, and talent, culture and DEI. They will walk away with insights and expert guidance on the future direction of technology, best practices to define and validate their IT strategies and real-world examples of how to execute on key initiatives.
Speakers Both keynotes and sessions, including clinics, workshops and roundtables, will be held both by Gartner experts and visionary leaders, including distinguished VP analysts from Gartner, Paul Proctor, Tina Nunno, Graham Waller, and Kristin Moyer.

10 Money 20/20
October 23-26
Las Vegas
Join fintech's biggest conversation in-person in Las Vegas at Money 20/20 with the biggest names and numbers in the industry – more than 8,000 people from 2,800 companies attending last year. Described as 'where money meets technology', the event convenes leaders in payments, fintech and financial services offering a great opportunity to network, connect, and learn about the future of fintech. Expect more than 450 speakers across keynotes and panels discussing trends shaping the future and use case successes.
Speakers Money 20/20 draw the biggest names in fintech, with speakers including Jimmy Chen, CEO of Propel; Gregory Cunningham, Chief Diversity Officer at US Bank; Lindsay David, Head of Markets at Atomic; Lydia Hylton, Partner at Bain Capital Crypto; Nadou S. Lawson, Product Finance & Strategy at Stripe; Sankaet Pathak, CEO at Synapse; and Kathryn Van Nuys, who heads fintech business at AWS. VC founders, including Vinod Khosla (Khosla Ventures) and Jon Zanoff (Empire Startups & Stella Ventures)