All major US news networks are now being run by women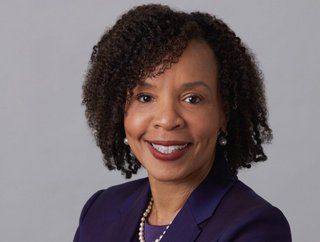 Kimberly Godwin is in charge at ABC News
CNN has appointed Amy Entelis and Virginia Moseley to help run the news network while it hunts for a permanent replacement for outgoing CEO Chris Licht
A symbolic milestone was reached this week which may have passed you by.
For the first time in history, all major news broadcasters in the US are being run by women.
It comes after CNN appointed Amy Entelis (EVP Talent and Content Development), Virginia Moseley (EVP Editorial) and Eric Sherling (EVP US Programming) to lead the network while it hunts for a permanent replacement for outgoing CEO Chris Licht, who stepped down this week after just 13 months in the job.
In reality, it's little surprise this groundbreaking moment for female leadership was overshadowed given the tumultuous period endured by CNN, which was thrust into the spotlight for all the wrong reasons last week with the publication of a damaging article in The Atlantic.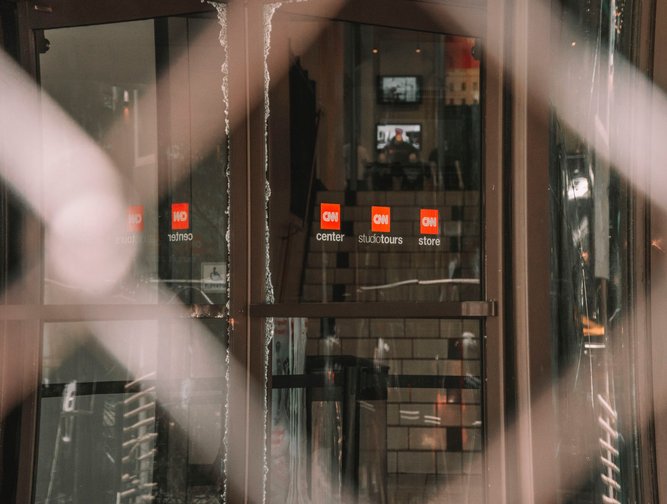 CNN has endured a difficult couple of years
It proved to be the final nail in the coffin for Licht, who had offered The Atlantic remarkable insight on the organisation's inner workings and decision-making.
His tenure was littered with headaches and controversy, not least in May when CNN agreed to host a town hall-style event with Donald Trump, providing the former US President with a platform to air his views just days after he was found liable for sexual assault and defamation against the writer E Jean Carroll.
Some within the network, including news anchor Christiane Amanpour, butted heads with Licht and publicly criticised his decision.
Some might say the proof was in the pudding as CNN subsequently suffered its worst week for ratings since 2015, averaging just 429,000 viewers per day.
Hundreds of layoffs, a struggling morning show and concerted efforts to be less partisan didn't help Licht's case.
Entelis and Moseley will hope to steady the ship as they step in to share leadership responsibilities, which only increases the dominance of women at the very summit of America's top networks.
Women dominating news media leadership
Plenty of momentum has been building in recent years when it comes to female leadership at the major news corporations in the US.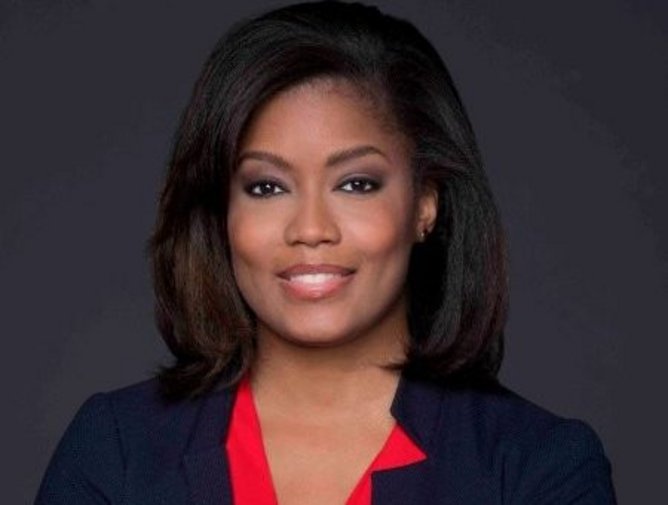 Rashida Jones is in charge at MSNBC
In addition to Entelis and Mosely, other women at the very top are:
Godwin's appointment was, perhaps, the most significant. When she was installed as President of ABC News in 2021, she simultaneously became the first woman and the first Black person to hold the position.
There are, of course, countless positives to these women being elevated into positions of such power and influence. Sitting atop these far-reaching broadcasters, they have the ability to shape the news agenda and shine a light on issues which have not always been given the coverage they deserve.
What's more, they are role models for the next generation of female leaders who, for years, may have thought the glass ceiling was all too real in the male-dominated world news broadcasting.
Aspiring journalists and editors can look to the written media for sources of encouragement. Two years ago, Sally Buzbee became The Washington Post's first female executive editor, while Ema Tucker and Meredith Kopit Levien are top of the tree at the Wall Street Journal and New York Times respectively.
It's not a stretch to say women are beginning to dominate leadership in the news media landscape – a welcome change from years gone by.