10 things to know about Starbucks' new CEO Laxman Narasimhan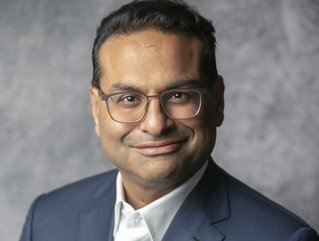 Following a five-month external search, Starbucks announces former Reckitt CEO Laxman Narasimhan as its new chief – here's 10 things to know about him
It's been a long time coming, but Starbucks has finally appointed a new Chief Executive Officer, announcing Laxman Narasimhan, CEO of Reckitt Benckiser Group Plc.
Last month, the company announced the Board was on track to identify a successor CEO in the coming months.
This follows a five-month external search by the Starbucks' board for its next leader after the stepdown of former CEO Kevin Johnson in April following five years at the helm.
This comes as the coffee chain giant undergoes a major transformation – reworking its business model from a focus on cafes that encouraged long visits to mobile pickup and delivery. Starbucks is facing tough times, not just with higher costs for ingredients and labour, but with the unionisation of more than 200 of its US stores, as workers push for better benefits and wages.
Following the stepdown of Johnson in April, former CEO Howard Schultz was brought back for the third time, as Interim CEO, to help guide Starbucks' brand transformation, and reshuffle its leadership.
This included the stepdown of John Culver as COO, announced last month, and the elimination of the COO role on October 3. According to Culver, who has been with the coffee chain for two decades, the elimination of the COO role is being made to allow for the "best immersion and support" for the company's new CEO.
Indian national Laxman Narasimhan, 55, will join Starbucks on October 1, but will take the helm in April 2023, with Schultz continuing as interim chief through April 2023.
During this handover period, Laxman will learn about the company and its 'reinvention' plan, which includes paying better wages for baristas, improving employee welfare and customer experience and re-imaging stores.
According to Mellody Hobson, Starbucks chairwoman, the company believe it has found an "exceptional individual" to be its next CEO as "Narasimhan is a tested leader".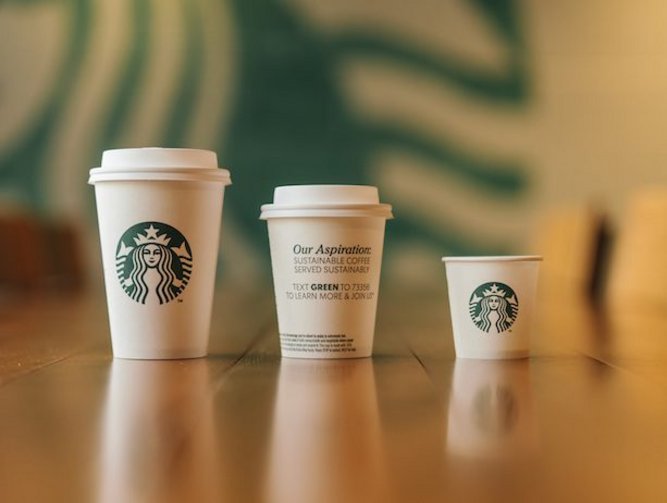 Who is Laxman Narasimhan, the new CEO of Starbucks?
So, who is Laxman Narasimhan? And what does he bring to the Starbucks table? Here are 10 things to know about him…
1. Laxman is relocating from London, UK, back to the US for the Starbucks CEO role. He has been living in London for the past nearly three and a half years and prior to that lived and worked in New York. "When I learned about Laxman's desire to relocate, it became apparent that he is the right leader to take Starbucks into its next chapter", Schultz said in a statement.
2. Laxman joins Starbucks from UK-headquartered Reckitt Benckiser Group Plc., where he has served as CEO since July 2019. He was the first external candidate to take the helm of the FTSE-12 listed multinational consumer, health, hygiene, and nutrition manufacturer since it was formed in 1999.
3. Laxman led Reckitt through the pandemic and through a major strategic transformation and a return to sustainable growth. The 55-year-old gained plaudits from Reckitt investors for his management style after helping to revitalise the company after a sales slump with Ashish Sinha, portfolio manager at Reckitt shareholder Gabelli saying, "he took a very balanced approach to strategy… he didn't go in all guns blazing." Announcing his departure on Thursday, the FTSE-listed Reckitt shares fell 4%, according to Reuters.
4. Laxman has experience of working with unions at Reckitt, where 23% of employees were unionised at the end of 2021. This experience will come in useful at Starbucks where the company faces an unprecedented unionisation effort, which it opposes. At least 233 US Starbucks stores have voted to unionise since late last year.
5. While Laxman has no restaurant experience, he has nearly 30 years of experience leading and advising global consumer-facing brands, including PepsiCo. According to Starbucks, not only is he known for his "considerable operational expertise", but he has a "proven track record in developing purpose-led brands" – succeeding in rallying talent to deliver on future ambitions by driving consumer-centric and digital innovations. In a statement, Schultz described Laxman as someone who "shares our passion of investing in humanity and in our commitment to our partners, customers, and communities."
6. Prior to Reckitt, Laxman worked at PepsiCo where he held various leadership roles, including as its Global Chief Commercial Officer, responsible for the company's long-term strategy and digital capabilities. He also served as CEO of the company's Latin America, Europe, and Sub-Saharan Africa operations, and as the CEO of PepsiCo Latin America, and CFO of PepsiCo Americas Foods.
7. Laxman began his career at McKinsey, in Delhi, and spent nearly two decades as a senior partner at the consulting giant holding various roles worldwide. He focused on its consumer, retail and technology practices in the US, Asia and India and led the firm's thinking on the future of retail.
8. Laxman will be paid US$1.3m in annual base salary and will also receive a US$1.6m cash signing bonus and a replacement equity grant with a target value of US$9.25m to make up for incentives that he forfeits by leaving Reckitt, according to Bloomberg reports.
9. An Indian national, born and schooled in Pune, Maharashtra, Laxman gained his degree in mechanical engineering from the University of Pune, before he relocated to the US in his early 20s for post-graduation – earning an MA in German and international studies from the Lauder Institute at the University of Pennsylvania. He also has an MBA in Finance from the prestigious Wharton School.
10. Laxman has been involved in many think tanks, as a Trustee of the Brookings Institution, a member of the Council on Foreign Relations, a fellow of the Foreign Policy Association, and an Advisory Board member of the Jay H. Baker Retailing Center at the Wharton School, University of Pennsylvania.