Why business leaders must prioritise employee flexibility
By Natasha Wallace, International People Operations Partner at ClickUp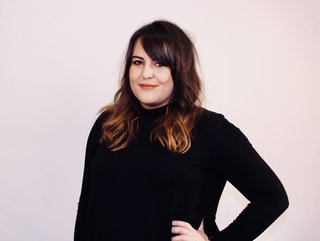 Natasha Wallace, International People Operations Partner at ClickUp
Natasha Wallace, International People Operations Partner at ClickUp, says executives should be helping employees to achieve a better work/life balance
It's time to stop pretending that businesses must operate in a certain way to be successful.
Especially in the wake of the COVID-19 pandemic, many organisations have embraced remote work and, recently, the UK's trial of the four-day work week went extraordinarily well, with 92% of participants opting to stick with the new arrangement afterwards.
This new, more relaxed attitude toward scheduling has been mutually beneficial for workers and their employers. Employees have more autonomy and, because this can often lead to increased engagement at work, businesses are often more productive as a result.
But of course, there's no one-size-fits-all solution for how to develop a more flexible company culture. Luckily, there are a few approaches that can work, depending on your industry, team size and priorities.
Why the four-day week works for some – but not others
While many businesses that participated in the four-day work week trial saw benefits like increased productivity and higher morale, it's important to note that most of the organisations had 25 employees or fewer. It makes sense; smaller organisations are often more nimble and adaptable.
By contrast, just 12% of the companies involved had more than 101 employees. Realistically, many large enterprises could experience extra challenges in implementing a shorter working week due to the complexity of their operations.
Similarly, a four-day work week just isn't feasible for some industries. In a 2022 study commissioned by ClickUp, just 55% of those working in education felt that a four-day work week would be feasible. Workers also reported high levels of pessimism regarding the feasibility of a shorter week in manufacturing (41%), human resources (38%) and travel (37%).
Other businesses that could face challenges are those that require round-the-clock coverage such as healthcare and emergency services. Businesses that are client-facing like retail and hospitality would also likely need to maintain a traditional schedule to meet customer needs as well.
How to increase flexibility outside of the four-day week
Companies for which the four-day work week isn't realistic can still find other ways to increase flexibility, though.
If executives and employees are determined to cut down on days spent in the office, compressed hours – working longer hours, but fewer days – is one approach, as is the nine-day fortnight: alternating five-day and four-day work weeks. Remote work, either full-time or part-time, has also proven to be very popular among certain groups.
Smaller, more incremental changes can have a big impact, too. By cutting down unnecessary meetings, creating a culture focused on results and investing in efficiency and communication improvements, business leaders can boost morale and productivity. When it comes to productivity in particular, adopting specialised technology and software tools can have a significant impact.
Our recent study showed that 88% of employees working at highly productive businesses are provided with the right technology and resources to do their jobs, compared to just 48% of people in low-productivity organisations.
The four-day work week may never be suitable for some businesses, but it's always possible to increase flexibility. No matter how you do it, it's almost guaranteed that your employees will be grateful.
Natasha Wallace is International People Operations Partner at ClickUp