People over profit is steering business in a new direction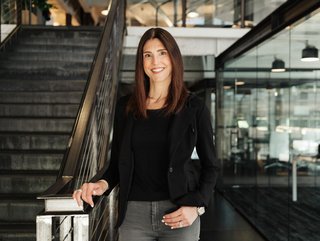 Julia Anas, Chief People Officer at Qualtrics
An unsettling few years has resulted in more and more companies hiring Chief People Officers to implement a culture that prioritises employee wellbeing
The importance of companies looking after their people has undoubtedly been hammered home over the past three years, during which businesses and their employees have been tasked with negotiating a global pandemic and ongoing economic uncertainty.
COVID-19, and the lockdown restrictions imposed as a direct result, prompted hundreds of thousands of employees to re-evaluate their career choices, head in new directions and prioritise their own mental wellbeing.
From an economic perspective, workers' heads are being turned as they look to combat the frightening cost of living by moving into better-paying jobs.
Arguably, then, corporate teams face bigger challenges than ever before when it comes to recruiting the right people, keeping them happy, healthy and productive, and retaining their services.
That's where the Chief People Officer (CPO) comes in.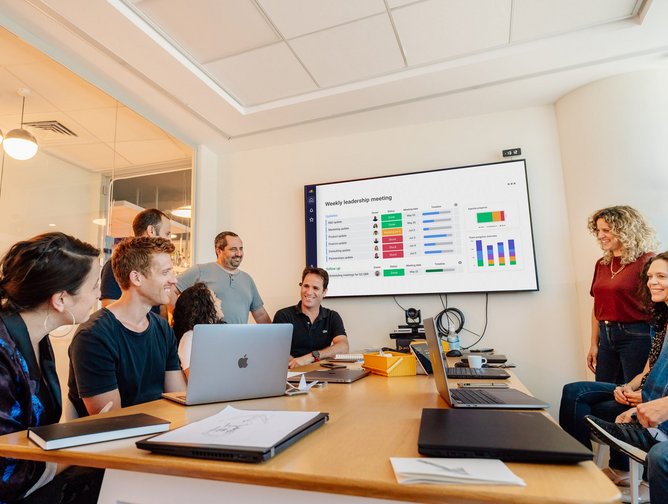 People over profit is steering business in a new direction
The rapid rise of the CPO
CPO is without doubt one of the world's fastest-rising jobs in the context of the C-suite, becoming a crucial cog in the employee-focused machine as firms look to implement a people-first culture.
Apple is one of the best-known companies to hire a CPO for the first time in recent months, bringing in Carol Surface from Medtronic. Papa Johns, Zebra Technologies, IMAX Corporation, to name a few, have made similar appointments.
LinkedIn's Jobs on the Rise 2023 lists for the UK and US – which rank roles based on growing demand over the previous five years – saw CPO place 10th and 15th place respectively. The platform describes CPOs as being in charge of a firm's HR department, overseeing best practices and policies for hiring, staff development, performance and retention.
Having led HR and employee experience functions at several major firms including Adobe and Symantec, Julia Anas joined Qualtrics to become its CPO at the height of the pandemic in January 2021. She is firm in her belief that COVID shone a bright light on the value of employees.
"Organisations are seeing the value of human capital and its direct impact on business success," says Anas.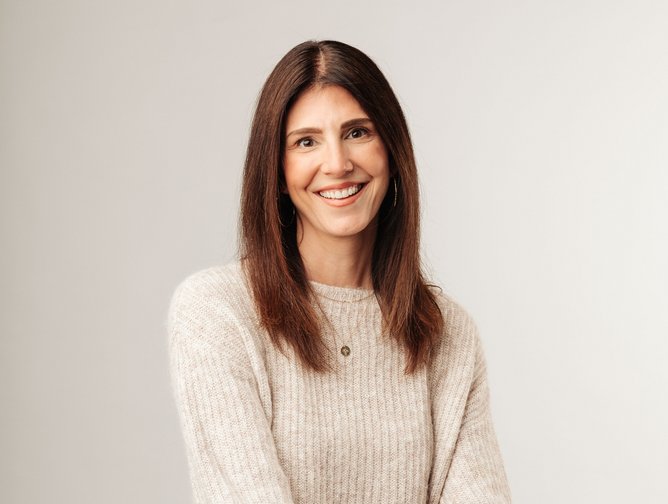 Julia Anas, Chief People Officer at Qualtrics
"CPOs are integral in driving initiatives to create exceptional employee experiences by supporting employee wellbeing, maintaining a strong company culture, recognising performance, investing in employees' development and so much more. They are also pivotal in understanding the rapidly-evolving needs of the employee."
Shiran Nawi was lauded for her "genuine passion for people" as she took up her role as CPO at monday.com in May of this year.
She now oversees the company's talent acquisition and development, employee experience and fostering an inclusive work environment for all.
Explaining the rising demand for CPOs, she says: "Business leaders have started to understand that they need to focus on their people rather than business outcomes to achieve success. Why? Because when you focus on the talent you bring into the company and foster a safe workplace in which they can thrive and flourish, the outcomes will exceed your expectations."
Taking a people-first approach to company culture
It's no coincidence that more and more companies are employing CPOs as they look to enforce a workplace culture that makes employees feel more appreciated.
At the heart of this people-first culture is the idea that individuals should be prioritised over making money, although having a happier workforce inevitably has the potential to result in increased productivity and profits, as Nawi explains.
"People-first culture is based on the assumption that there is a strong correlation between happy employees and the success of the business," she says.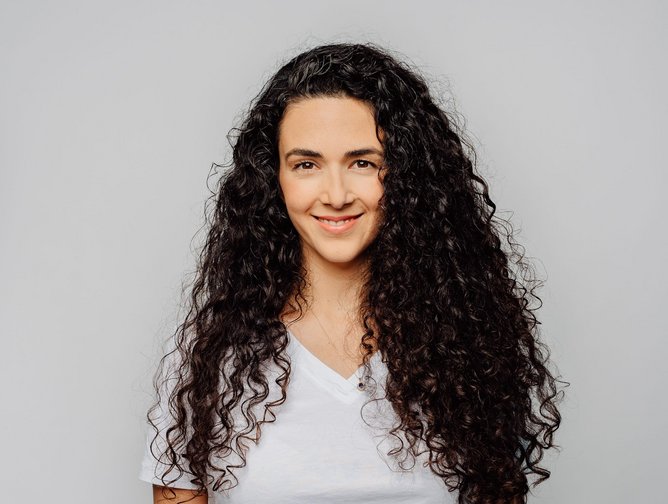 Shiran Nawi, Chief People and Legal Officer at monday.com
"Implementing a people-first culture is critical to achieving sustainable growth and scale. Essentially, an employer should create a healthy and safe workplace in which people can thrive and pursue their personal and business goals."
Nawi is adamant that modern-day organisations must foster a people-first approach, insisting that focusing solely on business outcomes is only sustainable for a limited period of time.
At monday.com, employee satisfaction is valued just as highly as the bottom line and, these days, they are far from being alone.
Anas adds: "If companies want to gain a competitive edge in a very crowded market, then this is the route they must go down.".
"We're all humans; we work to live, rather than live to work. Employees who feel valued, supported and motivated to perform at their best – both personally and professionally – will provide better customer experiences contributing to overall organisational success."
Prioritising people far from straightforward
Implementing a people-first culture might sound relatively straightforward but, to succeed, it requires a unique set of skills that not all leadership figures possess.
Being able to show an understanding of employees' needs is crucial, as is recognising that not all your staff will be motivated by the same things.
Nawi highlights that her aforementioned "genuine passion for people" has been invaluable, and adds that CPOs must have a track record of strategic leadership, strong interpersonal skills and a deep understanding of how to foster company culture.
Leading with empathy is another important attribute raised by Anas, who says HR teams must create a community of belonging for employees.
"This means asking employees how they are doing, what they need to be successful, how can you help," she continues. "By asking, you are demonstrating that you heard and understood their unique needs and are there to support them. This creates a deeper connection with team members and has a positive impact on loyalty."
Meanwhile, Nawi is unequivocal in her belief that it will soon be considered the norm for companies to employ CPOs, but emphasises this should be more than simply a box-ticking exercise.
"They need to be positioned as a key driver in the company's structure and operations," she says.
Anas points to a Qualtrics report published earlier this year, in which 72% of HR leaders said their senior executives were now more focused on the employee experience than prior to the pandemic.
"I expect to see companies prioritising the CPO role, especially as more realise that, without their people, there isn't a business to grow," she adds.