Why companies should be preparing for scope 3 reporting
William Theisen, Head of Net Zero Transformation at Atos and CEO of EcoAct North America
With a decision looming on the SEC's proposed changes to climate-related disclosures, leaders should be examining supplier sustainability credentials
Ever since the Securities and Exchange Commission (SEC) proposed sweeping rule changes to enhance climate-related disclosures, the prospect of having to report scope 3 emissions has been top of mind for thousands of companies across the US.
Eighteen months on, however, it remains to be seen exactly what proportion of the plans will ultimately come into force, as a long-running public consultation on the matter continues.
Whatever happens, there is a very real possibility that the country's largest companies will need to begin disclosing their climate risks by the end of 2023, with others to follow next year.
At the heart of the SEC's case is the suggestion that investors representing tens of trillions of dollars support disclosures because they recognise climate risks could later result in a host of financial headaches for organisations.
"Investors need reliable information about climate risks to make informed investment decisions," said Gary Gensler, Chairman of the SEC, when the initial proposal was unveiled.
"I believe the SEC has a role to play when there's this level of demand for consistent and comparable information that may affect financial performance."
Many agree, insisting climate-related disclosures are long overdue. Others worry that such regulations would create a mountain of extra work and say the commission should not be getting involved in climate change discussions.
What's certain is that this is an issue on which the public have a lot to say, as proven by the 15,000 or so comment letters which have already been submitted to the SEC.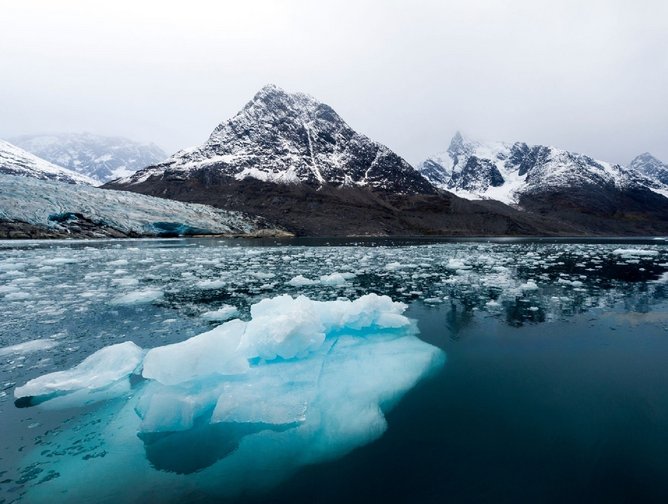 Many companies are preparing for scope 3 reporting requirements
Scope 3: Looking up and down the value chain
Scope 3 covers the greenhouse gas emissions (GHG) from both upstream and downstream activities in a company's value chain.
The thinking behind this, from the SEC's perspective, is that scope 3 reporting would provide investors with useful information to assess a registrant's exposure to climate-related risks and, perhaps more pertinently, the transition risks.
Someone with plenty of professional interest in the proposals is William Theisen, who has a dual role as Head of Net Zero Transformation at Atos and CEO of its subsidiary climate consultancy, EcoAct, in North America.
He admits there is some way to go in terms of formulating a consistent method of measuring scope 3 emissions.
"Scope 3 is a little bit trickier than the other reporting requirements and I understand the concerns, but it's also a kind of 'chicken or the egg' scenario," says Theisen. "Organisational boundaries can differ from one company to another, so there's a difference in what companies are going to report and how far down the supply chain they're actually looking."
Theisen stresses there is also an issue in obtaining more granular data when reporting on scope 3. One alternative is to convert spend-based emission factors into tonnes, but this inevitably raises questions over accuracy.
"If you look at more innovative areas such as streaming, there is no clear-cut way to assess streaming emissions for technology companies," Theisen adds.
"Is converting spend-based emission factors into tonnes going to be completely accurate? Is it going to give you the hotspots of where action should be taken? Not necessarily, because you just spend less and your emissions go down, so it's not the best strategy."
Teamwork crucial to scope 3 reporting
Plenty of grey areas exist in the area of climate-related disclosure – not just in the US, but across North America and beyond.
GHG Protocol, which supplies the world's most widely used greenhouse gas accounting standards, is in the process of updating how it assesses emission calculations.
"I think companies are open to calculating their emissions," Theisen continues, "but it goes back to the issue of companies working in the same sector using different methods. There could easily be a misunderstanding or lack of clarity on why one company's scope 3 emissions are so much higher than another.
"So, it really takes more context and I think that's why GHG Protocol – with the public consultation that's going on right now – is looking at how to better standardise things, so you can compare apples with apples."
In a bid to achieve greater accuracy, Theisen believes the key going forward is for organisations to join forces and work together.
"In the US, it's largely been voluntary investors pushing companies to start disclosing their carbon footprint, climate risk and emission reduction targets, but the data won't really be there until everybody's on board," he says.
"I'd imagine there are a lot of companies that are worried about disclosing scope 1, 2 and 3 in terms of their carbon footprint in this first wave, but you have to get everybody disclosing and regulating for the data to get better, so they can more accurately assess their scope 3 emissions."
Companies must prepare to measure carbon footprint
Regardless of the outcome of the SEC's proposal, Theisen says companies should be preparing for scope 1 (direct emissions), 2 (energy usage) and 3 reporting to eventually become the norm.
The reality is that measuring carbon footprints will likely become mandatory sooner or later, and getting ready for such an eventuality can only be beneficial.
Heavyweight organisations like Google and Microsoft are leaders in this field and having been doing it for years, to the point where they are well-versed in setting emissions targets and measuring their own performance.
"On the other other side of the spectrum," adds Theisen, "we have a wealth of companies that haven't done anything.
"Luckily, the companies who aren't on board yet with measuring their carbon footprint can actually benefit from the learnings of others. It's easier to get on board because we're much better trained in how to do that initial assessment of scope 1, 2 and 3 emissions, even if it means just doing estimations with scope 3. At least that gets the company well-versed on what emissions are and what they should start paying attention to.
"What we have now is a real opportunity for knowledge exchange."