Possibilities endless as generative AI takes centre stage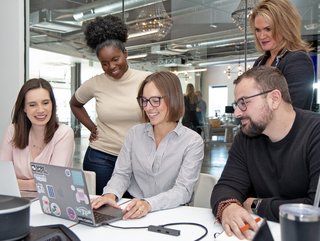 Companies across the world, including Kin + Carta, are harnessing the power of AI
Generative AI is already playing a pivotal role in the way companies are run; the only question is how quickly it can be integrated into everyday tasks
For the discerning C-suite executive, it has been practically impossible to escape the AI conversation in recent months.
There remains little to no doubt that artificial intelligence is set to play a pivotal role in the way companies are run in the months and years ahead, with the only question concerning just how quickly it can be integrated into everyday business practices.
Clearly, the intent from leaders is there. A recent study carried out by Accenture found almost three-quarters (73%) of global companies are prioritising AI over all other digital investments, with an immediate focus on improving operational resilience in an unprecedented environment. What's more, IBM research has shown a similar proportion of CEOs believe gaining competitive advantage in future will depend on who has the most advanced AI capabilities.
That's exactly why multinational organisations have been investing so heavily in generative AI, recognising the need to stay ahead of the curve. Tech giants including Microsoft, Google, Meta and Nvidia, as well as consulting behemoths like PwC, have already spent billions of pounds between them on the emerging technology.
However, almost three in five (59%) US workers say the pace at which their employers are adopting new digital tools is not fast enough, according to a report from EY, raising questions over the urgency being shown by most businesses.
Generative AI in action
Five9, the world's largest cloud contact centre solutions provider, is among those to have already invested relentlessly in its AI products, several of which are already using generative AI. Among them is Agent Assist 2.0 with Agent Summary, which uses the same technology behind ChatGPT to summarise customer call transcripts in seconds.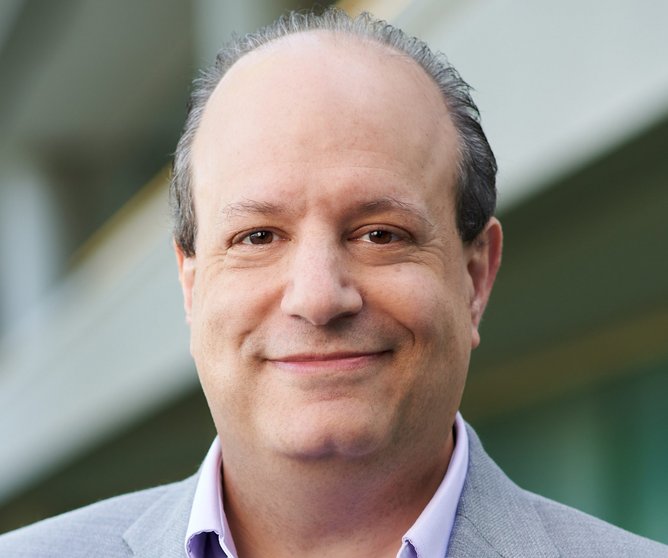 Jonathan Rosenberg, CTO and Head of AI at Five9
"The result is a win-win for everyone," says Jonathan Rosenberg, CTO and Head of AI at Five9. "Consumers can get their issues resolved faster, and agents can handle more calls in a day, helping the company save money.
"Generative AI is going to allow us to democratise our AI applications for customer service, bringing them to many more customers. With it, we can reduce if not completely eliminate the complex process of building and training bespoke AI models."
As organisations encompassing all industries look to harness the power of AI, consultancies like Kin + Carta have used acquisitions to accelerate their own strategy. The digital transformation specialist purchased its first data science business, Cascade Data Labs, in 2020, before acquiring responsible AI data platform Octain last year.
This, as a result, is helping Kin + Carta to identify where the technology can add value to clients' operations.
"The most significant benefit that any AI technology brings to the table is that it gives humans more time to do the necessary, valuable work that only a human can do," explains Kelly Manthey, Global CEO of Kin + Carta.
"Generative AI, in particular, is phenomenal at interpreting large data sets; with relatively simple prompts, you can generate incredibly in-depth insights in a matter of seconds. This makes entire enterprises more intelligent, driving efficiencies to allow employees to use their creativity and drive more topline revenue."
Taking digital transformation to the next level
Neither Rosenberg nor Manthey are surprised by the speed at which businesses across the globe have embraced generative AI.
The former points to the popularity of the aforementioned ChatGPT, which took the world by storm following its launch back in November, acquiring a million users within just five days. It now has more than 100 million monthly active users and generates almost two billion monthly visits.
Rosenberg's firm belief is that companies had little option but to quickly jump on the bandwagon to stay competitive.
This momentum, says Manthey, combined with the countless benefits offered by generative AI, meant it was inevitably factored into transformation strategies.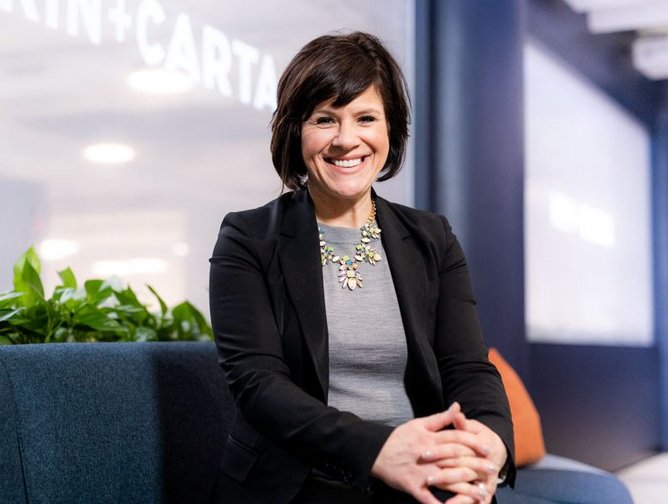 Kelly Manthey, Global CEO of Kin + Carta
"Generative AI can turbo-charge innovation," she adds. "Everything from implementing personalisation to interpreting data sets becomes quicker, easier, more reliable and better in quality.
"Because the technology is applicable everywhere, from employee engagement projects to client work, the devil really is in the details. Having the expertise to know where and how to implement it to see the greatest benefit is the key."
Rosenberg goes as far as to call generative AI "overhyped", but is unequivocal in his assessment of its importance.
"It is, without a doubt, one of the most transformative pieces of technology we've seen in the last 10-20 years," he declares.
Balance key to generative AI implementation
CEOs, CTOs and plenty of other leadership figures have been keen to point out that their companies have been working on artificial intelligence projects for years, while the technology itself has been around for decades.
However, its meteoric rise over the past 12 months has, unsurprisingly, resulted in all manner of questions surrounding cybersecurity, regulation, transparency, ethics and privacy.
What's more, many employees have understandably raised concerns over the possibility of their jobs eventually being made redundant.
The key to successfully implementing generative AI is, according to Manthey, taking a pragmatic, iterative, human-centred approach.
"Every business should properly assess the use cases for generative AI and understand the potential risks involved with implementation," she says. "Trust is a significant issue and many valid conversations are happening about whether regulation is keeping pace with innovation in the space."
Speaking from his experience in trying to improve contact centre interactions, Rosenberg contends that striking a balance between human and automated service must come top of the priority list.
"Generative AI has the potential to transform business functions because it will become part of every interaction with customers – that's every call, every meeting, and every chat," he concludes. "That means the opportunities for creating a more fluid customer experience are endless.
"However, that doesn't mean businesses should replace all of their agents with bots or try to pass their bots off as humans. Doing so risks breaking customer trust."
******
For more business insights, check out the latest edition of Business Chief US and Canada and be sure to follow us on LinkedIn and Twitter.
You may also be interested in the Business Chief EMEA website.
BizClik is a global provider of B2B digital media platforms that cover executive communities for CEOs, CFOs and CMOs, as well as leaders in Sustainability, Procurement & Supply Chain, Technology & AI, Cyber, FinTech & InsurTech. We also cover industries including Manufacturing, Mining, Energy, EV, Construction, Healthcare and Food & Drink.
BizClik, based in London, Dubai and New York, offers services such as content creation, advertising and sponsorship solutions, webinars and events.