Quantiphi and AWS: Harnessing AI to boost productivity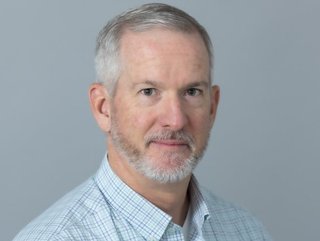 Chris Sullivan, VP for Worldwide System Integrators at AWS
Quantiphi has signed a strategic collaboration agreement that will allow it to leverage the latest generative AI services from Amazon Web Services
With more than 1,000+ AWS-approved global professionals and subject matter experts, Quantiphi is solving the most demanding and complex business problems by combining deep industry experience with cutting-edge AI research.
Now, the award-winning data engineering company has signed a strategic collaboration agreement that will allow it to leverage the latest generative AI services from AWS, including Amazon Bedrock, Amazon Kendra, Amazon SageMaker, Amazon Textract, and Amazon Titan.
The hope is that this will allow organisations to supercharge the productivity of their knowledge workers.
"We are delighted to enter into an expanded collaboration agreement with Quantiphi to provide customers with industry-specific and enterprise-ready solutions powered by GenAI," comments Chris Sullivan, VP for Worldwide System Integrators at AWS.
"Such advanced innovations and their alignment to the delivery of business outcomes will only further customers growth and acceleration, in addition to cementing our long-term relationships and loyalty."
GenAI unlocking untapped value
GenAI and large language models (LLMs) are presenting a promising solution to unlock the untapped value of unstructured data, providing enterprises with instant access to valuable insights.
This has opened up new possibilities for businesses to automate downstream tasks, reimagine customer experience and increase productivity in their teams.
Throughout 2023, Quantiphi has introduced a trio of GenAI offerings and seamlessly integrated the eagerly-awaited functionality into their flagship platform, QDox, revolutionising the way companies harness information from documents.
This was followed by Quantiphi's enterprise-ready GenAI platform on AWS, named baioniq, which is designed to elevate knowledge workers' productivity by incorporating AWS native services like Amazon Bedrock with Quantiphi's own proprietary technology.
To further empower clients, Quantiphi introduced the immersive Gen AI Advisory Series, a meticulously curated four-day experience led by seasoned experts. This not only provided comprehensive knowledge, but also offered hands-on expertise.
"We are committed to providing innovative GenAI solutions in collaboration with AWS," adds Jim Keller, AWS Global CEO at Quantiphi.
"Together, with AWS, we can help boost employees' productivity with GenAI-powered conversational search, document processing and text summarisation among others."
******
For more business insights, check out the latest edition of Business Chief US and Canada and be sure to follow us on LinkedIn and Twitter.
You may also be interested in the Business Chief UK & Europe website.
******
BizClik is a global provider of B2B digital media platforms that cover executive communities for CEOs, CFOs and CMOs, as well as leaders in Sustainability, Procurement & Supply Chain, Technology & AI, Cyber, FinTech & InsurTech. We also cover industries including Manufacturing, Mining, Energy, EV, Construction, Healthcare and Food & Drink.
BizClik, based in London, Dubai and New York, offers services such as content creation, advertising and sponsorship solutions, webinars and events.