Four ways to build successful relationships with customers
By Andrew Elvester, VP of Customer Success at Sovos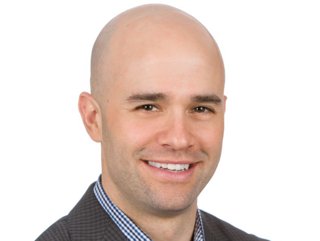 Andrew Elvester, VP of Customer Success at Sovos
Andrew Elvester, VP of Customer Success at Sovos – a leading provider of tax compliance software – outlines how businesses can truly please their customers
Maximising your effectiveness when it comes to your customer services embedded within your software and services will set your organisation far ahead of your competitors. With compliance vendors competing out of the same pool of customers, differentiating your offerings and other services with an exceptional customer experience can positively distinguish your organisation as a great partner.

There are four best practices when it comes to maximising your effectiveness in customer success. They come from getting to know your clients, being their voice, overdelivering on best practices and being proactive when it comes to their business goals and objectives.
1. Get to know your customers
There's nothing more frustrating than feeling misunderstood when it comes to big business transformations. Being able to create personal connections with your customers is your key to generating effective business opportunities for you and your clients. Your objective as a partner is to understand what your clients' goals are and their reasons for choosing to partner with your services. Knowing about your clients' business changes (new products or mergers) while having a personal connection with the individuals involved can help with encouraging personalised solutions to execute new goals.
Fostering a relationship is one of the best ways to get to know your customers on a business level and a personal level. Using a team of individuals that are dedicated to reaching out to develop that connection can help create an inviting atmosphere for business decisions to be discussed.
2. Be their voice
Building advocacy should be a high priority to help ensure that your customers are feeling supported in their business goals and objectives. Knowing why your customer chooses your services and what else you can provide to them is important to giving the desired experience they are looking for. Whether they partnered with your organisation for tax compliance or other reasons, being aware of their needs can aid in their overall goals as a business.
With many different vendors out there for customers to choose from, making a distinct factor for their decision to partner with your organisation be your continuous effort to prioritise clients' objectives and goals within your services can set you apart from the competition. Being the internal voice of the customer is a great way to give clients the most out of your services.

3. Overdeliver
With your consistent engagement as a partner and understanding your customers' business objectives, there is now an opportunity for you to provide the best industry practices as a solutions partner and apply your industry knowledge during your customers' road to success.
Overdelivery comes from consistent communication throughout the partnership. Has anything changed in your business? Have you had any recent mergers or acquisitions? Are there any new products? Are you thinking about growing your market and expanding into new regions? These are all questions a vendor should be asking their clients in order to offer the best solutions for their business. Encouraging growth and providing the necessary knowledge to execute these kinds of business objectives is essential to delivering a broad experience with you as their vendor.
4. Be proactive
Everything that matters to your customer now matters to you. This includes anything that requires them to reach their unique needs as an organisation. For example, if there was a decision made and reason for partnering with your services, whether it be strictly for tax compliance or different trust services, providing the right tools to reach their goals is the best way to maximise your effectiveness.
Prompting your customers with new ways to grow and expanding their organisation helps to retain clients and their partnership. Taking a proactive approach as a solutions partner allows you to customise solutions to fit the desires and needs of clients.