Mind the Gap – fashion retailer Uniqlo targets US market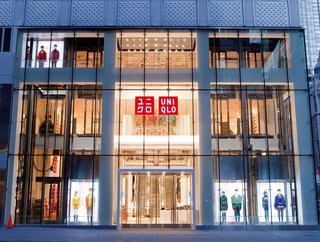 Uniqlo's global flagship store, New York Fifth Avenue / Credit: Uniqlo
Fast Retailing Group, the holding company behind Japan's Uniqlo fashion brand, sees revenue and profits soar as it targets US market and overtakes Gap
Think functional fashion that focuses on casual wardrobe staples and you're probably imagining Gap – the stylish San Francisco fashion house with stores worldwide. However, there could be change at the top, with Japan's Uniqlo brand making headway – and increased profits – in the US and globally.
Uniqlo – one of eight brands owned by holding company Fast Retailing – has sales expectations for this year of around US$25 billion, up 18%, while Gap's revenue is on the slide, with a double digit drop expected as revenues fall to around US$15 billion.
Gap, a portfolio of billion-dollar lifestyle brands including Old Navy, Gap, Banana Republic, and Athleta, and the largest specialty apparel company in the US, recently posted their second quarter fiscal 2023 financial results. Net sales were US$3.55 billion, down 8% compared to last year. Store sales decreased 7% and online sales 11%. The company was also impacted by the sale of Gap China.
Compare that with Fast Retailing, which saw revenue soar 21% in the nine months to 31 May 2023, with operating profit up 22%.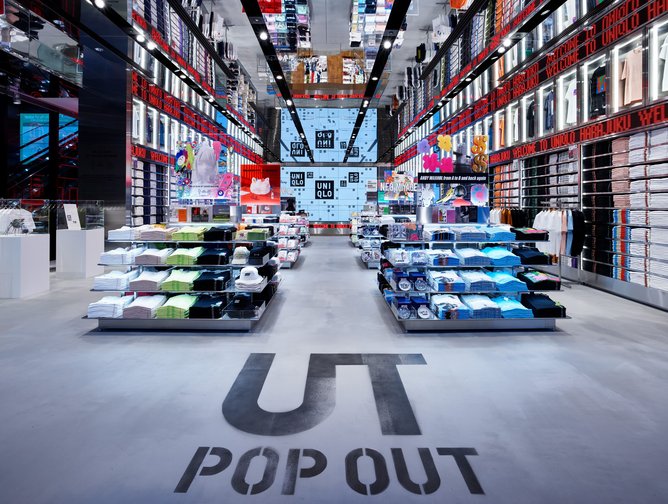 Harajuku store, Uniqlo in Tokyo, Japan / Credit: Uniqlo
Uniqlo profits drop in Japan but boom internationally
Uniqlo operations in Southeast Asia, North America, and Europe regions continued to report strong results.
Breaking down the third quarter performance from March to May 2023 by geographical region and in local currency terms, the Greater China region achieved considerable rises in revenue and profit. The Mainland China market saw same-store sales rising over 40% year on year.
In Southeast Asia, India & Australia, revenue and operating profit also expanded, with operations in Singapore, Thailand, India, and Australia all performing particularly well.
But it is the North America market that perhaps is the main focus for Fast Retailing, as it seeks to eat into Gap's market share.
Tadashi Yanai, the President of Fast Retailing, who founded Uniqlo in the early eighties after being inspired by European and US brands like Gap and Benetton, has his sights set on Uniqlo becoming the world's largest retailer.
Last year, Uniqlo said it intended to have 200 stories in the US, up from just 57. In fiscal year 2019, North America accounted for just 5% of operating profit, but that figure has boomed.
Now, with Uniqlo Japan operating profits contracting (-5.7% in the three months to May 2023), international markets are where the opportunity exists.
Just last month, India's Economic Times reported news that Fast Retailing is planning to expand its manufacturing presence in India through 20 'production partners'. While Uniqlo already has multiple production partners in the country, it is looking to expand this network through a large investment – with the aim to become the best-selling retailer in India.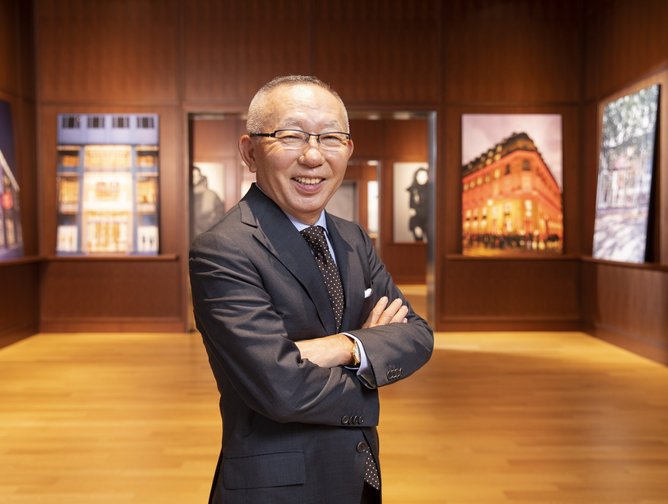 Founder and President of Fast Retailing Tadashi Yanai is also now CEO of Uniqlo as he plans for world domination
New CEO tasked with building on Uniqlo's international growth
Such plans for world domination may well explain why there has been change in management at the top.
Daisuke Tsukagoshi, who held the position of Global CEO of the daily operations of Uniqlo and a board member of Uniqlo, has now been appointed Executive Director, President, and COO.
Tadashi Yanai, who is Japan's richest billionaire, with US$36.9 billion current net worth, as per Forbes, will continue to lead the managerial decision-making and business expansion processes in his new position as the Executive Director, Chairman, and CEO of Uniqlo. The 74-year-old is showing no signs of slowing down.
In a statement announcing the changes issued to the Hong Kong Stock Exchange, the company said it "sets high-level business targets and seeks to accelerate the growth in its global business in order to become the most-admired consumer brand worldwide".
Uniqlo is the largest of eight brands in the Fast Retailing Group – the others being GU, Theory, PLST (Plus T), Comptoir des Cotonniers, Princesse tam.tam, J Brand and Helmut Lang.
Fast Retailing Group was founded in 1984 and is headquartered in Tokyo.
******
For more business insights check out the latest edition of Business Chief Middle East & Africa and be sure to follow us on LinkedIn & Twitter.
You may also be interested in Business Chief US & Canada.
******
BizClik is a global provider of B2B digital media platforms that cover Executive Communities for CEOs, CFOs, CMOs, Sustainability Leaders, Procurement & Supply Chain Leaders, Technology & AI Leaders, Cyber Leaders, FinTech & InsurTech Leaders as well as covering industries such as Manufacturing, Mining, Energy, EV, Construction, Healthcare + Food & Drink.
BizClik – based in London, Dubai, and New York – offers services such as Content Creation, Advertising & Sponsorship Solutions, Webinars & Events.