Who is Celonis' new President, Carsten Thoma?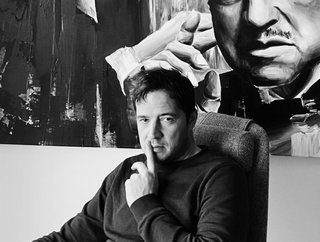 Carsten Thoma, Co-Founder of Hybris and President of Celonis
Celonis, a global leader in process mining, has appointed Carsten Thoma - Co-Founder of Hybris - as its new President
An investor, entrepreneur, and innovative thought leader, Carsten Thoma has a proven track record for identifying, founding and funding promising start-ups. Thoma's career-defining moment followed the co-founding of Hybris Software in 1997 with a vision to solve the complexity of B2B and B2C omnichannel e-commerce.
In 2013, Hybris Software was acquired by SAP and at the time marked the highest value paid for a private technology acquisition. With Thoma at the helm, the company grew from a few employees to introducing the first cloud ecommerce platform. Under his leadership following the SAP acquisition, Thoma led SAP's shift to the cloud.
Commenting on Thoma's appointment, Alex Rinke, Celonis co-CEO and co-founder said: "The time is now to open up the entire business world to the unique opportunities created by our process mining and performance platform and that's why we are so excited that Thoma is supporting Basti, Martin and me on our continuous journey to drive sustainable growth for Celonis, our customers and our partners.
Bastian Nominacher, co-CEO and co-founder of Celonis added: "He was our first external investor and advisor, which gave him a front-row seat to understanding our company, our customers and our people. Thoma carries a unique passion and approachable style that will attract and lead the best of the best industry operators to enable our customers execute in the most scalable, intelligent and sustainable way. As a founder, I have experienced many game-changing moments at Celonis and adding Thoma to the pitch is one of them!"
Celonis appoints Thoma as its new President
In his new role as President, Thoma will work alongside the co-CEOs Alex Rinke and Bastian Nominacher. He will be responsible for Celonis' corporate strategy and development; marketing; platform ecosystem; culture; and fostering innovation at Celonis Labs.
Thoma commented: "As a business entrepreneur, you get to see those rare, hair-raising moments where you just know a material industry shift is coming. And with a little luck, you get to be part of the founding company who plants their flag and devotes every fibre of their energy, innovation and ingenuity to drive that change – and that's Celonis,
"I am passionate about creating a strong, purposeful product and culture and I look forward to working with Alex, Basti, Martin and all Celonauts to enable our customers to reap the unprecedented value, cash impact and sustainable operations that Celonis delivers – in a time where the world needs it the most."
******
For more business insights, check out the latest edition of Business Chief US and Canada and be sure to follow us on LinkedIn and Twitter.
You may also be interested in the Business Chief EMEA website.
Please also check out our upcoming event – Sustainability LIVE in London on September 6-7, 2023.
BizClik is a global provider of B2B digital media platforms that cover executive communities for CEOs, CFOs and CMOs, as well as leaders in Sustainability, Procurement & Supply Chain, Technology & AI, Cyber, FinTech & InsurTech. We also cover industries including Manufacturing, Mining, Energy, EV, Construction, Healthcare and Food & Drink.
BizClik, based in London, Dubai and New York, offers services such as content creation, advertising and sponsorship solutions, webinars and events