Top 10 coolest gadgets on the market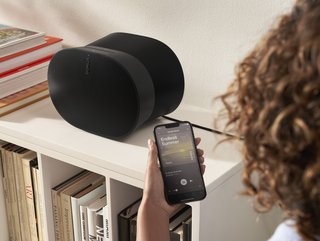 The Sonos Era 300 is one of the best all-in-one surround sound speakers on the market. Picture: Sonos
Business Chief provides a rundown of 10 of the coolest gadgets currently on the market, from smart watches and gaming headsets to robot vacuums
So intense is the competition to create the next-best gadget that, from a buyers' perspective, it can be difficult to know where to start.
Here, Business Chief provides a rundown of 10 of the coolest gadgets currently on the market.
Sonos Era 300
Price: US$546
Anyone sick and tired of seeing speakers and wires scattered across their living room should be in the market for a Sonos Era 300, the definitive all-in-one surround sound system.
Benefitting from exquisite Dolby Atmos technology, listeners will inevitably feel more connected to their audio content with phenomenally clear and spacious sound.
Users can stream music from their favourite services and devices using WiFi and Bluetooth, or connect a turntable using an auxiliary cable and the Sonos line-in adapter.
What's more, control is simple using the Sonos app, touch controls or your voice.
The Pod by Eight Sleep
Price: US$2,295
The age of smart sleep is officially here with Eight Sleep's 'Pod', which will set you back a hefty US$2,295, but promises to give you the best-quality sleep of your life.
The Pod can cool or warm each side of the bed to as low as 12C and as high as 43C, allowing couples to select their preferred conditions without affecting each other.
What's more, the cooling mattress cover automatically adjusts to users' ideal temperature, ensuring they get into bed ready for sleep straight away, before waking you up gently with a vibration and thermal alarm.
Price: From US$299.99
The Meta Quest 2 is widely seen as a big upgrade on its predecessor, with a sharper display, better motion tracking and more powerful processor.
What's more, the design is super-slick and the headset itself is easy to adjust.
Users really will feel completely immersed in their favourite virtual worlds and, at US$365, they'll also be getting a better deal compared to VR rivals.
Fans don't have long to wait until they get more details on the Meta Quest 3, which is being revealed at Meta Connect 2023 this week.
DJI Mavic 3 Pro
Price: From US$2,199
When it comes to high-end drones, look no further than the DJI Mavic 3 Pro.
The Mavic 3 Pro's triple-camera system ushers in a new era of camera drones by housing three sensors and lenses with different focal lengths.
With a Hasselblad camera and dual tele cameras, this incredible piece of tech unlocks new shooting perspectives, allowing you to capture fascinating scenery, explore photographic storytelling and even make cinematic masterpieces.
Four models are available from the DJI's online store, ranging from US$2,199 to US$4,799.
Kodak Luma 75 Portable Pocket Projector
Price: US$189.99
Allowing you to carry a world of entertainment in your pocket, the Kodak Luma 75 is a true game-changer.
Featuring DLP technology, one-touch controls and near-universal device compatibility, the Luma 75 plays HD videos up to 1080p on a 16:9 screen expanding all the way up to 100 inches.
Needless to say, you'll be getting stunning clarity and brightness while gaming or watching movies, with a play time of up to 2 hours on battery power.
Apple Watch Ultra 2
Price: US$799
The newly-released Ultra 2 is Apple's most rugged and capable watch to date.
It offers all the features users love about the Ultra, powered by Apple's most powerful watch chip yet, the S9 SiP.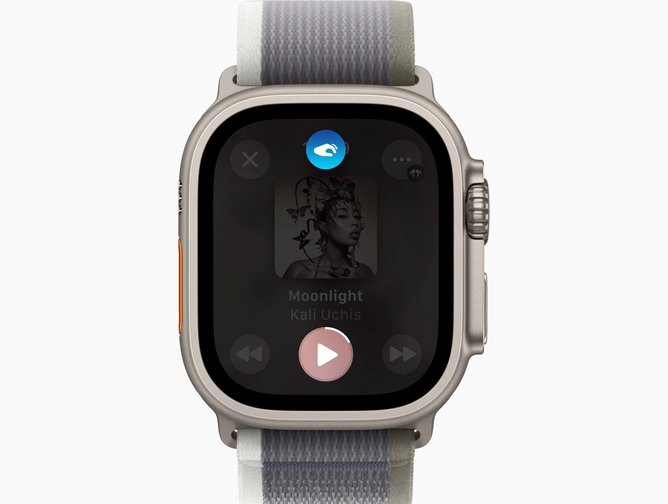 The newly-released Apple Watch Ultra 2. Picture: Apple
Also worth mentioning is the magical new double-tap gesture, Apple's brightest display ever, expanded altitude range, on-device Siri, Precision Finding for iPhone and advanced capabilities for water adventures.
You'll also be doing your bit for the environment by choosing a case and strap combination that's carbon neutral.
SteelSeries Arctis Nova Pro Wireless
Price: US$329
Without a doubt one of the best gaming headsets on the market, the SteelSeries Arctis Nova Pro Wireless is on another level when it comes to comfort, sound and versatility.
Different versions are available for PlayStation & PC or Xbox & PC, but, whichever you buy, you can benefit from multi-system connect allowing you to switch between devices.
The Nova Pro Acoustic System and active noise cancellation make for a truly high-end gaming experience.
Ember Mug 2
Price: US$129.95
Designed for use at home or in the office, the Ember Mug 2 does so much more than simply keep your drinks hot.
This smart mug allows coffee lovers to set an exact drinking temperature for their brew, preventing it from getting too hot or too cold. This can be done for up to 90 minutes with the 300ml mug or 80 minutes with the 400ml version.
Ember is also a connected device, meaning you can use a dedicated app to set your temperature and receive notifications when that temperature is reached.
Eufy S330 Video Doorbell
Price: US$229
With the Eufy S330 Video Doorbell, you're getting twice the bang for your buck in the form of dual-camera technology for enhanced detection of both people and packages.
Offering 2K resolution, the image quality is also great, leaving you in little doubt as to who's knocking at your door.
Installation couldn't be easier and another big advantage is that the battery life can last up to six months. Plus, unlike other products, there's no need to pay a monthly fee.
Ecovacs Deebot X1 Omni
Price: $1,549.99
The Ecovacs Deebot X1 Omni has been out for a while now and remains one the best robot vacuum/mop hybrids that money can buy.
It's also one of the most expensive, but it's very much a case of 'you get what you pay for'.
The X1 Omni is powered by the industry's most advanced technologies when it comes to obstacle avoidance, navigation and mapping, while a natural voice control command with YIKO Voice Assistant offers the user a unique, immersive experience.
******
For more business insights, check out the latest edition of Business Chief US and Canada and be sure to follow us on LinkedIn and Twitter.
You may also be interested in the Business Chief EMEA website.
Please check out our upcoming event – Procurement & Supply Chain LIVE in London on September 26-27.
BizClik is a global provider of B2B digital media platforms that cover executive communities for CEOs, CFOs and CMOs, as well as leaders in Sustainability, Procurement & Supply Chain, Technology & AI, Cyber, FinTech & InsurTech. We also cover industries including Manufacturing, Mining, Energy, EV, Construction, Healthcare and Food & Drink.
BizClik, based in London, Dubai and New York, offers services such as content creation, advertising and sponsorship solutions, webinars and events.