Top 10 fintech companies in North America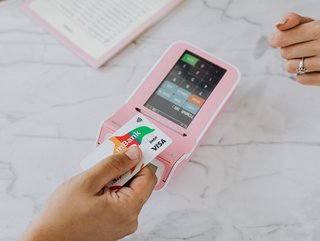 Visa is one of the top fintech companies in North America
Business Chief takes a look at the top 10 fintech companies in North America, a list which includes household names such as Visa and JPMorgan Chase & Co
It's safe to say fintech is one the fastest-growing industries as companies across the globe harness the power of technology to improve their financial services.
Here, Business Chief takes a look at the top 10 fintech companies in North America.

1. Visa
Visa can be considered nothing less than a world leader in digital payments, facilitating transactions between consumers, merchants, financial institutions and government entities across more than 200 countries and territories.
The US heavyweight maintains that its purpose is to "uplift everyone, everywhere by being the best way to pay and be paid".
Visa also works alongside a wide range of fintechs, from digital banks to fintech enablers, and runs a 'Fintech Fast Track' programme designed to help fintech and crypto companies bring new payments solutions to market.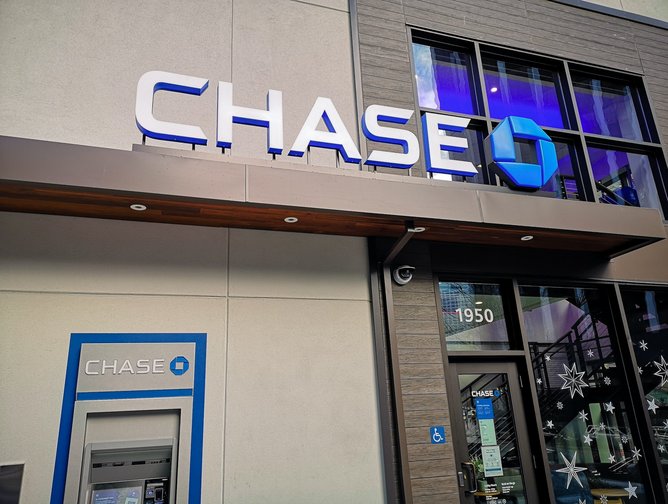 The Chase bank chain is part of JPMorgan Chase & Co
2. JPMorgan Chase & Co
JPMorgan Chase & Co's history can be traced back more than 200 years to 1799, although JPMorgan Chase in its current form was founded in 2000 as a result of the merger of J.P. Morgan and Company and Chase Manhattan Corporation.
J. P. Morgan remains the name used for asset management and investment banking services, while Chase is the consumer banking division with almost 5,000 branches. Today, the overall business employs around 290,000 people.
With assets totalling US$3.67tn, the bank is the fifth-biggest bank in the world and the largest in North America.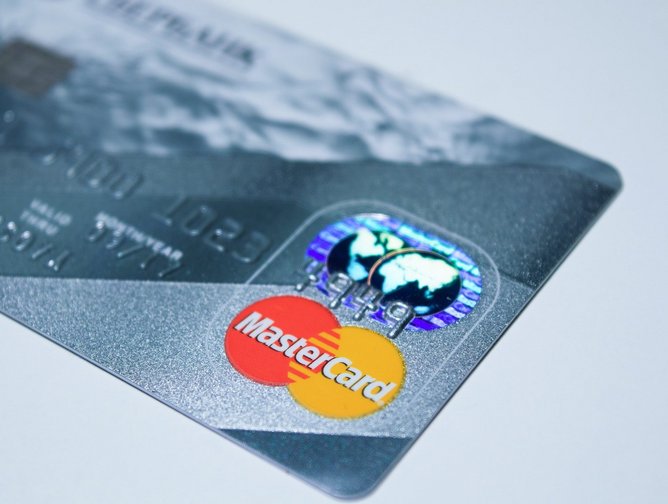 Mastercard is one of the most recognisable names in the fintech world
3. Mastercard
The name Mastercard is pretty much unmistakable when it comes to the payments industry.
This tech giant's mission is to connect and power an inclusive, digital economy by making transactions safe, simple, smart and accessible. Ultimately, Mastercard is helping individuals, financial institutions, governments and businesses realise their greatest potential through its range of innovations and solutions.
What's more, Mastercard's Data & Services function is empowering fintech companies to build new products, launch data-driven operational strategies and grow their target segments and geographies.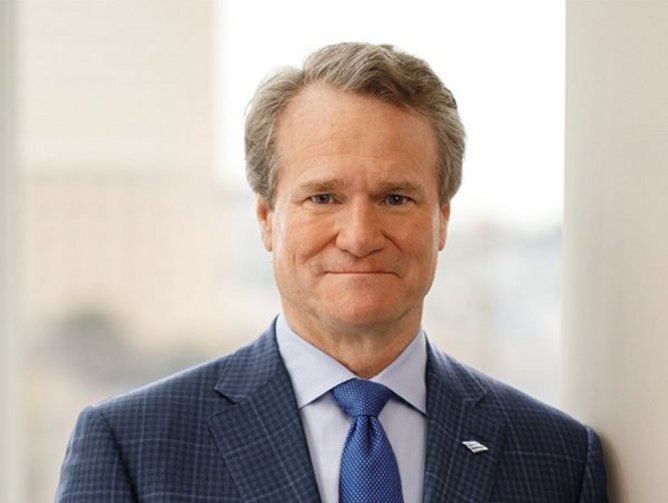 Brian Moynihan, CEO of Bank of America. Picture: Bank of America
4. Bank of America
Bank of America is one of the US' 'big four' financial institutions and one of the largest in the world, serving a wide range of customers from fledgling start-ups to multinational corporations.
With its portfolio of banking, investment, asset management and risk management services, the firm caters for around 56 million consumers and small businesses.
Despite reporting healthy results for the first half of 2023, Bank of America announced in April that it would be cutting 4,000 jobs.
5. Wells Fargo
With a vision to satisfy customers' needs and help them succeed financially, Wells Fargo is a diversified, community-based financial services company with almost US$1.9bn in assets.
The San Francisco-based organisation provides banking, investment and mortgage products and services, as well as consumer and commercial finance, through more than 7,300 locations and online banking.
Wells Fargo is said to serve a staggering one in three households in the US and has additional offices in more than 40 countries.

6. Morgan Stanley
Morgan Stanley provides an extensive range of services to clients such as investment banking, securities, wealth management and investment management.
The company continues to be guided by its five core values: do the right thing; put clients first; lead with exceptional ideas; commit to diversity and inclusion, and give back.
James Gorman, Chairman and CEO of Morgan Stanley, is one of many big-name bosses taking a pay cut in 2023 following a tough year, although he is still on course to receive US$31.5m.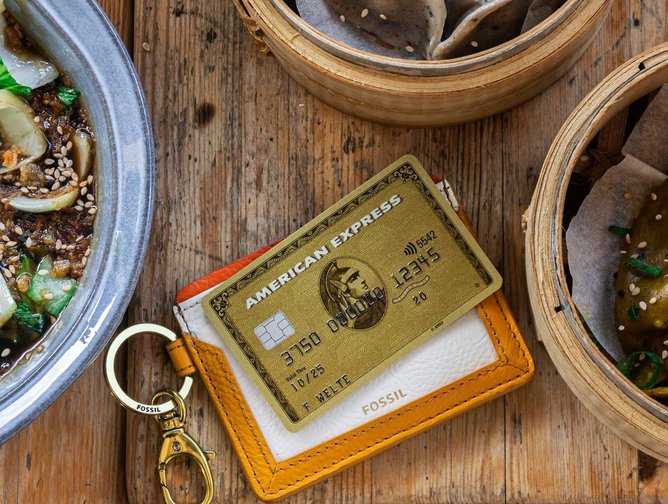 American Express products are used by customers across the globe
7. American Express
American Express is a globally integrated payments company, providing customers with access to products, insights and world-class experiences that enrich lives and build business success.
Over the course of its 170 years, Amex has been able to transform itself into a leader in the fintech sphere, and is continuing to drive innovation.
Last year, the business announced a new Amex/i2c fintech platform offering fellow financial innovators a simple, seamless and secure connection to the American Express network.
8. Intuit
Headquartered in California, Intuit is a business software firm helping customers and communities to overcome their financial challenges.
Through its subsidiary businesses TurboTax, QuickBooks, Credit Karma and Mailchimp, the organisation serves millions of customers worldwide and maintains a belief that everyone should have the opportunity to prosper. That means working tirelessly to find new ways to make good on this belief.
By the end of 2020, Intuit had more than 17,000 employees and 20 offices in nine different countries.
9. Goldman Sachs
After its arch rival, JPMorgan, Goldman Sachs is the second-largest investment bank in the world and remains one of the most recognisable names in business.
Headquartered in Manhattan, New York City, the organisation has further regional hubs across the globe in locations including in London, Warsaw, Hong Kong and Dallas.
Chairman and CEO David Solomon is another leader to be taking a pay cut. This will be slashed by around 29% to US$25m, with an annual base salary of US$2m and variable compensation of US$23m.
10. Citi
Citi takes pride in its mission to serve as a trusted partner by providing financial services that enable growth and economic progress.
Its core activities remain safeguarding assets, lending money, making payments and accessing capital markets on behalf of clients.
Jane Fraser, CEO of Citi, recently spoke about the corporation's intention to capitalise on generative AI, highlighting that it was crucial to be proactive but integrate the emerging technology in a safe and responsible way.
******
For more business insights, check out the latest edition of Business Chief Middle East & Africa and be sure to follow us on LinkedIn and Twitter.
You may also be interested in the Business Chief EMEA website.
Please also check out our upcoming event – Sustainability LIVE in London on September 6-7, 2023.
BizClik is a global provider of B2B digital media platforms that cover executive communities for CEOs, CFOs and CMOs, as well as leaders in Sustainability, Procurement & Supply Chain, Technology & AI, Cyber, FinTech & InsurTech. We also cover industries including Manufacturing, Mining, Energy, EV, Construction, Healthcare and Food & Drink.
BizClik, based in London, Dubai and New York, offers services such as content creation, advertising and sponsorship solutions, webinars and events.