Wipro, KPMG and Citi among latest firms to embrace AI
Thierry Delaporte, CEO and Managing Director at Wipro
Wipro and KPMG have launched billion-dollar-plus AI programmes, while Jane Fraser has been speaking about Citi's intention to capitalise on generative AI
It's been difficult to keep up with the number of major companies announcing major investments in artificial intelligence and, this week, that task became even harder.
Wipro and KPMG are among the latest big-name firms to launch billion-dollar-plus AI programmes, while Jane Fraser, CEO of Citi, has been speaking about the corporation's intention to capitalise on generative AI.
"In the near term, generative AI will drastically improve productivity," wrote Fraser in a LinkedIn post.
"Over the long term, it has the potential to revolutionise all functions across our bank and the industry – changing how we write code, onboard clients, service customers, detect fraud, develop market research and strengthen compliance and controls."

What is Wipro investing in?
Tech leader Wipro has revealed Wipro ai360, which it calls a "comprehensive, AI-first innovation ecosystem" designed to build on the organisation's decade-long investment in AI. The end goal is to integrate AI into every platform, tool and solution that is used internally and offered to clients.
Alongside this, Wipro had committed to investing US$1 billion in advancing AI capabilities over the next three years.
"Artificial Intelligence is a fast-moving field," said Thierry Delaporte, CEO and Managing Director at Wipro.
"Especially with the emergence of generative AI, we expect a fundamental shift up ahead for all industries – new business models, new ways of working and new challenges, too.
"This is exactly why Wipro's ai360 ecosystem places responsible AI operations at the heart of all our AI work. It's meant to empower our talent pool and be ubiquitous across all our operations and processes, as well as our solutioning for clients. We are ready for the AI-driven future."
ai360 will, Wipro says, bring together 30,000 experts in data analytics and AI with its technology and advisory ecosystem. Capabilities across cloud, analytics, AI, design, consulting and engineering will be leveraged to develop new solutions and embed AI into all processes and practices.
Wipro's innovation hub, Lab45, will form part of ai360, providing clients with the necessary resources to accelerate AI adoption.
Further headlines from the announcement include accelerated investment in cutting-edge start-ups through Wipro Ventures, as well as training for all 250,000 Wipro employees on AI fundamentals and responsible use of AI.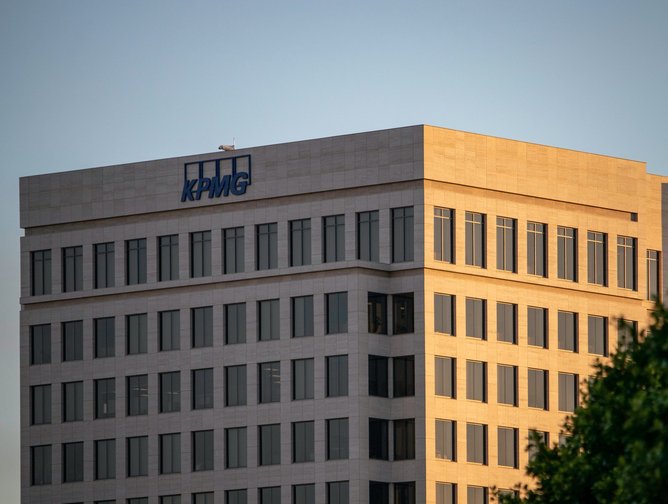 KPMG is investing heavily in AI
KPMG forms landmark partnership with Microsoft
KPMG is the latest consulting giant to unveil a significant investment in AI, which comes in the form of an enhanced partnership with Microsoft.
The Big Four firm and tech heavyweight said the agreement would "reshape professional services" across numerous business-critical areas including development, workforce modernisation and use of AI solutions for clients, industries and society as a whole.
KPMG has made a US$2bn commitment in Microsoft cloud and AI services over the next five years, which it says will help to unlock an incremental growth opportunity totalling more than US$12bn.
Use of Microsoft's cloud and Azure OpenAI Service are set to allow KPMG's workforce to provide faster analysis and spend more time on strategic advice, thus helping clients to keep pace with the rapidly-evolving AI landscape.
Bill Thomas, Global Chairman and CEO of KPMG International, added: "This expansion of our global alliance builds on the combined power of two world-class organisations that share a common set of core values, working together to responsibly use cutting-edge cloud and AI technologies.
"KPMG is embracing the future, and we believe that AI is key to unlocking sustainable growth in a way that will build a better future for our people, our clients and society."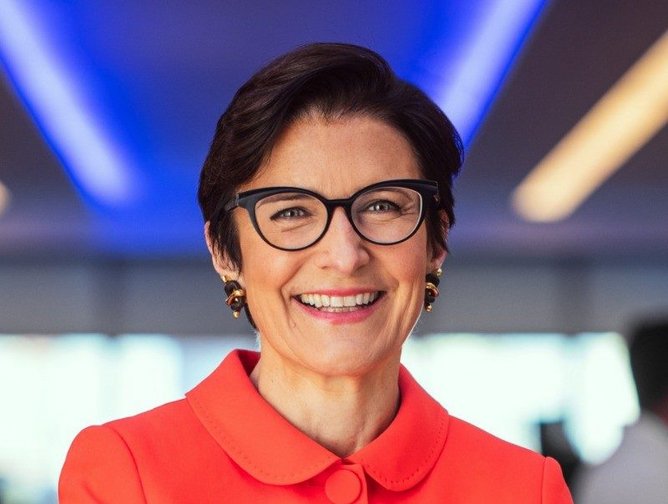 Jane Fraser, CEO of Citi Group
What has Jane Fraser been saying about AI?
In her LinkedIn post, Citi CEO Fraser highlighted that Citi's innovation labs had been working on the kinds of generative models that power ChatGPT for three years.
Fraser outlined a number of principles being followed by the multinational to integrate AI into the business in a safe and responsible way.
She said it was crucial to be proactive, adding: "The space is evolving quickly and we need to be prepared for anything. Some, for example, have surmised that AI personal assistants will be the end of search engines and online retailers as we know it. The impacts on finance will be equally profound."
Addressing concerns relating to AI including ethical issues, Fraser revealed Citi was in constant dialogue with regulators.
"A rich legislative and regulatory landscape is likely to develop, and we intend to remain at the forefront of compliance with these emerging laws," she said. "A focus on safety, though, doesn't need to be at the expense of action."