Top 10 best-selling spirit brands in the world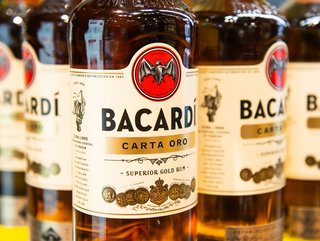 Bacardí is one of the best-selling spirit brands in the world
Business Chief takes a look at the top 10 best-selling spirit brands in the world, ranked by the industry standard nine-litre case sales
Every year, The Spirits Business examines the world's top-selling spirits and brings together relevant data in its Brand Champions report.
While the majority of brands near the list's summit remain the same from year to year, a bold few are gaining momentum and looking to usurp old favourites.
Here, Business Chief takes a look at the top 10 best-selling spirit brands in the world, ranked by the industry standard nine-litre case sales.
1. Jinro
Case sales: 100.9 million
Best known for its Chamisul soju, Jinro remains the best-selling spirit brand in the world, surpassing a staggering 100 million cases in 2022.
Since the company's launch in 1924, Jinro has consistently held its title as the number one soju brand in South Korea and is easily its most famous alcoholic beverage – to the point where it is frequently labelled as the national drink.
Over the years, Chamisul has been advertised by a variety of famous Korean faces, including 'Gangnam Style' singer, Psy.
Jinro also manufactures a variety of other alcoholic beverages, including beer, red wine and whiskey.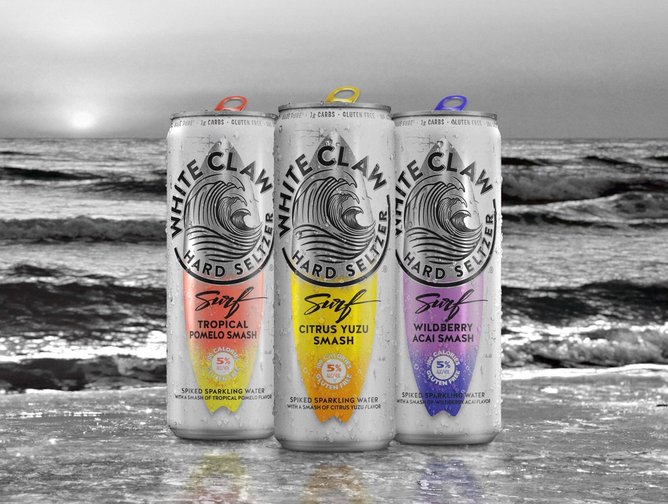 White Claw is the world leader in the 'ready to drink' category of spirits. Picture: White Claw
2. White Claw
Case sales: 59m
A huge gulf exists between the first and second-best-selling spirit brands in terms of case sales, with a difference of 42 million.
However, White Claw is the world leader in the 'ready to drink' (RTD) category, seeing off competition from rivals including High Noon and canned Jack Daniel's & Cola.
While the company posted a dip in sales for the first time in 2022 (down 4.2%), it remains way way ahead of the next-best-selling RTD brand, -196C Strong Zero, which saw its own sales decline by 8.8% last year.
3. McDowell's No.1 Whisky
Case sales: 30.8m
The Spirits Business' annual report shows the Indian whisky market is in a good place.
All but one of the 12 brands to sell more than a million cases in 2022 reported an increase in sales, and Imperial Blue's decline was relatively small at 0.6%.
McDowell's No.1 Whisky was the best seller in India last year and third overall, beating the fast-growing Royal Stag and Officer's Choice to the domestic top spot.
It forms part of United Spirits Limited, a subsidiary of Diageo, and was first launched back in 1968.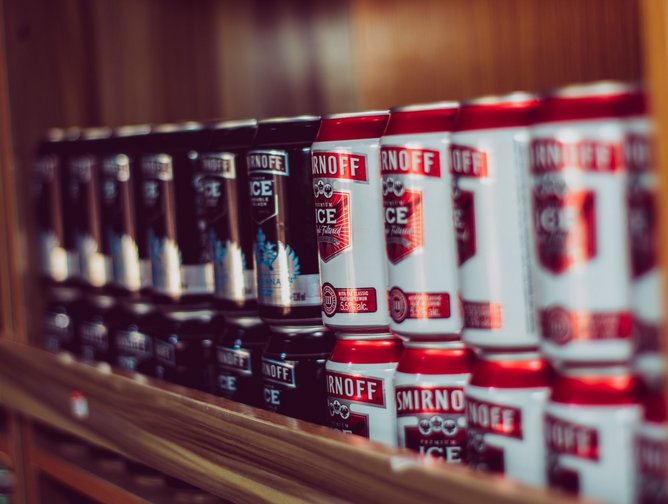 Smirnoff is the world's best-selling vodka
4. Smirnoff
Case sales: 28.1m
It won't come as a surprise to many that Smirnoff is the biggest-selling vodka brand in the world.
The vodka market has experienced slower growth in recent years, according to The Spirits Business, with sales rising by 3% in 2022 compared to 2021, but Smirnoff's sales increased by 6%.
Established way back in 1864, Smirnoff is created using a unique process involving three distillations and ten stages of filtration. Today, the product is made in multiple countries, including the US and Canada, and is enjoyed by millions across the globe.
5. Tanduay
Case sales: 27.4m
At the summit of the rum rankings in terms of sales we find Tanduay, which comes out on top ahead of big names such as Bacardí and Captain Morgan.
The Filipino brand reported a strong 2022, with case sales rising by 16.1% to 27.4m.
Tanduay enjoys a 99% share of the rum market in the Philippines and is seen as a national icon, embodying the country's spirit of honour, tradition, bravery, resilience and dedication.
In recent years, the brand has entered partnerships with NBA teams the Golden State Warriors and Milwaukee Bucks.
6. Royal Stag
Case sales: 27.1m
Thanks to sales growth of 21.2%, Royal Stag rose three places to sixth during the most recent 12-month period.
Using a blend of Indian grain spirits and imported Scotch malts, Royal Stag is billed as the first whisky in India not to use any artificial flavourings.
Since being launched in 1995 and joining the Pernod Ricard group in 2001, the brand has already become iconic and amassed a loyal following.
7. Chum Churum
Case sales: 26m
Chum Churum, the soju made by Lotte Liquor, enjoyed a good year as sales volume increased by more than a third to 26 million, helping it to re-enter the top 10.
It does, of course, remain way off the incredible pace set by soju rival Jinro, but appears to be gaining popularity among lovers of liquor.
Chum Churum is made using alkaline water, which is said to give the beverage a "unique, smooth flavour".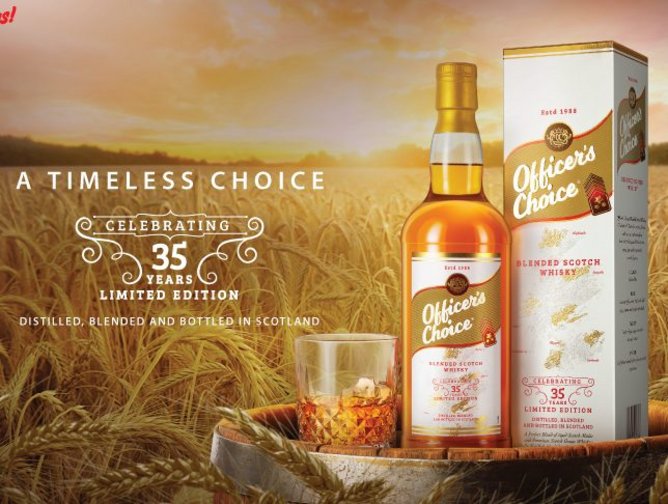 The limited edition Officer's Choice released in 2023. Picture: Officer's Choice
8. Officer's Choice
Case sales: 24.9m
There was healthy sales growth for Officer's Choice in 2022, rising by 7.3% to 24.9m cases.
A smooth, finely balanced malt blend, the third-best-selling Indian whisky is now enjoyed across the globe and is intended to "celebrate the officer of today".
The drink's manufacturer, Allied Blenders & Distillers, recently released a limited edition Officer's Choice Blended Scotch Whisky to mark 35 years since its launch, but there was just a single batch of 12,156 bottles.
9. Bacardí
Case sales: 24.3m
Rum has enjoyed a few years in the limelight and Bacardí has been reaping the rewards, with sales growth up by 10.4% last year.
Founded in Cuba by Spanish businessman Facundo Bacardí Massó back in 1862, the company has stayed in the family for seven generations.
In 1965, just over a hundred years after the organisation was established, Bacardí was relocated to a new headquarters in Hamilton, Bermuda, where it remains to this day.
10. Imperial Blue
Case sales: 24m
Another Indian whisky entrant in the top 10, Imperial Blue followed up double-digit growth in 2021 with a slight decline last year.
However, it remains one of the world's best-selling whiskies, with its "superior" blend of Indian grain spirits and imported Scotch malts.
Imperial Blue was acquired by Pernod Ricard in 2002 and has gone on to become the group's largest brand by volume.