Top 10 sportswear brands in the world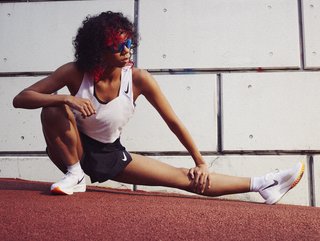 Nike is perhaps the best known sportswear brands in the world. Picture: Nike
Adidas, Under Armour and Nike are just some of the companies to feature as Business Chief takes a look at the top 10 sportswear brands in the world
While sportswear companies may not reach the dizzy heights of energy and technology giants when it comes to revenue, they represent some of the most recognisable brands in the world.
These organisations remain at the heart of our favourite sports and are continuing to appeal to new customers thanks to multi-million dollar collaborations with celebrities like Rihanna and, most famously, Michael Jordan.
Here, Business Chief takes a look at the top 10 sportswear brands in the world, ranked by their revenue in 2022.

1. Nike
Revenue: US$46.71 billion
Walk down an average street in pretty much any corner of the world and it's usually only a matter of time before you spot that famous Nike Swoosh.
This American behemoth reported revenue in excess of US$45bn last year, more than double that of its closest competitor, demonstrating its frightening dominance of the market.
Nike has all the important bases covered, setting new trends, producing the hottest new footwear and manufacturing jerseys for the biggest sports teams in the world.
Marketing, including the well-known 'Just Do It' advertising slogan, has played a big part in its success, as have partnerships with a host of sporting icons. Without Air Jordans, who knows whether Nike would have become the global superpower it is today.

2. Adidas
Revenue: US$24.56bn
There remains a pretty huge gulf between Nike and Adidas in terms of revenue, but the latter retains its title as the biggest sportswear brands in Europe.
Adi and Rudolf Dassler had initially joined forces to create Dassler Brothers Shoe Factory in 1924 but, with their relationship increasingly under strain, they went their separate ways in the late-1940s to form Adidas and Ruda respectively.
To this day, the headquarters of both Adidas and Puma remain in the relatively small Bavarian town of Herzogenaurach, where the Dassler duo grew up and formed their companies.
Adidas is currently generating hundreds of millions of dollars by selling its remaining inventory of Kanye West's Yeezy trainers, having ended its collaboration with the controversial rapper.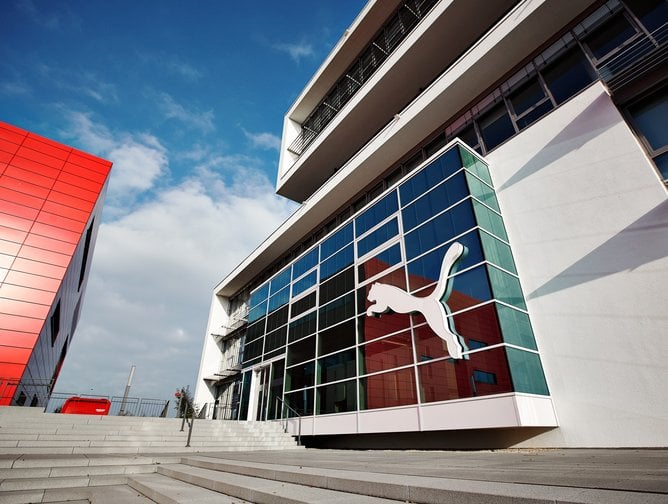 Puma's headquarters in Bavaria, Germany. Picture: Puma
3. Puma
Revenue: US$7.48bn
Ruda's name was changed to Puma just a few months after being formed by Rudolf Dassler.
Despite bringing in significantly less revenue than Adidas last year, the organisation has enjoyed something of a resurgence in recent years and remains a sportswear heavyweight.
Puma is this year celebrating its 75th anniversary and has pledged to "celebrate its milestones in sports, culture and innovation with a series of events", elaborating on its 'Forever Faster' mantra.
Neymar, Usain Bolt and Lewis Hamilton are among its most notable sponsored athletes, while footballing legends Pelé and Diego Maradona famously wore Puma boots. Away from sport, Rihanna has worked with the brand as a women's creative director and global ambassador.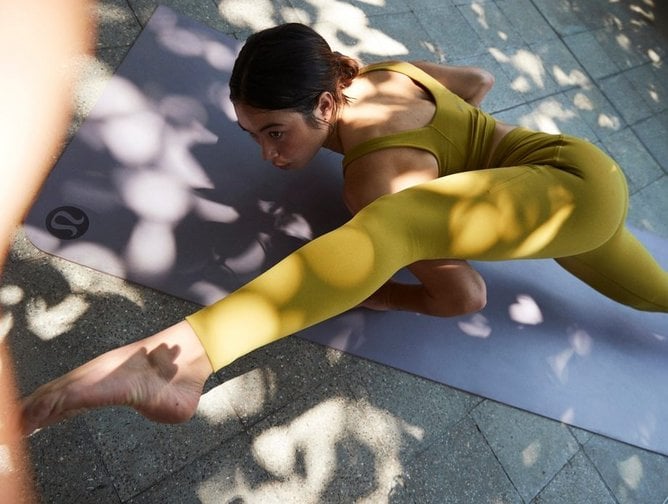 Lululemon is best known for its yoga wear. Picture: Lululemon
4. Lululemon
Revenue: US$7.06bn
With revenue surpassing US$7bn, Lululemon is the highest Canadian entrant in the top 10.
Lululemon Athletica was launched in 1998 as a retailer of yoga wear – leggings in particular – and continues to specialise in this area. However, it has expanded over the years to a wide range of athletic apparel including running shoes and personal care products.
Lululemon prides itself on "setting the bar" in technical fabrics and functional designs, working with yogis and athletes in a bid to constantly improve.

5. Under Armour
Revenue: US$5.68bn
Under Armour was founded back in 1996 by Kevin Plank, who was fresh out playing football at the University of Maryland.
As the name suggests, Plank's original idea was to create moisture-soaking underlayers to be worn beneath sports jerseys and shorts. The idea soon took off and was soon being replicated by more established brands.
Today, Under Armour is producing apparel and accessories for a wide variety of sports including basketball, boxing and golf.
Plank stepped down from his role as CEO in 2019.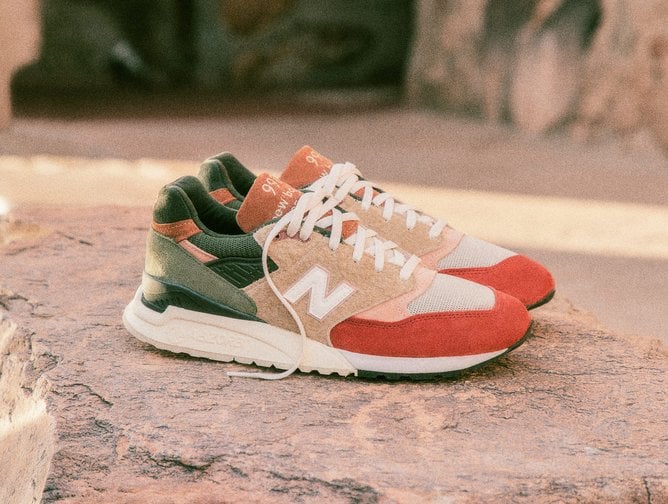 New Balance is best known for its footwear. Picture: New Balance
6. New Balance
Revenue: US$4.5bn
Known predominantly for its footwear, New Balance is the sixth-biggest sportswear brand in the world based on revenue.
Shoes made by New Balance tend to be some of the best on the market when it comes to quality and durability. The organisation promises "unparalleled focus on craftsmanship" and the ongoing popularity of its products suggests they are worth the hype.
Having started out in 1906 as a one-man operation, New Balance now employs around 8,000 people across the globe.

7. Columbia
Revenue: US$3.42bn
Columbia Sportswear is best known for its range of high-quality outdoor clothing and has grown over the last 80 years to become one of the biggest names in this arena.
Together with its family of subsidiary brands Sorel, prAna and Mountain Hardwear, the organisation now employs around 10,000 people and sells products in more than 100 nations.
Despite traditionally being aimed at customers seeking outdoor escapades and adventures, Columbia's practical products have become more fashionable and increasingly appeal to a mainstream audience.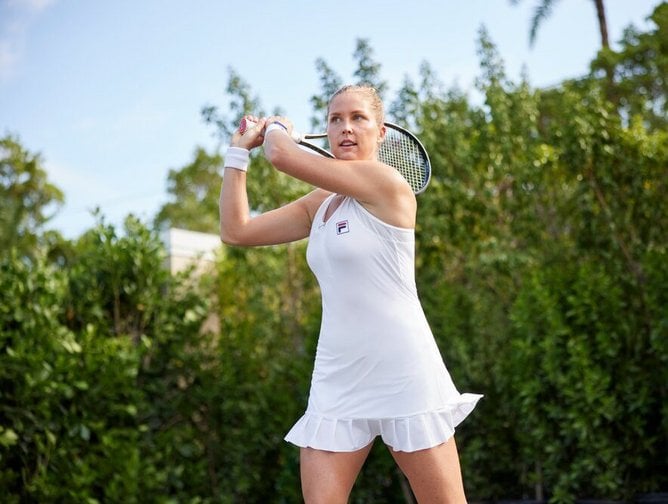 Fila is known for its tennis attire. Picture: Fila
8. Fila
Revenue: US$3.25bn
Fila is another company to have enjoyed a resurgence in recent years, taking advantage of its retro appeal.
Originally founded in Italy, the Fila brand was acquired by Fila Korea in 2007 and is now based in the South Korean capital of Seoul.
Through its daring designs, Fila was responsible for the historic introduction of colour to tennis courts in 1973 and has always taken pride in creating bold and breathtaking products.

9. Asics
Revenue: US$2.82bn
Asics, headquartered in Kobe, Japan, is the top-ranking sportswear label based outside of North America and has almost 2,000 stores worldwide.
The company was originally called Onitsuka Tiger after its founder, Kihachiro Onitsuka, who strongly believed sport had the power to lift spirits, project positivity and propel whole communities forward.
It was renamed as Asics, which stands for 'Anima Sana In Corpore Sano' or 'Sound Mind in a Sound Body', an ethos which remains central to its activities.

10. Reebok
Revenue: US$2.3bn
Yet another big name in American sportswear, Reebok was actually founded in the North of England in the late-1950s and used to feature the Union Jack flag in its logo.
In 2005, the company was acquired by Adidas which opted to retain the Reebok brand name due to its historic reputation, before later selling it to the US-based Authentic Brands Group.
The Reebok Classic remains one of the most popular and recognisable shoes across all brands.
******
For more business insights, check out the latest edition of Business Chief Middle East & Africa and be sure to follow us on LinkedIn and Twitter.
You may also be interested in the Business Chief EMEA website.
Please also check out our upcoming event – Sustainability LIVE in London on September 6-7, 2023.
BizClik is a global provider of B2B digital media platforms that cover executive communities for CEOs, CFOs and CMOs, as well as leaders in Sustainability, Procurement & Supply Chain, Technology & AI, Cyber, FinTech & InsurTech. We also cover industries including Manufacturing, Mining, Energy, EV, Construction, Healthcare and Food & Drink.
BizClik, based in London, Dubai and New York, offers services such as content creation, advertising and sponsorship solutions, webinars and events.