Top 10 sustainable companies in the US and Canada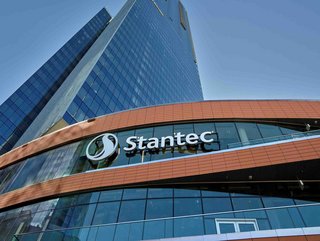 Stantec Tower in Edmonton, Canada. Picture: Stantec
Business Chief takes a look at the trailblazing companies in the US and Canada which are going the extra mile to run more sustainable operations
Businesses across the globe are becoming increasingly conscious of the impact their activities are having on the environment around them.
Gone are the days when companies could simply appear responsible by setting a host of climate-related goals they intended to meet in the future.
Modern-day customers and stakeholders alike want to see meaningful results – and will hold decision makers to account.
However, many firms are showing unwavering commitment to the cause, going the extra mile to reduce their carbon footprint. If every organisation had a similar attitude to these sustainability leaders, together they could really make a difference.
10: Tesla
Headquarters: Austin, US
CEO: Elon Musk
Number of employees: 128,000
Known primarily for its electric vehicle offering, Tesla is also on a mission to build a world powered by solar energy, running on batteries. In a bid to achieve this, the car maker produces and installs infinitely scalable clean energy generation and storage products that help customers further decrease their environmental impact.
Tesla has made its name for attempting to accomplish what others deem possible and continues to expand, opening more factories and increasing output.
9. IBM
Headquarters: Armonk, New York, US
CEO: Arvind Krishna
Number of employees: 290,000
One of IBM's biggest aspirations is to make a positive impact on the world through its business ethics, as well as on the communities in which clients and employees work and live.
In 2022, the company acquired Envizi to accelerate its sustainability agenda and build on growing investments in AI-powered software, helping organisations to create more sustainable operations and supply chains.
IBM strives to reach carbon neutrality by 2030 but, before then, wants to divert 90% of non-hazardous waste from landfill and incineration by 2025.
8. Apple
Headquarters: Apple
CEO: Tim Cook
Number of employees: 164,000
As one of the world's biggest companies, Apple is under pressure to be run in a more sustainable fashion, but is not shying away from its commitments. With Tim Cook at the helm, it has pledged carbon neutrality by 2030 and wants to eventually make every product using clean energy.
There also exists a desire from Apple to use more recycled materials and lower its carbon footprint in the process, That's why the organisation is sourcing more recycled content than ever before.
7. Autodesk
Headquarters: San Francisco, US
CEO: Andrew Anagnost
Number of employees: 15,000
Autodesk is on a mission to change how the world is designed through its technology, which spans architecture, engineering, construction, product design, manufacturing, media and entertainment.
Headquartered in the San Francisco Bay Area, the company continues to empower a wide variety of innovators in their bid to solve challenges big and small. From a sustainability perspective, Autodesk's aim is to create technology that improves energy efficiency and material productivity, while encouraging its own employees to make a positive impact.
6. Microsoft
Headquarters:
CEO: Satya Nadella
Number of employees: 221,000
Operating in almost 200 countries, Microsoft's belief is that technology can and should be a force for good, and that meaningful innovation contributes to a brighter future.
By 2030, the tech heavyweight aims to be carbon negative; by 2050, the headline pledge is that all historical emissions produced since the business was founded in 1975 will have been removed. Another 2030 target set by Microsoft is to replenish more water than it uses and produce zero waste across its direct waste footprint.
5. Amazon
Headquarters: Seattle, US
CEO: Andy Jassy
Number of employees: 1,500,000
A company that needs little introduction, Amazon prides itself on four key principles: customer obsession rather than competitor focus; passion for invention; commitment to operational excellence; and long-term thinking.
Despite its size, the technology and retail giant retains the spirit and heart of a smaller firm, and is also known for embracing change. Amazon is the world's largest corporate purchaser of renewable energy and wants to power operations with 100% renewable energy by 2025.
Headquarters: Portland, US
CEO: Tamara Lundgren
Number of employees: 3,000
Schnitzer is a global leader in the collection, processing and sale of steel, the world's most recycled product. Over the past 117 years, the company has continued to grow from strength to strength through a combination of organic investments and acquisitions, providing it with state-of-the-art processing, manufacturing and information technologies.
Today, Schnitzer operates 95 recycling facilities, including seven deep water ports, which enable efficient delivery of processed scrap metals to steel mills and foundries around the world.
Headquarters: Pittsburgh, US
CEO: Ronald Keating
Number of employees: 3,500
Evoqua Water Technologies is nothing less than a global leader in helping communities and customers to protect and improve the world's most fundamental natural resource: water. With more than a century of innovation behind it, Evoqua's treatment systems ensure uninterrupted quality and quantity of water, enable regulatory and environmental compliance, increase efficiency through reuse, and prepare customers for next-generation demands.
The firm's portfolio of brands, advanced technologies and solutions is crucial in helping global cities provide and discharge clean water.
2. Brookfield Renewable Partners
Headquarters: Toronto, Canada
CEO: Connor Teskey
Number of employees: 1,200
With US$52 billion of power assets under management, Brookfield Renewable is one of the world's largest owners, operators and developers of renewable power. While headquartered in Toronto, Canada, the company's portfolio of hydropower, wind, solar and storage assets extends across North America, South America, Europe and Asia. In total, this represents more than 19,000 megawatts in installed capacity and a development pipeline of 18,000 megawatts.
Brookfield Renewable leverages more than 120 years worth of operating experience and innovation to drive value, delivering renewable solutions that accelerate the world towards a more sustainable, low-carbon future. In addition to the clean energy it produces, Brookfield is constantly looking to make positive social and environmental impacts in the communities in which it operates. This includes taking part in discussions to advance ESG awareness across private and public markets, and enhancing ESG reporting and protocols in line with evolving best practices.
1. Stantec
Headquarters: Edmonton, Canada
CEO: Gord Johnston
Number of employees: 26,000
Based in 400 locations across six continents, Stantec provides a wide range of services including architecture, interior design, engineering, surveying and project management – from initial concept through to planning, design and construction. This involves collaborating across disciplines and industries to bring ambitious projects to life.
Headquartered in the Canadian city of Edmonton, Stantec's indisputable expertise, combined with a strong desire to advance the quality of life in global communities, have allowed the business to go anywhere in pursuit of meeting client needs in creative ways. To fulfil its promise of designing with community in mind, Stantec recognises that it must consider climate change in its project work.
The firm's focus, therefore, is to enable clients to see their projects through a climate lens and actually act on their findings. Regardless of their level of climate action maturity, Stantec is helping others to temper, adapt and achieve their goals.