Top 10 luxury hotels in North America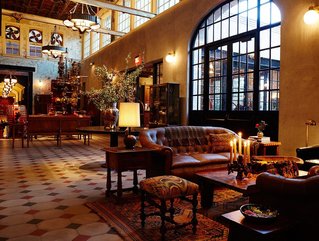 Hotel Emma in San Antonio is based in an old brewhouse. Picture: Hotel Emma
Business Chief takes a look at the top 10 luxury hotels across North America, based in cities including New York, Toronto and Los Angeles
North America is packed almost to the brim with some of the most incredible hotels in the world, offering stunning views, exquisite dining experiences and impeccable service.
Here, Business Chief takes a look at the top 10 luxury hotels across North America.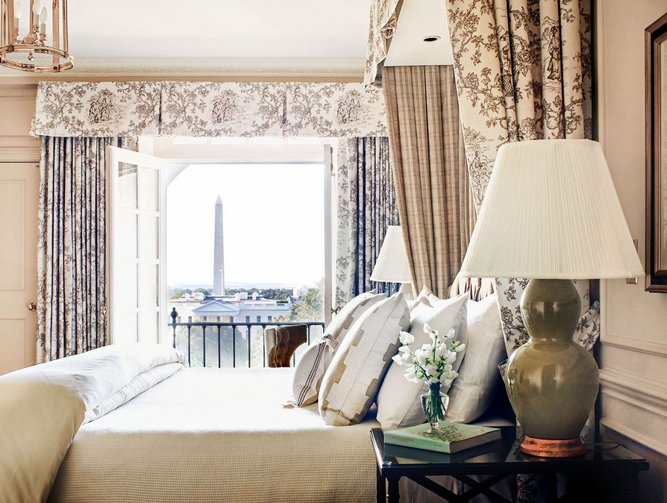 The Hay-Adams in Washington, DC, offers stunning views of the city. Picture: The Hay-Adams
The Hay-Adams, Washington, DC
Described by travellers as a "beautiful hotel" that "exudes old-world charm and sophistication", The Hay-Adams sits in a superb location – right across the street from The White House.
The hotel was once part of the White House grounds and has, over the years, played host to numerous Presidents as well as iconic historical figures including Amelia Earhart.
Guest rooms offer some amazing views of Lafayette Square and Washington Monument, while Off The Record has been lauded as one of the world's best hotel bars.
Pendry Manhattan West, New York City
Slightly lesser-known in comparison to some of New York City's bigger names, Pendry Manhattan West is clearly doing something right having amassed a five-star rating from reviewers on Tripadvisor.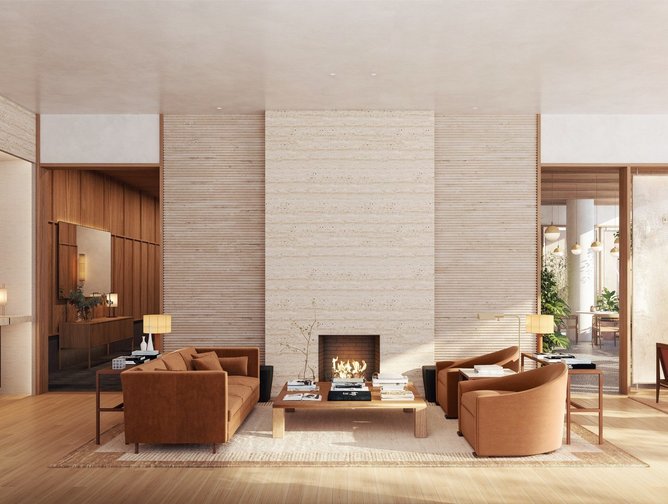 The lobby at Pendry Manhattan West in New York City. Picture: Pendry Hotels
This West 33rd Street paradise simply exudes class, with stunning interiors that incorporate a California-inspired take on progressive luxury, and an intimate lobby bar combining the essence of old New York with modern grandeur.
That's without mentioning Chez Zou cocktail lounge, where guests are told to "expect the unexpected" with creative, curated cocktails that riff on the classics.
Hotel Emma, San Antonio
Located in the Pearl district, the city's newest historic neighbourhood and a foodie paradise, the 146-room Hotel Emma is housed in an iconic, 19th-century brewhouse right by the San Antonio River.
Much of the original building has been thoughtfully retained, with a lobby featuring oversized brewery machinery and pipes, as well as light fixtures made from beer bottling equipment.
In the guestrooms you'll find locally-sourced art, custom-made Guayabera robes and claw-foot bathtubs, while many of the suites have terraces.
Hotel Emma is also home to Supper, an American eatery offering straightforward yet creative dishes and craft cocktails.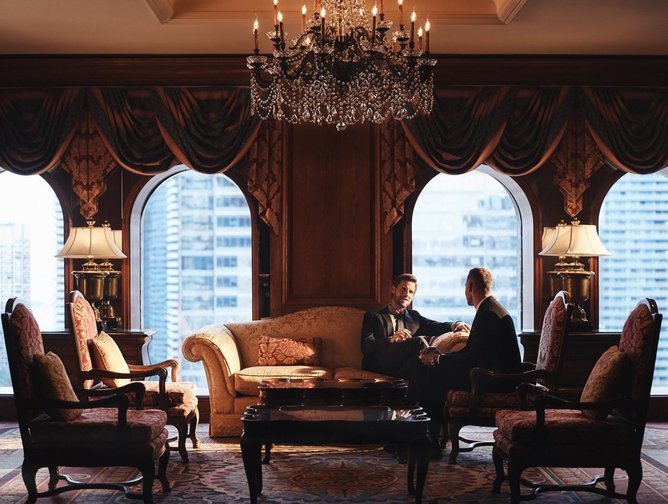 The Fairmont Royal York in Toronto. Picture: Fairmont Royal York
Fairmont Royal York, Toronto
The Fairmont Royal York is right in the heart of Toronto's Financial District, near the iconic CN Tower and Rogers Stadium.
This historic hotel was built in 1929 and, despite recently undergoing a significant refurbishment, has managed to retain its endearing charm.
It's no surprise that members of the British Royal Family have been happy enough to stay there in recent years. There's even a childcare service on offer.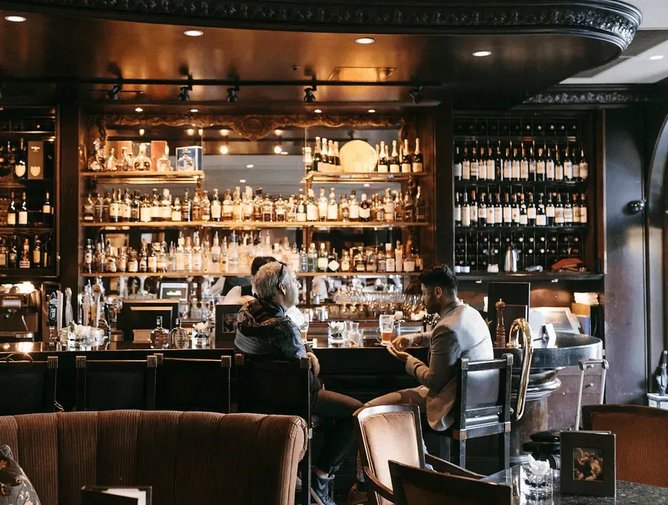 The bar at Wedgewood Hotel & Spa in Vancouver. Picture: Wedgewood Hotel & Spa
Wedgewood Hotel & Spa, Vancouver
Situated in the heart of downtown Vancouver, guests can expect comfort and luxury in equal measure during a stay at the Wedgewood Hotel & Spa.
The Wedgewood was founded by Eleni Skalbania, who was born on the Greek island of Santorini, raised in Athens and moved to Canada in the 1950s.
Desperate to realise her dream of opening her own independent, boutique property, Skalbania bought the former Mayfair Apartment Hotel in 1984 and the rest, as they say, is history.
Today, the Wedgewood is co-owned and run by her daughters, Elpie Marinakis and Marousa Dumaresq.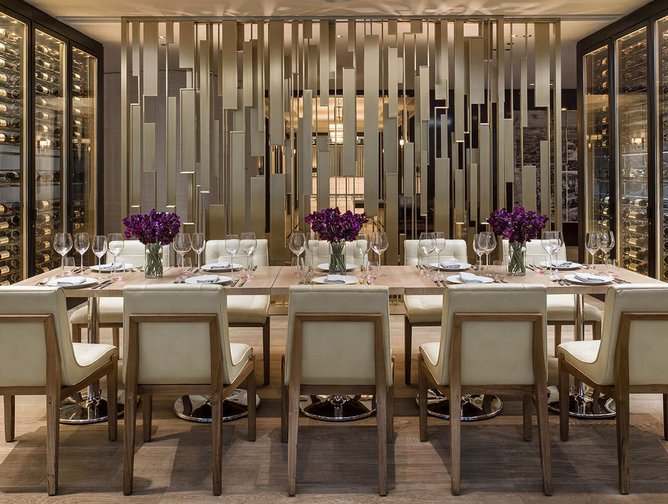 Guests can dine at Travelle at The Langham. Picture: Travelle
The Langham, Chicago
With 268 guest rooms and 48 suites designed for the discerning traveller, The Langham is housed in a downton skyscraper designed by renowned architect Mies van der Rohe and, as a result, offers majestic views of the cityscape, Chicago River and Lake Michigan.
Food-wise, one can enjoy contemporary, seasonal American cuisine at Travelle, or indulge in a delightful Langham Afternoon Tea in the stunning Pavilion lounge.
Anyone looking to unwind can head to The Langham's award-winning wellness retreat, Chuan Spa, and choose from a range of treatments inspired by traditional Chinese medicine.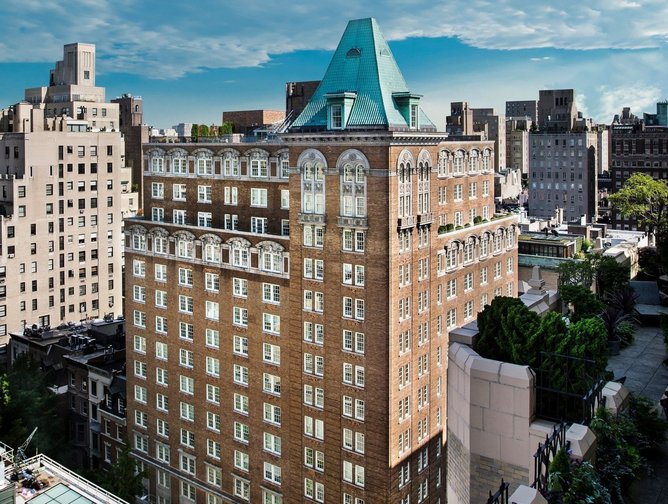 The Mark Hotel in New York City. Picture: PRNewsfoto/The Mark Hotel
The Mark Hotel, New York City
The Mark bills itself as New York City's "most boldly lavish" hotel.
You only have to look at the website's rolling strapline, which consists of one-line reviews from some of the most esteemed publications in business and travel writing, to gauge its reputation.
With interior design by French visionary Jacques Grange, each room marries high-visual style with uncluttered comfort. Grange collaborated with Parisian antiquaire, Pierre Passebon, to commission a range of art, furniture and lighting fixtures which were specially crafted for The Mark.

Fairmont Century Plaza, Los Angeles
Fairmont Century Plaza is consistently ranked as one of the best hotels in Los Angeles and, since opening in 1966, has hosted countless famous faces. We're talking Presidents, musical legends and stars of the stage and screen.
This 400-room luxury hotel has everything a distinguished guest could ask for, blending its remarkable history with modern touches. Generously-sized suites offer gorgeous marble bathrooms and plenty of natural light streaming in through floor-to-ceiling windows.
Make sure to visit the spa and select from an extensive menu of high-end services, spanning massages, facials and body treatments focused on renewal and detoxification.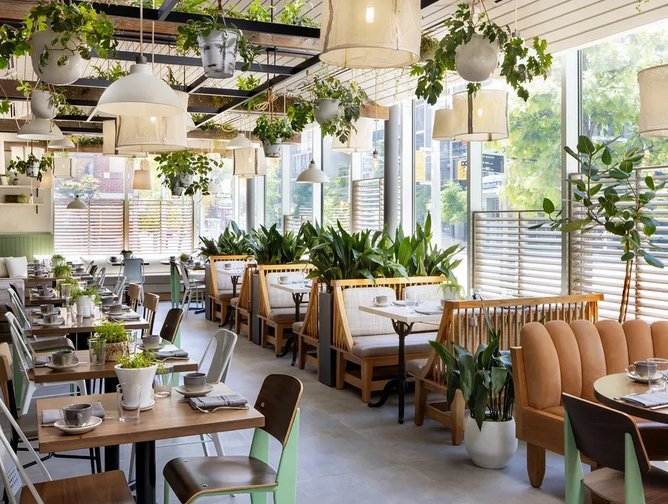 1 Hotel Toronto bills itself as a "sustainable urban retreat". Picture: 1 Hotel Toronto
1 Hotel Toronto
Inspired by Toronto's diverse natural environment, 1 Hotel Toronto bills itself as a "sustainable urban retreat".
We're talking farm-to-fork produce, a ban on single-use plastics, zero-waste operations in the kitchen and furniture made from fallen trees around the city.
All this plus a stunning rooftop pool and bar, offering sweeping views of the Toronto skyline, and wellness experiences "designed to nurture mind, body and soul".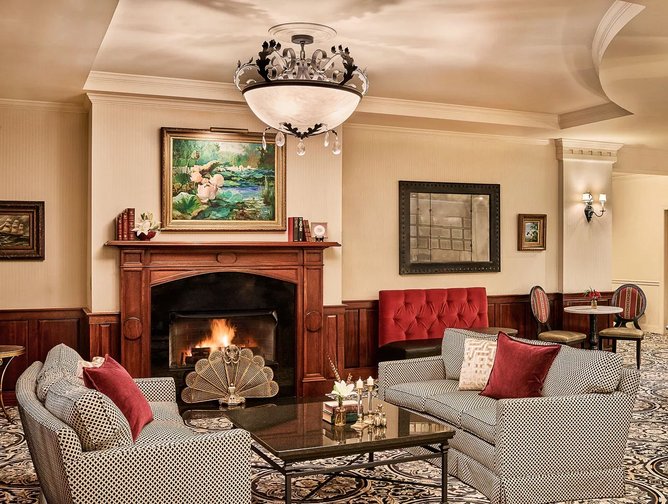 The lobby at the French Quarter Inn, Charleston. Picture: French Quarter Inn
French Quarter Inn, Charleston
From the moment they enter the cosy lobby with its plush sofas, elegant fireplace and cut flowers, guests know they've chosen the right place in the French Quarter Inn.
Tucked just off Market Street in downtown Charleston, this intimate boutique hotel has a singular calling: to make you feel at home, starting with a welcoming flute of Champagne.
Exquisitely-designed rooms provide a taste of the quarter's genteel past, while modern touches like spacious Italian marble bathrooms and cutting-edge technology will make visitors feel right at home.