Hema Gokal: leading the Salesforce women's equality strategy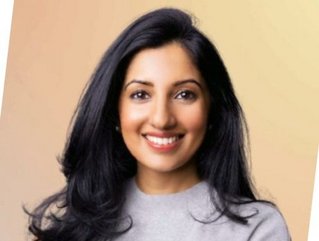 Hema Gokal, Director of Global Women's Equality Strategy at Salesforce
Always passionate about giving women a seat at the table, Hema Gokal is now spearheading Salesforce's innovative new global female equality strategy
Hema Gokal came to a realisation many years ago – that she wanted to work in spaces that gave all women a powerful voice and a seat at the table.
"At a young age, my parents divorced, and I witnessed all the hardships and struggles my mother faced due to outdated regulations and social, cultural, racial, and economic prejudice against women," the Singapore-based executive tells Business Chief.
It was a formative experience that has influenced the way Hema has worked ever since – from the three years she spent at UN Women leading fundraising and partnerships to support programs and policies and the Equal Pay campaign, to her most recent role spearheading the Lean In programs at the Sheryl Sandberg & David Goldberg Foundation across the APAC, Middle East and Africa regions.
"These programs created peer circles for women to give mentorship, sharpen their skills, and be unapologetically ambitious," says Hema. "We also advocated for better public policies and a more equitable workplace through Equal Pay Day campaigns, an annual Women in the Workplace study, and a Mentor Her initiative.
It is in her latest role, however, as Director of Global Women's Equality Strategy at Salesforce (a first of its kind role for the tech giant) – where Hema feels she can really make a significant impact.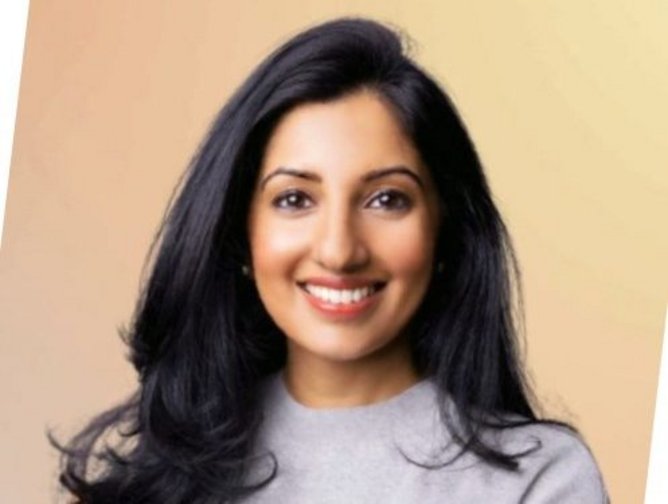 Hema Gokal has experience at UN Women spearheading the Lean In programs at the Sheryl Sandberg & David Goldberg Foundation across the APAC, Middle East and Africa regions
Salesforce – a vision to become the most inclusive workplace
Charged with doubling down on women's representation across Salesforce's nearly 80,000-strong global workforce, Hema says what excites her most about this unique role is being able "to help remove barriers for women in the workplace".
Hema tells Business Chief that she was drawn to Salesforce because of its commitment to equality and to creating inclusive and diverse spaces.
"Equality is a part of who we are at Salesforce, it's embedded across our business and is reflected in the decisions and actions we take as a company."
Hema acknowledges that the past few years have been hard on women in many ways. Women often bear the brunt of responsibilities at home. Women leaders are switching roles at higher rates than ever, and men significantly outnumber women at the manager level, she says.
"To create an environment where women and non-binary employees can thrive, Salesforce is focusing on key initiatives and dedicated resources that target specific challenges like equal pay, gender affirming care, robust leave for parents, and access to critical healthcare.
One of the most powerful examples of how Salesforce approaches gender equality is its ongoing commitment to pay fairness and equal pay, she says.
"In 2015, we were one of the first companies to evaluate whether there were any gaps in pay among our global workforce. Today, we audit equal pay on a yearly basis and adjust any gaps we find."
Salesforce's vision is to become the most inclusive workplace, one that reflects society and the communities in which it operates.
"In such a male-dominated industry, it's important that women are not only well represented, but that they are empowered to have a voice in the room. That's when we start to see culture change."
Last year, Salesforce introduced a multi-year global gender goal to reach 40% women-identifying and non-binary employees globally by the end of 2026. This commitment builds on the multi-year representation goals the tech company set in 2020, "and allows us to think not only about how we will continue to drive current gender diversity among our employees worldwide, but also into the future".
And while Hema says Salesforce has taken tremendous strides toward equality, there is always more work to be done.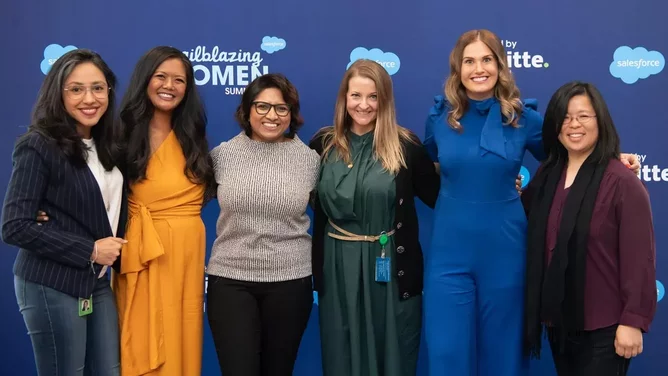 Salesforce's employee resource group for women — at the 2022 Trailblazing Women Summit / Credit: Chloe Jackman/Office of Equality
Employee retention and experience programs
To increase representation, Hema is looking beyond just hiring practices, to really focus on the employee experience and specifically the introduction of new retention and experience programs that are tailored appropriately for each region where Salesforce operates.
This is something Hema feels strongly and passionately about.
"I've worked in large and small organisations, and I've seen first-hand how equality cannot be a one-size-fits-all model. Because everyone has varying access to resources and privileges, tailored equality initiatives allow companies to deliver more meaningful impact.
"We also have an opportunity to look at equality through a more global lens and create more locally relevant solutions… so we can better support our employees and meet them where they are".
Hema points to intersectional experience as a critical area for accelerating progress on equality.
Why intersectionality matters
"We want to create spaces where people can bring their whole selves to work and that means recognising that intersectionality through their identity, race, class, sexual orientation all play a factor in their lived experiences."
This involves listening to the intersectional experiences that women-identifying employees are having at Salesforce, and then introducing new programs that build inclusive and meaningful experiences.
"We listen deeply to our employees, breaking down systems within the company that don't serve them, and redesigning those systems to be more inclusive, equal, and fair. Then we layer on programs that ensure employees have opportunities for mentorship, access, development, and growth."
Hema points to Warmline, as an example of a program that was created based on feedback received from some of Salesforce's Black women employees. "The Warmline is our employee advocacy program for women of all races and ethnicities, as well as Black, Indigenous, Latinx, and LGBTQ+ employees, that connects employees with advocates who help them navigate career moments, issues of belonging, and courageous conversations."
By doubling down on key initiatives that focus on intersectionality, like the Black Women Experience and the Hispanic and Latinx Employee Experience, Salesforce is empowering greater connection among these underrepresented groups through networking, development, and career growth opportunities.
"Our work has to be global to create a workplace that truly reflects the communities around us," she says, pointing out that the experiences of women in India and Latin America, for example, look a lot different than in the U.S.
Even within the U.S., Black and Latinx women have a different experience in the workplace than some of their peers. "That's why we're making key investments in our global team and strategies to ensure we're listening and being intentional."