Twenty companies appointing first-ever female CEOs in 2023
Stephanie Linnartz is the first female CEO of 27-year-old athletic apparel brand Under Armour
Twitter, Diageo, BT, Qantas, JD.com, Walmart, Naver, Suntory among the leading companies making history in 2023 with the appointment of a first female CEO
When it comes to women rising to the top job, 2023 has been a good year.
At the start of the year, the Fortune 500 hit a milestone – for the first time in history, women ran more than 10% of the businesses on the list of America's largest public companies.
Flash forward five months, and women are now running 10.4% of the Fortune 500 – even better.
Globally, the picture isn't quite as rosy, but it is on the up – with women CEOs now running a record-high percentage (5.8%) of listed firms – according to Fortune's recently-released Global 500 list.
From X to JD.com, Qantas to Vodafone, Naver to Under Armour, we celebrate 20 companies that have appointed women CEOs so far this year – and for the first time.
1
CEO
Arguably the most high-profile female CEO appointment this year, Linda Yaccarino took the helm of Twitter (recently rebranded to X) from Elon Musk in June.
The 60-year-old New Yorker is an experienced executive, widely respected in advertising circles, who has been instrumental in steering NBCUniversal into the tech era. Not only did she transform the entertainment giant's ad sales business she drove industry-wide debates about data gaps as audiences migrated online.

A mother of two, Yaccarino has certainly been busy since taking the top job. Under her leadership, Twitter has re-branded to X, in line with Musk's vision for the app, removed the blocking feature, and pulled big-name brands like Coca-Cola and Visa back to the app advertising fold.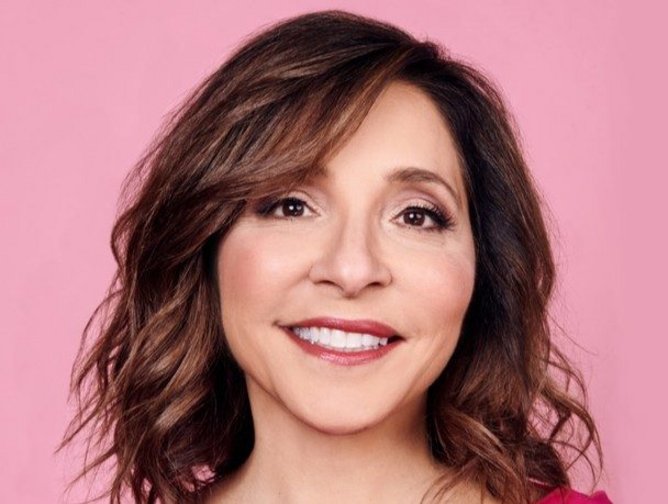 Linda Yaccarino took the reins of X (formerly Twitter) from Elon Musk in June in
2
CEO
June marked a significant milestone in Diageo history when Debra Crew became the company's first-ever female chief and the ninth female CEO on the FTSE 100.
While Crew's appointment as the beverage giant's first female CEO is anything but ordinary, her route to the top has been fairly standard, having most recently served as COO for the group, and prior to that, President of Diageo's North America operations – the company's largest market.
Having also held executive positions at some of the world's leading consumer goods groups, from Nestle to Kraft Heinz, Mars to PepsiCo, Crew seems well-placed to take on the role at what is a challenging time for the Johnnie Walker-maker.
The FTSE 100 firm is working to further establish its presence in the US and position itself in the high-end category – with recent acquisitions including George Clooney's Casamigos tequila. Premium-plus brands comprised 63% of reported net sales in the year ending 30 June 2023, a 7% increase on the year before.
Whether she will be able to follow in her predecessor Sir Ivan Menezes' footsteps – and further expand Diageo's portfolio with big-name acquisitions – is yet to be seen.
Joining Diageo in 2019 as a board member, Crew was appointed President of North America for the drinks' giant the following year and then in 2022, took the global COO role.
3
Incoming CEO
Appointed CEO of BT in July, Allison Kirkby will become the telecom provider's first female chief when she takes the reins February next year – and with it, take the number of female CEOs in the FTSE 100 back to 10.
Like Debra Crew at Diageo, Kirkby first served as a board member for the company proving her worth and value hands-on prior to taking the top job.
As chief executive of Swedish telecoms company Telia, Allison has been a non-executive director at BT for the last four years and has played a key role in signing off BT's strategy – to create a leaner business. This means cutting as many as 55,000 jobs.
Beginning her career as a chartered management accountant in 1990 with drinks company Guinness, Kirkby then spent the next two decades at Procter & Gamble before entering the telecoms industry with Virgin Media. She has since led Swedish telecoms company Tele2 and Danish telecoms firm TDC.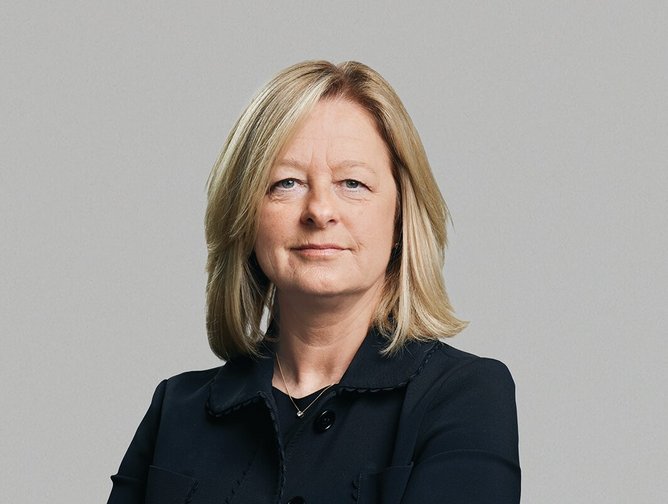 Allison Kirkby will become BT's first female chief when she takes over in February 2024
4
Sandy Ran Xu
CEO
It's been just three months since Sandy Ran Xu took the top job at Chinese e-commerce giant JD.com, moving up from her previous role as finance chief since 2020.
This makes her not only the first female CEO at JD.com, one of China's largest online retailers, but one of the first few women to lead a top tech company in the country.
In this new role, Xu Lei faces the tough challenge of revitalising the company at a time when the retail sector is struggling.
According to JD.com Chairman and founder Richard Liu, who stepped down in 2022, Xu Lei proved herself as CFO – where she significantly "demonstrated profound insights about our business and strategic development".
A seasoned auditor, Xu joined the Beijing-headquartered firm in 2018, overseeing group finance, accounting and tax functions as well as serving as CFO of JD Retail.
Prior to Nasdaq-listed JD.com, she spent nearly two decades at PwC in China and the US, where, as an audit partner, she focused on the TMT industry and US capital markets.
5
CEO
With the appointment in May of Michelle MacKay as CEO of Chicago-based property agency Cushman & Wakefield, MacKay becomes not only the first woman to head Cushman, but the first and only woman ever to hold a chief executive title with a global property agency.
Described by executive chairman Brett White as holding an "impressive track record of creating substantial value for shareholders and clients", 56-year-old MacKay most recently served as President and COO of the company.
MacKay's transition into the top job followed what was a tough first quarter for the Fortune 500 firm, with a company net loss of US$76.4 million.
With a real estate career spanning 30 years, MacKay joined Cushman in 2018 from NYSE-listed REIT iStar, where she served for more than 15 year, including as EVP for investments and head of capital markets. She has also worked with JP Morgan Chase and UBS in New York.
6
CEO
Stepping into the chief executive role of Naver earlier this year, Choi Soo-yeon, 40, became the youngest-ever leader and first-ever female CEO of the South Korean tech giant.
She is also just one of a very small percentage of female chief executives in the country – with just 5.2% of executive positions at publicly listed companies in South Korea held by women.
Choi's nearly two decade-long rise to the top of the tech world has not taken a traditional route, however.
Choi first joined Naver in 2005 as a PR and marketing intern, before returning to law school, after which she worked as an international lawyer at leading law firm Yulchon, where she specialised in M&A, capital markets and corporate governance.
In 2019, Choi returned to Naver as head of global business support, spearheading the firm's global expansion, and just three years later was tapped for the top job.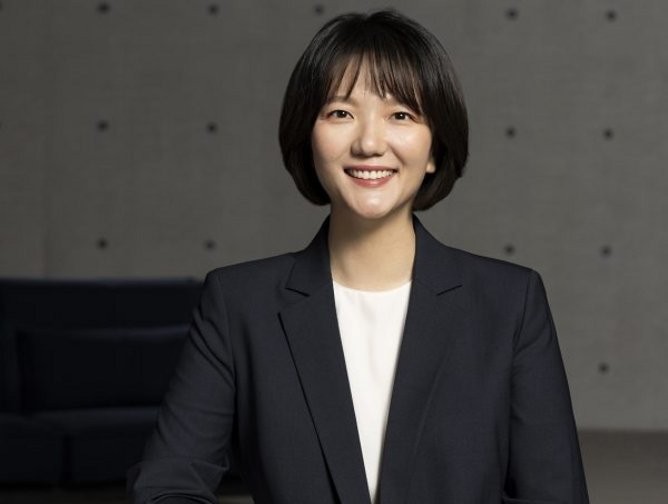 Choi Soo-yeon, 40, is both the first female and youngest CEO of South Korea's Naver
7
CEO
When Robyn Grew takes the helm of the world's largest publicly listed hedge fund Man Group on September 1, 2023, she will become the first female CEO in the company's 250-hear history.
This appointment makes the 54-year-old British national one of the most powerful women in fund management. She has relocated from New York to London for the role.
Grew, who is currently President of the firm, has spent 14 years with the US$145 billion hedge fund – and has been instrumental in the group's transformation from a disparate group of siloed businesses to a big-tech-driven investment manager.
Having held executive positions in compliance, trading, legal and operations across the London-listed firm, Grew has helped to improve the firm's compliance, simplified the company's regulatory capital requirements and laid the foundations for bigger investment in product innovation. She also spearheaded the diversity programme.
Prior to Man Group, she held senior compliance roles at Lehman Brothers, Barclays Capital and ICE Futures Europe.
8
Incoming CEO
Australia's flagship carrier Qantas Airways made history in May when it announced Vanessa Hudson as its new CEO – making her the first woman to lead the century-old airline.
Her appointment also makes her one of the few female executives leading a major company in Australia.
Selected for the top job from 40 short-listed candidates, Hudson was perhaps a shoe-in for the top job having served as market-facing CFO since October 2019 – and as finance chief returned the airline to profit in July-December 2022, for the first time in three years following the pandemic.
Credited with having a deep understanding of Qantas business, Hudson has been with the airline for nearly three decades and has held several senior roles there, both onshore and offshore, including chief customer officer, and SVP for the Americas and New Zealand.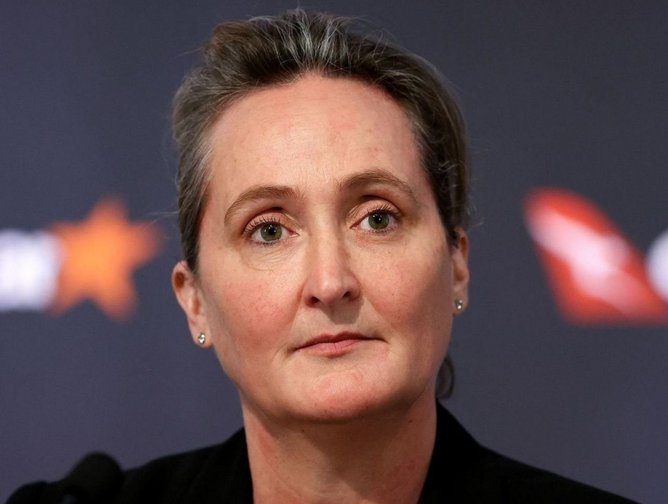 Vanessa Hudson will become Qantas' first female CEO in December
9
CEO
When McKinsey alum Leah Weckert joined Coles as chief executive in May this year, she made history – becoming the first woman to hold the top job at the 109-year-old Australian supermarket chain.
Weckert, who has served on the company's executive leadership team since 2018, joins 18 other female CEOs in Australia's ASX300 Index.
Following six and a half years at McKinsey and a stint in a global strategy role at Fosters, Weckert joined Coles in late 2011, where she has held numerous senior roles – driving strategy, building trust with stakeholders and growing long-term shareholder value.
As well as leading the retailer's commercial and express division, she has also served as CFO of the Australian retail giant and people and culture director.
10
CEO
Appointed CEO at Suntory Beverage & Food in April, Makiko Ono became the first female CEO to lead Japan's biggest soft-drinks maker, and the first woman chief executive of a listed Japanese company with market cap of more than 1 trillion Yen (US$12.26 billion).
Shattering the glass ceiling is nothing new for Makiko, who was the first female leader at Suntory to be stationed overseas, where she was the push behind Suntory's acquisition of major European brands (Lucozade, Schweppes and Ribena). She also led the firm's Orangina business in France.
Makiko has spent her entire 40-year career at Suntory, and has held increasingly senior roles – from Chief Sustainability Officer to COO to Global CHRO.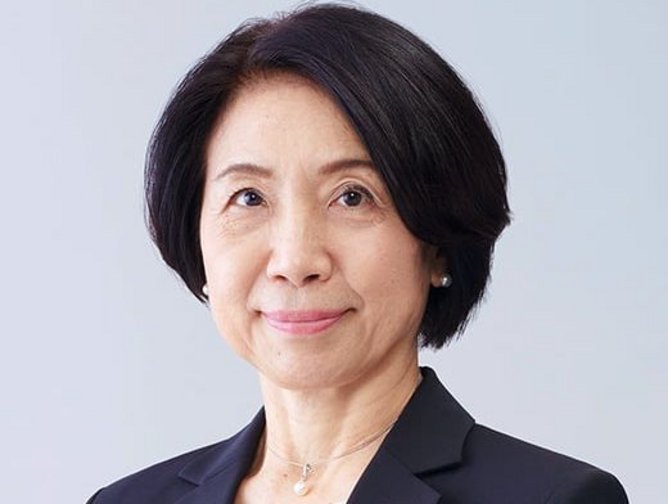 The first female to lead Japan's biggest soft drinks-maker, Suntory
11
CEO
While Margherita Della Valle took on the temporary chief executive role in December last year, she was made permanent CEO in April 2023 – making her the first-ever permanent female CEO.
Her appointment follows a five-year stint as the company's finance chief and an almost three-decade-long career at Vodafone in the UK and Italy. She also continues in the role of CFO pending a new recruit.
Delle Valle, who has a master's degree in economics from Bocconi University in Italy, has worked in marketing, operational, commercial and financial positions at the telecoms company.
She is tasked with steering the telecoms group through its turnaround.
12
Choi Yeon-hyte
CEO
Just six months into the top job at Korea Gas (KOGAS), and Choi Yeon-hye has already established three task forces – in organisation, personnel and business.
This comes as the corporation, which has grown to become the world's largest LNG importer, faces unprecedented headwinds, including an unstable LNG supply thanks to the recent energy crisis and a sharp increase in debt ratio.
As the 18th term president of the corporation, Choi is expected to bring about sweeping change.
A former professor at Korea National University of Transportation, Choi joined KOGAS from Korea Railroad Corporation.
She has had a long and illustrious career in the railway industry, including as VP of KORAIL and the President of the Korea National Railroad College, and has been actively engaged in the policy development and management of Korean railways.
13
CEO, President
Following a 25-year career at Marriott International, Stephanie Linnartz joined Under Armour as CEO earlier in 2023 – making her the first female chief of the 27-year-old athletic apparel brand.
From short-list of 60 candidates, Linnartz was chosen for her digital skills and success in leading Marriott's multibillion-dollar digital transformation.
With her new role, she is on a mission to empower the women around her, she recently told Footwear News in an interview.
Linnartz, who joined Marriott in 1997 as a financial analyst, rose through the ranks to President.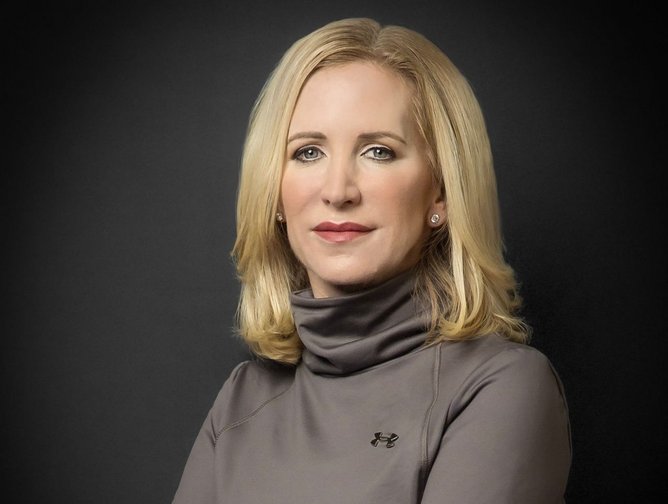 Stephanie Linnartz joined Under Armour from Marriott International
14
Governor, CEO
Turkey's first female central bank chief, Hafize Gaye Erkan took the helm of the country's central bank in June.
Just one of only around a dozen women currently serving as central bank governors around the world, Hafize is widely regarded as a respected figure in the financial industry and was named in Crain's Notable Women in Banking & Finance list.
The 43-year-old joined Goldman Sachs in 2005 as an associate and was named a managing director in 2011 before moving to First Republic Bank, where she eventually took over as co-CEO in 2021.
She also sits on the board of Marsh McLennan.
15
CEO
The Bermuda Tourism Authority has a new CEO. And for the first time, not only is the new chief executive a native of Bermuda, but also a woman – marking the first time Bermuda Tourism Authority has been led by a female chief executive.
Tracy, who joined the organisation in January 2020 and worked for nine months as interim CEO before being finalised, has built a leadership team and restored the credibility of the BTA, a spokesperson said upon her appointment.
A human resources veteran, Tracy Berkeley held senior executive roles in HR before moving to hospitality and the Rosewood Bermuda.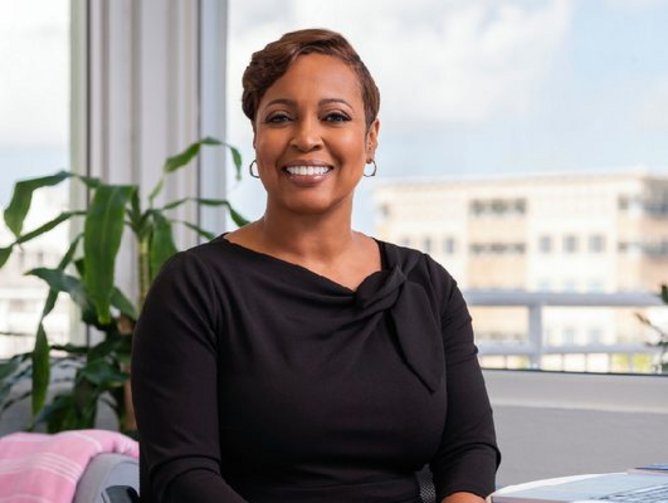 Tracy Berkeley is Bermuda Tourism Authority's first female CEO
16
Incoming CEO
France's first smart-cost long-haul airline French Bee makes history this month with the appointment of its first-ever female CEO.
Christine Ourmieres-Widener will be responsible for the steering the seven-year-old leisure airline into a new era of global growth and will take the reins in October.
This isn't the first time she's broken the glass ceiling though – she was the first woman to lead Air France-KLM in the US in 2009 and became the first female CEO of a licensed airline when she was appointed CEO and COO of Cityjet in Ireland in 2010.
With an international career spanning 35 years in aviation, travel and technology, Ourmieres-Widener has an impressive track record in optimising performance and driving growth in the European airline sector. She has held executive roles at Air France and also spent several years at top travel tech company Amadeus and as Global Sales Director at American Express Global Business Travel.
She is also a passionate advocate for women in aviation.
17
Incoming CEO
Welsh Rugby Union
In appointing Abi Tierney as its new CEO, Welsh Rugby Union has made history. As well as a first for the organisation, Wales becomes only the second nation globally to have a female chief executive leading its rugby union.
With the appointment of Tierney to the top job, the goal now is to ensure that at least 40% of the board going forward comprises women.
Known for being an inclusive leader, Tierney has a track record in positively shaping organisational culture while also delivering commercial value in both the private and public sectors. She will join the Welsh Rugby Union by the end of 2023 from the UK Home Office where she is currently Director General for Passports, Visas and Asylum.
Prior to joining the civil service, she was business development director at Serco, where she held a number of operational roles including regional director and chief executive of Suffolk Community Services. She also served as a director at University Hospitals of Leicester and Aberdeen City Council and as marketing leader for IBM's Global Services Business.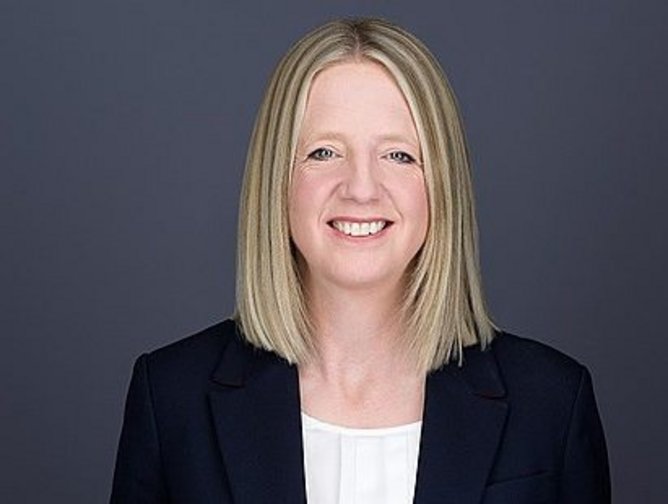 Abi Tierney has made history as the Welsh Rugby Union's first female CEO
18
Dr. Jo-Elle Mogerman
CEO
Philadelphia Zoo, US
The oldest zoo in the US, Philadelphia Zoo, recently named Dr. Jo-Elle Mogerman as president and CEO – making her the zoo's 15th president and the first-ever female chief in the zoo's 164-year history.
Set to take up her new position on October 30, Mogerman joins from Missouri's Saint Louis Zoo WildCare Park, where she has acted as director since 2019 – leading and planning the US$230m development of the destination.
Not only considered a strategic leader and visionary, but also a dedicated conservationist, Mogerman has extensive animal attraction experience, having spent 14 years in leadership roles at Brookfield Zoo, and serving as VP of Learning and Community at the Shedd Aquarium.
19
CEO
As well as being the first female leader of Wesdome Gold Mines, Anthea Bath is a very rare example of a female CEO leading a Canadian mining company.
With a wealth of experience spanning two decades in the global mining industry, Bath has carved a niche for herself in the operational and business sides of the sector – with experience spanning strategy, marketing, business development and supply chain management.
She most recently served as COO at Ero Copper, where she was responsible for four mines, and was instrumental in taking Ero from a junior mining company to a US$2 billion global mining powerhouse.
Bath's journey in mining began with Anglo American Platinum, where she was head of market development and developed multiple new product innovations. She also held chief executive roles at Mitochondria Energy and Pentaquark Energy.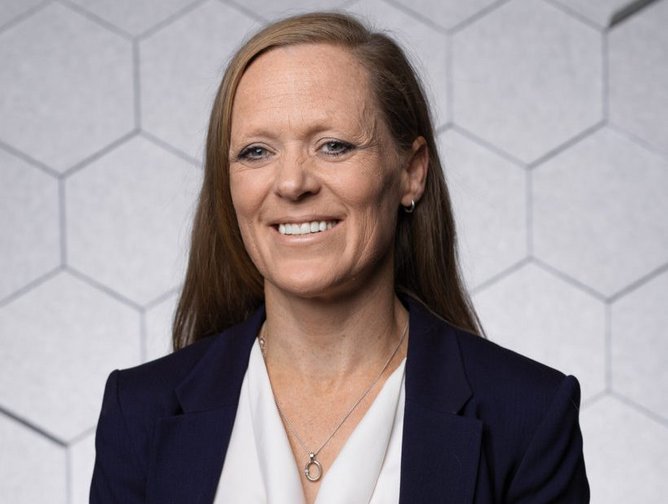 Anthea Bath is a rare example of a female CEO leading a Canadian mining company
20
Incoming CEO
ACIAR, Australia
This month saw Professor Wendy Umberger take up her role as the CEO at ACIAR – the seventh chief executive and the first woman to lead the Australia Government's specialist agricultural research agency.
In this role, she is directly responsible to the Minister for Foreign Affairs
With a career spanning 20 years of leadership experience in sustainable agriculture, Umberger most recently served as President of Australia's Policy Advisory Council. For nine years, she founded and led the Centre for Global Food and Resources at the University of Adelaide, engaging policymakers and industry to make positive changes in agriculture and food.
An expert in agricultural economics, development and food policy, she has worked on food system issues across the Indo-Pacific region and led interdisciplinary value chain research projects in Asia, Australia, North America, the Pacific Islands and South Africa.