Six of the best restaurants to eat at in Austin, Texas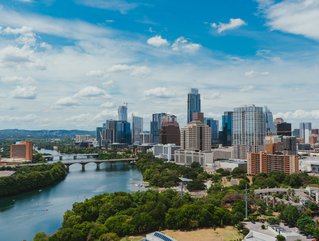 The view across Austin, Texas
This Texan city is best known for its smoked brisket and taco joints, but there truly is something to please everyone's appetite in Austin
Austin is one of the most exciting cities in the US when it comes to doing business, especially for those operating in technology circles.
But all hard-working businesspeople need somewhere to host important meetings or simply refuel after a long day.
While this Texan city is best known for its smoked brisket and taco joints, there truly is something to please everyone's appetite.
Here are six of the very best places to eat in Austin.
Garrison
Located in downtown Austin on Red River Street, it's hard to believe this upmarket grill house was once considered a hidden gem.
Now, Garrison finds itself on the must-visit list of almost every visitor and Austinite.
Executive Chef Jakub Czyszczon adopts an open kitchen concept with Texas Post Oak flame-grilled entrees, drawing inspiration from local, seasonal produce.
Four stars from Forbes and Four-Diamond certification from AAA are just a couple of the accolades Garrison has achieved in recent years.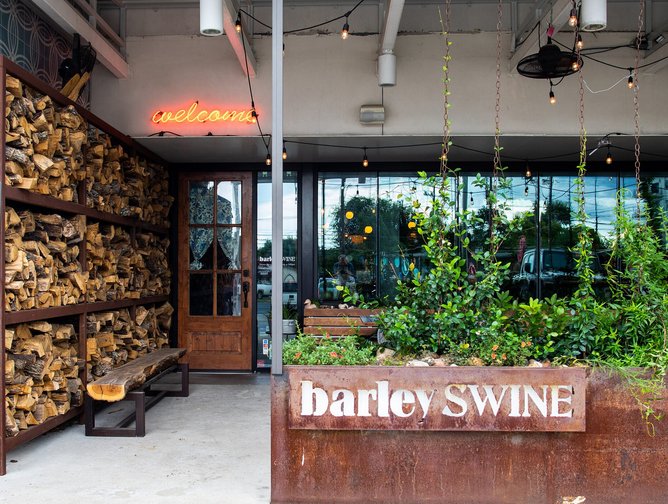 Barley Swine prides itself on using seasonal, local produce. Picture: Barley Swine
Barley Swine
Barley Swine prides itself on using the very best local ingredients, meaning the menu varies significantly depending on when you dine.
Led by Executive Chef Bryce Gilmore, the restaurant is dedicated to supporting farmers and ranchers by "utilising the fruits of their labour in every dish".
Barley Swine is also working closely with ZeroFoodprint, a non-profit organisation which helps restaurants and diners reduce their carbon footprint.
If you're looking for more of an experience, try and multi-course chef's tasting menu.
Otoko
If there's one thing that stands Otoko out from the rest, it's exclusivity.
With just 12 tables and a ticketing system, you've no chance of booking last-minute at this high-end Japanese restaurant, based at South Congress Hotel.
Lucky diners can enjoy a multi-course omakase experience, which blends Tokyo-style sushi and Kyoto-style kaiseki into a unique tasting menu.
Tickets are released on the first of each month on a rolling three-month basis, so be quick and plan ahead.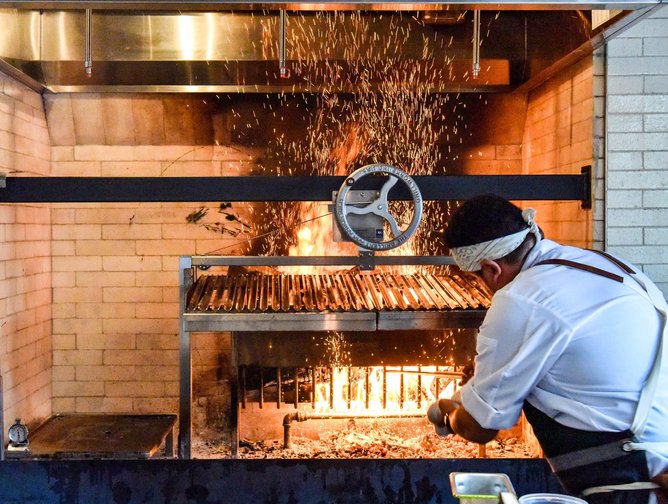 Red Ash is consistently ranked as one of the best restaurant's in Texas. Picture: Red Ash
Red Ash
Italian restaurant Red Ash is consistently ranked among the best places to eat in Austin.
Influenced by the culinary traditions of both Northern and Southern Italy, its stunning cuisine is expertly prepared by owner and Executive Chef John Carver.
The restaurant's name is inspired by the custom-built, wood-burning grill, oven and plancha, which release red ashj from the live wood fires.
Whether you visit for a business meeting or downtime, be sure to try one of specially-selected wines.
Clark's Oyster Bar
Owned and operated by chefs Larry McGuire and Tom Moorman, Clark's Oyster Bar is the little brother of Perla's.
This relatively small restaurant can be found to the west of the city centre and is buzzing with activity at all hours of the day.
Among the highlights are undoubtedly the house-baked sourdough, lobster rolls and pan-roasted black angus hamburgers.
If you'd prefer a patio table, call Clark's after 10am on the day you'd like to book.
la Barbecue is one of the best places to eat in Austin. Picture: la Barbecue
la Barbecue
It's all in the name.
If you're looking for classic, central Texas barbecued grub, you've come to the right place.
All la Barbecue's recipes are unique and exclusive, with special blends of salty and savoury rubs used for melt-in-the-mouth brisket, pork ribs and house-made sausage.
Owner LeAnn Mueller – granddaughter of legendary pitmaster, Louie – serves up a number of throwback dishes honouring her German relatives.