Top 10 best airlines in the United States and Canada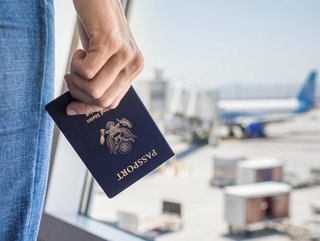 Skytrax's results see some of the best airlines across the United States, with Delta Airlines ranking 20th in The World's Top 20 Airlines in 2023 award.
With Skytrax having released its 2023 World Airline Awards, Business Chief considers the North American airlines that excel globally in their services
Airline review website Skytrax has released its 2023 World Airline Awards for the 23rd year running. The list includes categories like 'Cleanest Airline' and 'Best Cabin Crew,' with the awards themselves chosen by customers. More than 325 airlines were included in the survey results.
The results see some of the best airlines across the United States, with Delta Airlines ranking 20th in The World's Top 20 Airlines in 2023 award. With these awards in mind, Business Chief Magazine considers the Top 10 Airlines across the Americas and Canada, which are celebrated for their convenience and customer service.
Now in its 91st year of continuous service, Hawaiian Airlines is Hawaii's largest and longest-serving airline. It offers nonstop service to Hawaii from more U.S. gateway cities than any other airline, along with services from Japan, South Korea, Australia, New Zealand, American Samoa and Tahiti.
The airline also provides more than 160 jet flights daily between the Hawaiian Islands, and over 240 daily flights system wide. It is renowned for its punctuality, having been named the most punctual airline by the US Department of Transportation every year since 2004.
Southwest Airlines is an airline based in the US and the world's largest low-cost carrier. Having been in operation for more than 50 years, it has often been ranked one of the top safest carriers in the world.
In 2018, it was celebrated for carrying more domestic passengers than any other airline in the US. Skytrax in particular has certified the airline as a 4-Star Low-Cost airline for its cabin comfort, seat charges and onboard cleanliness, with staff delivering good and consistent service standards.
Air Canada, founded in 1937, provides scheduled and charter air transport for passengers and cargo to 222 destinations worldwide. It is another airline ranked well on Skytrax, with Air Canada rouge in particular ranking third in The World's Best Long Haul Low-Cost Airlines in 2023 award.
For 2023, a new Skytrax award was introduced, the World's Most Family Friendly Airline, which was won by Air Canada. This award includes family seating policies, dedicated family check-in facilities, priority boarding, children's meals, children's amenities and child specific onboard entertainment. Its Family Sharing facilities allow customers to combine 'Aeroplan points' with family members to redeem rewards sooner.
JetBlue is New York's 'Hometown Airline' and a leading carrier in Boston, Fort Lauderdale-Hollywood, Los Angeles, Orlando and San Juan. The airline carries customers to more than 100 destinations throughout the US, Latin America, the Caribbean, Canada and the United Kingdom.
The airline is often celebrated for offering many budget-friendly flights to both domestic and international destinations. It also has a good frequent flyer programme and few to no change and cancellation fees – depending on which class customers fly in. It was awarded Best Economy Class by The Points Guy in 2022 for its affordability.
Envoy Air is a wholly owned subsidiary of American Airlines Group, and provides regional flight service to American Airlines under the American Eagle brand and ground handling services for many American Airlines Group flights.
In 2019, Business Insider reported that the airline had an excellent safety record both in the air and on the ground and always placed the safety of its passengers and employees at the forefront of its operations. The airline has committed to improvements in recent years, improving pay benefits for its employees – including pilots – in 2022.
Alaska Airlines was awarded the Best Regional Airline in North America in a very competitive market in the 2023 World Airline Awards. Headquartered in Washington, US, it is the fifth largest airline in North America when measured by scheduled passengers carried.
The airline has been previously ranked by J. D. Power and Associates as having the highest customer satisfaction of traditional airlines for twelve consecutive years. It has maintained popularity due to its high-value reward rate Mileage Plan programme, as well as its favourable policies around fees and pets.
With more than 1,300 aircraft in its mainline and regional fleets across six continents, American Airlines is the largest airline in the world when measured by scheduled passengers carried and revenue per passenger mile. The airline handles more than 200 million passengers annually with an average of more than 500,000 passengers daily.
Continually applauded for its convenience, American Airlines customers can take advantage of a well-known loyalty program, allowing them to remain popular among frequent flyers. In December 2022, the company's AAdvantage Executive Platinum status was named Best US Airline Elite Status.
Spirit Airlines is a major United States ultra-low cost airline operating flights throughout the US, Caribbean and Latin America. It was named the seventh largest passenger carrier in North America as of 2023, as well as the largest ultra-low-cost carrier in North America.
The airline has massively surged in popularity over the past several years due to its low costs making flying more affordable for a wide range of people.
JetBlue has made an offer to acquire Spirit for US$3.8bn in 2022, however in March 2023, the United States Department of Justice sued to block the acquisition.
With a large domestic and international route network, United Airlines quickly became the third-largest airline in the world after its merger with Continental Airlines in 2010. Its global network arguably allows the airline to provide more ultra-long haul flights than its competitors.
As of January 2023, the airline operated 118,800 services, with 3,695 to 3,910 daily, or four in 100 of the world's flights that month. In July 2021, Air Transport World magazine named United its Eco-Airline of the Year for the second time, and in 2022 it picked up a range of awards such as Fastest-Growing Airline, Best Airline Lounges and Best Trans-Atlantic Airline.
Delta Air Lines was the success story in North America for Skytrax, winning six awards as part of the 2023 World Airline Awards. Awards included Best Airline in North America, as well as Best Airline Staff Service for the region. It is currently ranked 20th for The World's Top 20 Airlines in 2023, having moved up four places since 2022.
The airline is the US global airline leader in safety, innovation, reliability and customer experience and continues to lead the airline industry in operational excellence while maintaining its strong customer service reputation.
Priding itself as being America's most awarded airline, having won awards for Most Admired Airline by Fortune and Top US Airline of 2022 by The Wall Street Journal alone. Delta is continually recognised for its positive passenger experience, customer service, operational performance and a good workplace culture.