Who is David Bozeman, C.H. Robinson's new CEO?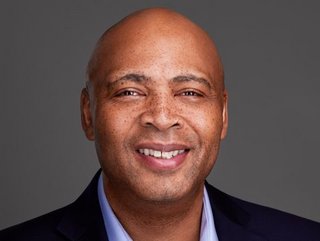 It is the hope within the industry that Bozeman will continue to capitalise on the company's opportunities as a logistics provider (image sourced from C.H. Robinson)
David Bozeman became the record ninth black CEO on the Fortune 500 when he joined C.H. Robinson, bringing extensive supply chain expertise to fuel growth
The number of black CEOs on the Fortune 500 has hit another record high, but there is still much progress to be made.
When Dave Bozeman left Ford after a short stint to become CEO of transportation and logistics company C.H. Robinson, he became just the ninth black CEO on the 500 list. Earlier in June, a new high was set with eight black CEOs.
With more than 30 years of experience at industry-leading companies across supply chains, transportation and manufacturing services, Bozeman is aiming to help the company build the next chapter of growth. He also hopes to bring digital and customer service experience to his new role as CEO.
Bozeman was most recently the vice president of the Ford Customer Service Division and of the Enthusiast Vehicles branch of Ford Blue, where he was responsible for service parts logistics. He has developed forward-thinking teams while simultaneously considering long-term direction.
C.H. Robinson: Worldwide logistics solutions
Previously, he served as Vice President for Amazon Transportation Services. He held roles of increasing seniority at Caterpillar, Inc. from 2008 to 2016, ultimately serving as Senior Vice President Enterprise Systems.
Bozeman received an MS in Engineering Management from the Milwaukee School of Engineering and a BS in Manufacturing Design from Bradley University.
Well-versed in holding an executive role, Bozeman has a track record of being able to reinvent complex operating models and make an impact industry-wide. He has proven expertise in global supply chain and logistics management, which sees him well-placed in C.H. Robinson, as well as his ability to enhance customer value.
C.H. Robinson works as a problem solver in the logistics sector for companies worldwide, with US$30bn in freight under management and 20 million shipments per year and, within its supply chain, it uses technology to make its work better and more efficient for the business of its customers.
The company has been expanding its multimodal transport over the last few years, as well as providing air, ocean and customs services through its global freight forwarding division. In May 2023, the firm announced that it reached its emissions intensity goal two years early, exceeding its goal to cut emissions intensity 40% against a 2018 baseline by 2025.
It is the hope within the industry that Bozeman will continue to capitalise on the company's opportunities as a logistics provider in a quickly evolving and complex supply chain environment. In his role, he will work alongside the company's management team to continue to accelerate the next phase of sustained growth.
He has a task ahead of him, with C.H. Robinson feeling the heat from declining revenues, two rounds of layoffs, and pressure from investor Ancora Holdings Group to sell off the international freight forwarding arm of the business.
The company fell six places on the Fortune 500 list to 160.