These are the most valuable logistics brands in the world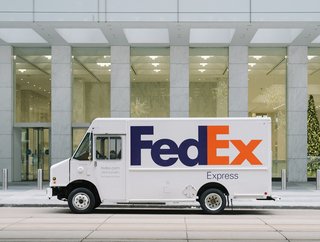 FedEx remains one of the most valuable logistics brands in the world
UPS and FedEx remain the world's most valuable logistics brands, while Danish firm Maersk is the fast-growing brand after a record year for revenue
Despite seeing its year-on-year value decrease by 8% to US$35.4 billion, UPS remains the most valuable logistics brand in the world.
That's according to the latest research from Brand Finance which, every year, puts 5,000 of the biggest brands on the planet to the test and ranks them across all sectors and countries to produce its Global 500.
The consultancy also produces more than 100 reports and accompanying 'top 25' lists for each sector.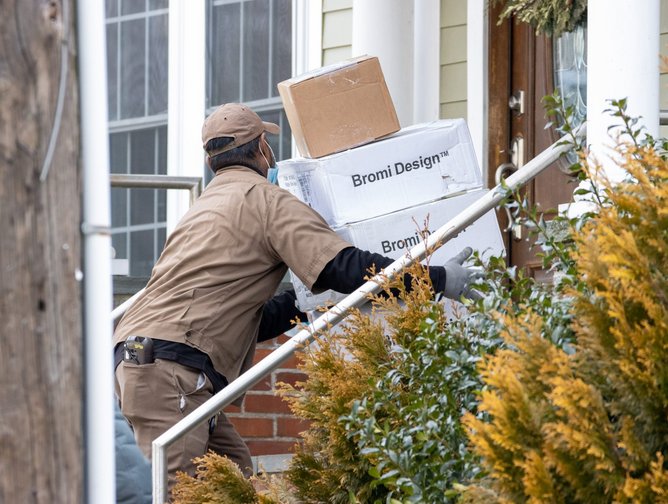 A UPS worker delivering packages
UPS' fellow American brand FedEx is the second-most valuable logistics brand in the world (up 11% to US$28.9bn), while Japan's JR sits third having enjoyed a 12% brand value increase to US$13.8bn.
This year's Global 500 list showed billions of dollars in value had been slashed from many of the world's biggest companies, reflecting the severe downturn experienced by the tech sector over the past 18 months.
Brand value is defined by Brand Finance as the net economic benefit that an owner would achieve by licensing their brand in the open market.
It also looks at brand strength, calculated through a balanced scorecard of metrics evaluating marketing investment, stakeholder equity and business performance.
UPS retains top spot despite lean financial growth
Brand Finance highlighted that UPS had experienced comparatively low projected financial growth this year, leading to a negative influence on its brand value. Various factors contributed to this outcome, including rising inflation, the threat of global recession and persistent supply chain challenges.
Despite those challenges, UPS has made significant strides forward in its general operations and services, helping to mitigate the economic and geopolitical situation.
Richard Haigh, Managing Director at Brand Finance, said: "The logistics sector witnessed an unprecedented rise in online shopping during the pandemic as restrictions necessitated a shift in consumer behaviour. While we have observed a moderation in this trend due to the gradual easing of the pandemic and the return of some consumers to offline shopping, the shift towards e-commerce is expected to persist, albeit not at the same accelerated rate experienced during the height of the pandemic.
"Although there are hard times ahead, logistics brands can anticipate that this continued transition to online retail could serve as a driving force in sustaining revenue growth within the e-commerce segment, thereby offering some respite amidst the prevailing geopolitical challenges faced by the industry."
The remaining entries in Brand Finance's logistics top 10 and their values are as follows: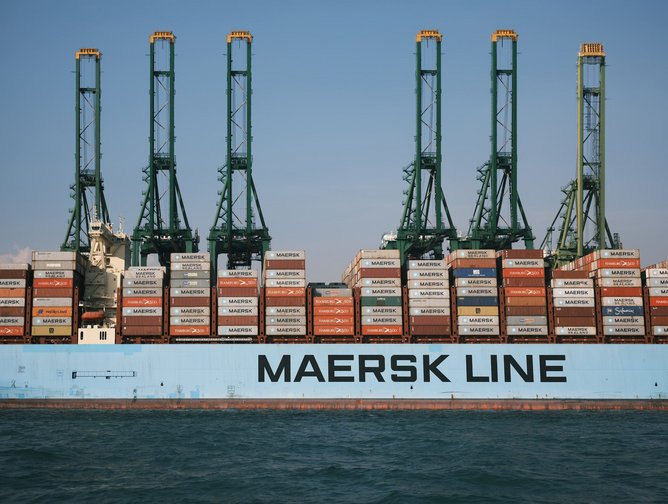 Maersk is the world's fastest-growing logistics brand, according to Brand Finance
Maersk is world's fastest-growing logistics brand
Globally integrated logistics company Maersk was found to be the fastest-growing logistics brand in the world, achieving 53% year-on-year brand value growth.
It comes after a year of record revenue, with forecasts increasing in a similar manner.
In recent times, Maersk has expanded its air cargo business and also acquired LF Logistics, the brand's most consequential acquisition to date, further enhancing its footprint in Asia.
The Danish firm's brand value has more than doubled (up 121%) when compared to its pre-pandemic level.
Doordash was the second-fastest grower (39%), followed by CMA CGM.
******
For more business insights, check out the latest edition of Business Chief Middle East & Africa and be sure to follow us on LinkedIn and Twitter.
You may also be interested in the Business Chief EMEA website.
Please also check out our upcoming event – Sustainability LIVE in London on September 6-7, 2023.
BizClik is a global provider of B2B digital media platforms that cover executive communities for CEOs, CFOs and CMOs, as well as leaders in Sustainability, Procurement & Supply Chain, Technology & AI, Cyber, FinTech & InsurTech. We also cover industries including Manufacturing, Mining, Energy, EV, Construction, Healthcare and Food & Drink.
BizClik, based in London, Dubai and New York, offers services such as content creation, advertising and sponsorship solutions, webinars and events.