Top 10 most valuable brands in the world – Amazon to TikTok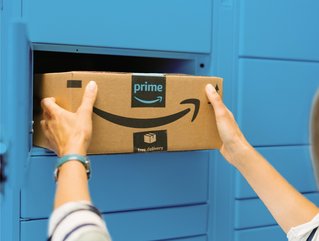 Amazon is the most valuable brand in the world. Picture: Amazon
Business Chief takes a look at the top 10 most valuable brands in the world, according to Brand Finance, which puts 5,000 major companies to the test
Every year, Brand Finance puts 5,000 of the biggest brands to the test, ranking them across all sectors and countries to produce its Global 500.
This year's list shows billions of dollars in value has been slashed from many of the world's biggest companies, reflecting the severe downturn experienced by the tech sector over the past 18 months.
Brand value is defined by Brand Finance as the net economic benefit that an owner would achieve by licensing their brand in the open market,
The consultancy also looks at brand strength, calculated through a balanced scorecard of metrics evaluating marketing investment, stakeholder equity and business performance.
Here, Business Chief takes a look at the top 10 most valuable brands in the world, according to Brand Finance.
1. Amazon
Brand value: US$299.3 billion
Despite a tough year for the tech industry and a loss of US$51bn in value, it's no surprise to see Amazon coming out on top. The global heavyweight has retaken top spot having previously been ranked as the world's most valuable brand from 2018 to 2020.
While Amazon has failed to meet expected targets, undergoing significant cost cutting and layoffs, its brand has grown in recent years to become a dominant players across multiple sectors. These include online retail, cloud computing, voice/home automation and digital streaming.
David Haigh, Chairman and CEO of Brand Finance, said: "Our research has found that Amazon's brand value comes from its strong position in both B2C and B2B sectors of the economy, as it is a key global market leader in the massive markets of both online retail and online cloud computing services.
"Despite already having the world's most valuable brand, it is continuing to expand into new verticals such as bricks and mortar retailing, acquisition of film studios, and payment processing. Further, with Amazon's full online retail services available in just 18 nations, there remains further scope to expand its geographic reach."
2. Apple
Brand value: US$297.5bn
Apple's brand value has plummeted 16%, falling below US$300bn and resulting in the tech heavyweight falling to second place.
The decline in brand value relates to a fall in forecast revenue, with a disrupted goods supply chain and constrained labour market expected to limit supply of its marquee hardware products.
In its report, Brand Finance researchers write that Apple continues to innovate, invest in long-term growth plans and expand its offering into a broader range of services, thus diversifying its suite of products beyond its most popular, the iPhone.
3. Google
Brand value: US$281.4bn
Retaining its position in third place, Google's brand value has risen by 7% year-on-year to US$281.4bn thanks to its expansion into new products and services.
Over the past 18 months, the company has also enhanced existing products such as Google Wallet, Google Pixel and Google Cloud with new AI and virtual reality features.
Moreover, Google continues to be active in its approach to sustainability and tackling climate change, including by making strong commitments to data centre cooling and aiming to operate entirely on carbon free energy by 2030.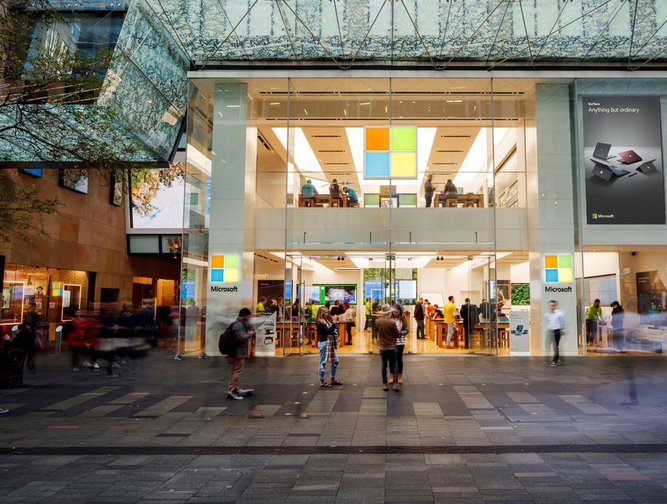 Microsoft remains one of the most valuable brands in the world
4. Microsoft
Brand value: US$191.6bn
Despite a difference of almost US$100bn, Microsoft has seen its brand value rise by 4% to US$191.6bn.
In a bid to finally compete with Google from a search engine perspective, the company launched its new version of Bing in February, with ChatGPT built in.
And recently, the tech giant has been looking to tie up a US$69bn deal to buy Activision Blizzard in what would be the biggest deal of its kind in gaming history, but has been left frustrated by regulators.
5. Walmart
Brand value: US$113.8bn
With its vast global presence and thousands of stores, Walmart is inevitably one of the biggest brands on the planet and the most valuable retailer in Brand Finance's ranking.
The business continues to focus on offering low prices to customers, achieved in large part by leveraging its immense purchasing power to negotiate favourable deals with suppliers.
Brand value growth in 2022 was achieved thanks to a full year of trade largely unaffected by pandemic restrictions.
6. Samsung
Brand value: US$99.7bn
The highest non-American entry in the list, Samsung has seen its brand value drop by 7% and below the US$100bn mark.
Samsung Electronics continues to be the best-known division of the company, which maintains its position as a global leader in the production of smartphones, televisions, home appliances, and semiconductors.
Tech and electronics have evidently assumed even greater importance since the pandemic, meaning an increase in demand for and necessity of advanced electronic products. Most recently, the brand launched its increasingly popular Galaxy Z Flip4 and the Galaxy Z Fold4 models.
7. ICBC
Brand value: US$69.5bn
The Industrial and Commercial Bank of China's (ICBC) brand value has also declined by 7%, falling to US$69.5bn.
However, according to Statista, ICBC was the world's largest bank in 2022 based on total assets – which stood at US$5.74 trillion.
ICBC has also been involved in emerging sectors including green finance and sci-tech innovation, resulting in an increase in performance.
8. Verizon
Brand value: US$67.4bn
Verizon operates one of the largest and most advanced wireless networks in the US, providing coverage to millions of customers.
In recent years the company has been at the forefront of 5G technology deployment, investing heavily in building out its network infrastructure to deliver faster speeds, lower latency and expanded connectivity.
Brand value was down 3% from 2022 into 2023, standing at US$67.4bn.
9. Tesla
Brand value: US$66.2bn
Electric vehicle heavyweight Tesla has seen its brand value grow by 44% over the past 12 months – the most of any company in the top 10.
Elon Musk's company has taken major steps in the development of fully autonomous cars; its Full Self-Driving (FSD) technology, once fully tested and finalised, will allow vehicles to drive themselves in most conditions and environments.
Plenty of work has also been going into improving its charging infrastructure.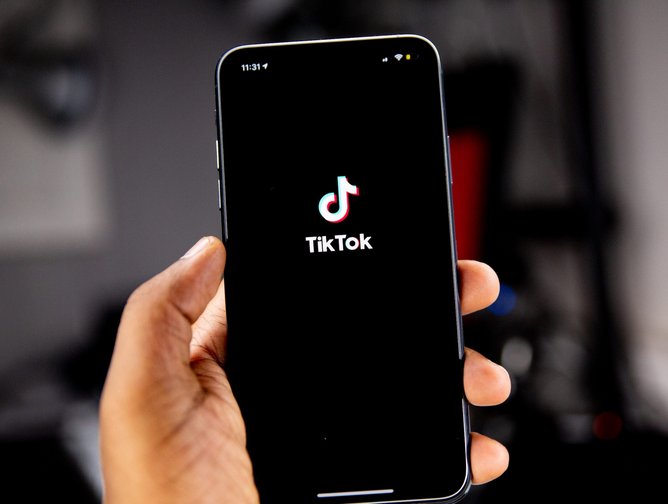 TikTok has become hugely popular in recent years
10. TikTok
Brand value: US$65.7bn
TikTok's stratospheric rise over the past few years has been quite remarkable.
The social media platform took full advantage of the pandemic years, utilising the boredom of users across the globe who found themselves stranded indoors and unable to socialise.
According to Brand Finance, its brand value now stands at US$65.7bn, although it has had to negotiate tough questions on how it handles personal data.