Sunny Gupta: Apptio Founder advancing IT automation software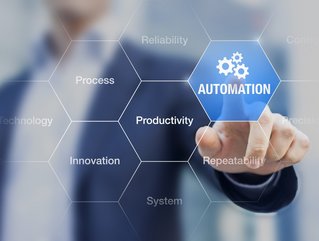 Apptio being a provider of FinOps software proposed aims to accelerate the "advancement of IBM's IT automation capabilities" as part of the IBM acquisition
In the wake of IBM acquiring Apptio in a US$4.6bn deal, Sunny Gupta continues to advise businesses on IT enterprise digital transformation
A renowned entrepreneur and best known as the founder and former CEO of Apptio, Sunny Gupta is a notable figure in technology and business management. Having co-founded Apptio in 2007, a cloud-based technology business management software, he helped the company grow to consider an untapped demand in technology business management.
IBM has since acquired the company for US$4.6bn in June 2023 as part of its focus on hybrid cloud and artificial intelligence (AI). Gupta said as part of the announcement: "We are so excited to be joining IBM and combining our industry-leading offerings with IBM's global presence and strong portfolio across AIOps, automation and hybrid cloud offerings."
Expanding IT automation capabilities for businesses
Based in Washington, US, Apptio has catered to more than 1,500 clients, working with cloud service providers such as AWS, Microsoft Azure, Google Cloud Platform and other companies, including Salesforce, ServiceNow, Oracle and SAP.
Its founder, Gupta, has driven the change to transform technology business management. Having earned a Bachelors in Computer Science from the University of South Carolina, he was selected as a 'Top 40 CEO under 40' and was recognised as an Ernst & Young Entrepreneur of the Year in 2012. In both 2020 and 2021, he featured on the Puget Sound Business Journal Power 100 list.
Prior to founding Apptio, Sunny was EVP of Products at Opsware, responsible for all product businesses, until Opsware's acquisition by HP in 2007, as well as holding other leadership roles in products, business development and technology companies like IBM.
In 2019, Gupta stepped down as CEO of Apptio after successfully leading the company for twelve years. However, he continues to be a well-respected figure in the technology sector, having joined the Gainsight Board of Directors in May 2021. He also serves as Strategic Advisory Board Member to the Foster School of Business at University of Washington.
Apptio being a provider of FinOps software proposed aims to accelerate the "advancement of IBM's IT automation capabilities" as part of the IBM acquisition. Business Chief's sister publication, FinTech Magazine, reported in particular that the move hopes to help clients control their spend on enterprise digital transformation projects amid economic pressures.
It is the largest IBM acquisition since 2019 when the company bought Red Hat in 2019. Some of the benefits that IBM can reap from Apptio is that its software has the ability to translate complex financial information into a language that business executives can easily understand.
It aims to help business leaders and companies align to make better and informed decisions with stakeholders about how they should invest in technology and allocate IT resources. This type of evolution reflects a recognition of the changing IT landscape, where businesses increasingly embrace digital transformation.