Top 10 women in technology in the US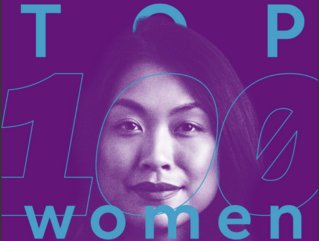 These 10 women in tech are forging a path into bold areas of innovation and technological ambition, according to sister publication Technology Magazine
Sister publication Technology Magazine has revealed its Top 100 Women in Technology List. The list follows on from the magazine's inaugural list last year and continues to celebrate the work women leaders are doing in an industry that has long been male dominated but is changing as the industry pushes for more diversity.
Deloitte Global predicts that large global technology firms, on average, will reach nearly 33% overall female representation in their workforces in 2022, up slightly more than two percentage points from 2019.
Nominated by readers of Technology Magazine and compiled by the publication's in-house team, the Top 100 features the leading female executives and influencers in technology.
Here, we highlight the top 10 in the United States, from CIOs at The Walt Disney Company and Salesforce to the chief digital officer of Microsoft, chief executive of YouTube and COO of Meta.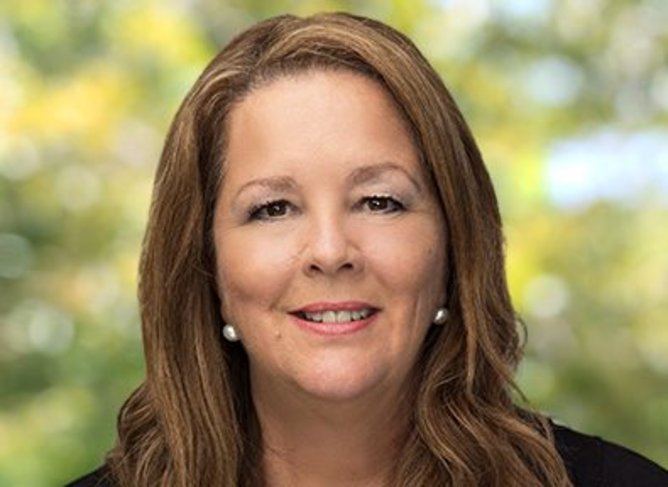 1 Diane Jurgens
CIO
The Walt Disney Company

Senior technology management executive Diane Jurgens has more than three decades of industry experience, with expertise in driving technology and innovation on a worldwide scale. As Executive Vice President, Enterprise Technology and Chief Information Officer of The Walt Disney Company since 2020, Diane Jurgens oversees Disney's global Enterprise Technology organisations, which includes enterprise business systems, infrastructure, workforce enablement, and enterprise resilience engineering. She is also responsible for the planning, prioritisation, implementation and operations of Disney IT systems and infrastructure across the firm in support of corporate business operations, ensuring their strategic relevance and operational effectiveness.
Prior to joining Disney, she served as CTO for multinational mining company BHP, where she led capital program delivery, technology operations, cybersecurity, data privacy, digital strategy and R&D; and previously held senior executive positions with firms in various industries, including president of Shanghai OnStar Telematics Co., CIO for GM's global operations, and as an executive of Boeing. For her contribution to tech, Diane secured the Six Female Champions of the Global Tech Scene Award in 2020 (Tech Wire Asia). She holds an MBA from Seattle University, and an M.S. in electrical engineering.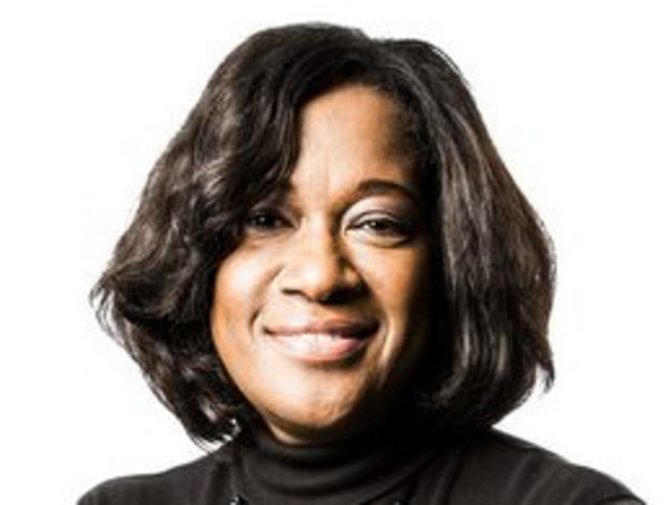 2 Jacky Wright
Chief Digital Officer
Microsoft

Global technology leader Jacky Wright has made a broad impact in business transformation and on social issues during two decades of technology leadership for companies including GE, BP and Microsoft, as well as the UK Government. As Chief Digital Officer and Corporate Vice President of Microsoft US, she inspires and leads a team to help businesses leverage technology to drive innovation, adopt sustainable and accessible business models, and digitally transform.

A British national, Jacky re-joined Microsoft US in 2019 after completing a two-year secondment as Chief Digital and Information Officer for HMRC, the British Government tax department, clocking up more than a decade with Microsoft. Jacky has extensive experience leading large-scale organisations driving digital transformation and is widely recognised for her work in advancing diversity in technology, including an honorary doctorate from Aston University.

As a woman of colour, her passion, advocacy, and influence to create a truly inclusive world is demonstrated in the various forums where she regularly speaks on diversity, digital inclusion and the power of inclusive leadership. She has numerous awards to her name, including winning Women on Boards, WinTRADE Awards 2019, and was the innovative CIO at Stanford University in 2015. She serves as CDO Community for the World Economic Forum.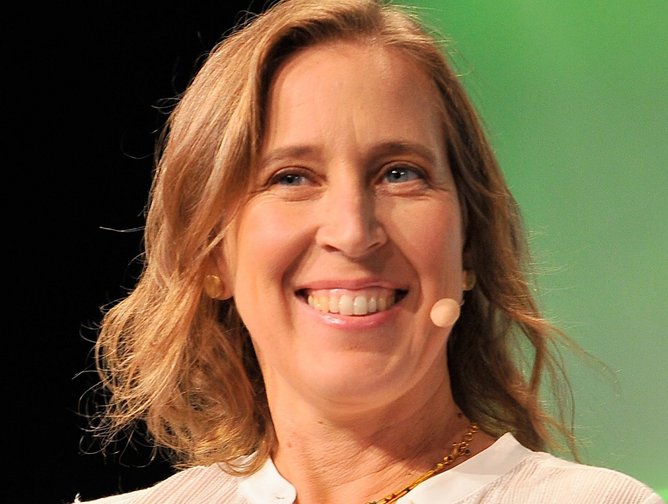 3 Susan Wojcicki
CEO
YouTube

Susan Wojcicki has been fully immersed in the world of technology since being hired in 1999 as Google employee number 16 and has worked on everything from AdSense and Google Analytics to Google Books and Google Images, serving as SVP of AdWords and AdSense for 14 years. Now CEO of Alphabet subsidiary YouTube, which has 2 billion monthly users, Susan was in fact the technologist who advocated for the US$1.65bn acquisition by Google of YouTube in 2006 and has run the company since 2014.

Prior to becoming a Googler, Susan worked in the marketing department at Intel and as a management consultant at Bain. She is a Harvard graduate and has an MS in economics and an MBA from the University of California. She frequents women in technology lists and in 2021, made it on to Forbes' Power Women List and its America's Self-Made Women List.

4 Mary Beth Westmoreland
VP, Technology
Amazon
Boasting more than two decades of experience, dedicated technology Mary Beth Westmoreland is Amazon's Vice President of Technology since 2020, one of very few VP women at the ecommerce giant. Prior to Amazon, she spent 12 years at Blackbaud, including as CTO, leading global product engineering, design, architecture, program management, content and operations and as VP of Research & Development at Ipswitch Inc.
Armed with a degree in mathematics and physics from Immaculata University, where she is now a trustee, and a lifelong passion for maths and science in helping drive innovation in the tech space, Mary Beth kicked off her career as a programmer before being promoted up through the technical ranks to senior engineer and then into management. In 2020, she won the Top 50 Most Powerful Women in Tech award (National Diversity Council), and has been named in the top 50 most powerful women in tech by numerous organisations. She is a founding board member of non-profit Charleston Women in Tech.
5 Sheryl Sandberg
COO
Meta
Arguably one of the most famous female faces in the world of tech, Sheryl Sandberg has held the position of Chief Operating Officer at Meta (formerly Facebook) for the last 14 years, where she has helped to dramatically increase the social media firm's revenue. Arriving at Meta from Google having served as VP of Global Online Sales and Operations for six and a half years, Sheryl boasts an impressive CV, having served in a senior government role, as chief of staff for the US Treasury Department, as a management consultant at McKinsey, and economist with the World Bank.
A Harvard graduate, Sheryl is a bestselling author, of Lean In: Women, Work, and the Will to Lead and Lean In for Graduates, and co-author of Option B: Facing Adversity, Building Resilience and Finding Joy; and a renowned philanthropist and founder of the Sheryl Sandberg & Dave Goldberg Family Foundation, a non-profit organisation that works to build a more equal and resilient world.
6 Jo-ann de Pass Olsovsky
EVP & CIO
Salesforce
As EVP and chief information officer at Salesforce since 2018, Jo-ann de Pass Olsovsky leads the global IT function for Salesforce core, Mulesoft, Tableau and Slack, including technology strategy, architecture, applications, engineering, M&A systems integrations, data/analytics, network infrastructure, cloud services, and enterprise operations.
An industry veteran and 14-year CIO, Jo-ann previously led technology teams as CIO at BNSF Railway for 10 years and held various leadership positions in the telecommunications and networking industries, at AT&T, GTE and Verizon, serving as Director of Verizon from 1997 to 2006. She is an advisory board member for AT&T, Google, Amazon, Accel Partners, Cisco and Dell. Jo-Ann has numerous industry recognitions for technology to her name, including Top 100 Most Influential Hispanics (Hispanic IT Executive Council), and holds an MBA. She serves on the board of directors for Reltio and for Canadian National.
7 Gwynne Shotwell
President and COO
SpaceX
As President and COO of SpaceX, Gwynne Shotwell is responsible for the day-to-day operations of the space exploration company, as well as managing customer and strategic relations to support company growth. Gwynne joined SpaceX in 2002 as the company's 11th employee, as Vice President of Business Development and built the Falcon vehicle family manifest to nearly 50 launches, representing US$5bn in revenue.
Prior to joining SpaceX, she was Director of the Space Systems Division at Microcosm Inc. she spent more than 10 years at the Aerospace Corporation, where she held positions in Space Systems Engineering & Technology as well as Project Management. She managed a landmark study for the Federal Aviation Administration on commercial space transportation, and extensive analysis of space policy for NASA's future investment in space transportation. Gwynne has featured on numerous powerful women lists, including Forbes' Power Women 2021. She is a member of the World Economic Forum's Global Agenda Council on Space Security. Gwynne has a BSc in Mechanical Engineering from Northwestern University.
8 Nayaki Nayyar
President
Ivanti
A technology leader for more than 25 years, Nayyaki Nayyar is currently President of Ivanti, responsible for driving vision, strategy, next-generation innovation and growth across the software company's portfolio in cybersecurity, automation, endpoint and edge device management, and service management.
She joined Ivanti in 2020 following four years at BMC Software where she led the Digital Service and Operations Management Business Unit and was instrumental in the transformation of the company's ITSM and ITOM product lines, launching BMC Helix. She also spent more than five years at SAP, leading IoT and GTM business units globally, and prior to this held technology leadership roles at Valero and Shell. She serves on the boards of Corteva Agriscience and Vertone Inc., one of the leading providers of AI/ML solutions. She has an MSc in Computer Science from the University of Houston.
9 Jae Sook Evans
CIO
Oracle
A senior-level tech executive, Jae Sook Evans has more than 20 years' experience building and leading global technology teams that deliver world-class, highly available, scalable, and secure cloud infrastructure and services. As CIO of Oracle since 2020, Jae is responsible for launching and operating Oracle Cloud Infrastructure regions to support the cloud services needs of customers around the world.
Prior to Oracle, Jae spent five years at Walmart in tech executive roles including SVP of Global Infrastructure Engineering and Operations, responsible for the retail giant's ecommerce and store tech operations and global infrastructure services. She also had senior leadership tech roles at WebEx, Macrovision, Electronic Arts and Saba Software. Passionate about bringing diversity and inclusion to the workplace, Jae Sook is the executive sponsor of DE&I for Oracle Cloud Infrastructure and has served as a leader and champion in various industry organizations focused on DE&I.
10 Lakecia Gunter
Vice President and General Manager, IoT Global Channel Sales
Microsoft
A visionary senior engineering executive with more than 15 years of leadership and management experience, Lakecia Gunter has a strong track record of leading high-performing teams to deliver results, including in her current role as VP and GM of IoT Global Channel Sales at Microsoft, where she is responsible for growing and scaling Microsoft's IoT business, from revenue growth to technical adoption and acceleration.
Prior to joining Microsoft, Lakecia spent 12 years at Intel Corporation where she was VP of the Programmable Solutions Group and GM of Ecosystem Development and Operations. While at Intel, she served in several leadership roles, including Chief of Staff and Technical Assistant to the CEO. She also spent four years as Program Manager at the US Department of Defense. She currently serves on the board for iUrban Teen, a STEM-Arts education program, and hosts her own weekly Podcast, Roar with Lakecia Gunter.
An award-winning, nationally-recognised engineer with a bachelor's degree in computer engineering and a master's degree in electrical engineering, Lakecia was named one of the 26 Most Powerful Female Engineers in 2016 by Business Insider, and in 2015, received the Society of Women Engineers' Prism Award.