What can we expect for the US healthcare industry in 2023?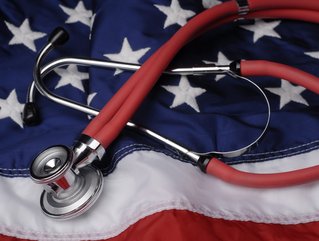 Healthcare giants account for eight of the 25 biggest companies in the US when it comes to revenue
Business Chief North America breaks down the projected profit outlook for the United States healthcare industry for 2023 and beyond, according to McKinsey
Following the release of the 2023 Fortune 500 list, Healthcare giants account for eight of the 25 biggest companies in the US when it comes to revenue. In ranking order, the eight companies include UnitedHealth Group, CVS Health, McKesson, AmerisourceBergen, Cardinal Health, Cigna Group, Elevance Health, and Centene.
With this in mind, Business Chief breaks down the profit projections for 2023 and beyond below…
Healthcare profit expected to rise by 4%
According to the latest McKinsey research, the healthcare industry is expected to see a rise of 4% CAGR for its profit, from US$654bn in 2021 to US$790bn in 2026. While it is expected that the industry will face difficult conditions in 2023 - high inflation rates and labour shortages - improvement efforts are expected to rise to overcome these challenges in 2024 and beyond.
Key areas expected to see higher growth:
Medicare Advantage within payers
Care settings - ambulatory surgery centers
Software and platforms
Specialty pharmacy
Areas where profit has worsened:
General acute care and post-acute care
Medicaid within payers
What is shifting the profit projections?
McKinsey highlights two core factors influencing profit projections including change in payer mix and endemic COVID-19.
Led by the growth in the over-65 population, the consultant expects Medicare to continue to rise, as well as Medicare Advantage among seniors. However, there could be potential for Medicaid enrollment to decline by roughly ten million lives over five years due to recent legislation that will allow states to begin eligibility redeterminations.
Moving closer and closer toward an endemic stage, McKinsey estimates that an endemic COVID-19 could result in a healthcare cost of US$200bn annually in the US relating to the prevention and treatment of COVID-19 cases as well as long COVID.
Commenting on the projections for 2023 and beyond, McKinsey said: "The US healthcare industry faces demanding conditions in 2023, including recessionary pressure, continuing high inflation rates, labor shortages, and endemic COVID-19. But players are not standing still. We expect accelerated improvement efforts to help the industry address these challenges in 2024 and beyond, leading to an eventual return to historical average profit margins."