Business leaders conflicted on cybersecurity spend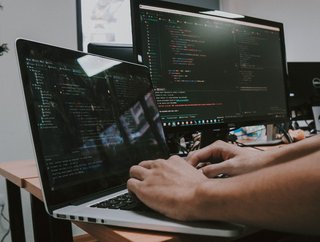 Almost two in five business leaders see cybersecurity as a barrier rather than an enabler, according to research from Trend Micro
While two-thirds of business leaders said they planned to increase their cybersecurity spend, Trend Micro found several critical gaps in understanding
Despite a majority of business leaders upping their cybersecurity spend in 2023, almost two in five (38%) see security as a barrier rather than an enabler, according to research from Trend Micro.
The global cybersecurity leader said it had discovered a number of conflicting views on the function while producing its new report, 'Risky Rewards'.
While two-thirds (64%) of business decision-makers (BDM) said they planned to increase cybersecurity investment this year, Trend Micro found critical gaps in understanding of the relationship between cybersecurity and other company functions.
Half (51%) of BDMs claimed cybersecurity was a necessary cost but not a revenue contributor, while a similar share (48%) argued its value was limited to attack/threat prevention.
Jon Clay, VP of Threat Intelligence at Trend Micro, said: "If organisations want to make the most of their security investments, business leaders must reframe their view of cybersecurity to think more broadly about how it can positively impact the enterprise.
"This research shows it's clearly a critical component of winning new business and talent. At a time when every dollar/penny counts, it's concerning to see stereotyped views of security persist at the very top."
Trend Micro commissioned Sapio Research to poll 2,718 business decision-makers in companies with at least 250 employees across 26 countries.

Trend Micro research lays bare cybersecurity contradictions
Despite some concerning findings, 81% of business leaders recognised that a lack of cybersecurity credentials could impact their ability to win new business – with a fifth (19%) admitting it already has.
This comes as almost three-quarters (71%) of BDMs admitted they were being asked about security posture in negotiations with prospects and suppliers, while 78% said these requests for information were increasing in frequency.
But an apparent contradiction in attitudes was laid bare by another finding, which showed only 57% of BDMs perceive there to be a strong or very strong connection between cyber and client acquisition/satisfaction.
Talent acquisition was another area with clear gaps in BDMs' understanding of the connection between cybersecurity and the rest of the business.
Although nearly three-quarters (71%) of respondents claimed the ability to work remotely had become vital in the battle for talent, only two-fifths saw a strong connection between cybersecurity and employee retention (42%) and talent attraction (43%).
Read the full report: Risk & Reward: Reconciling the conflicted views of business leaders on the value of cybersecurity