Coinbase in Canada: Providing citizens with simpler crypto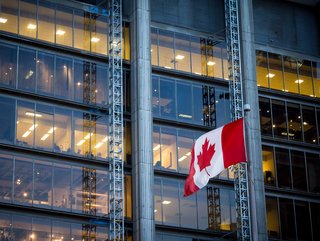 The company states that the expansion into Canada offers new possibilities for Canadians as its citizens seek to embrace the potential of cryptocurrencies
With expansion into Canada offering e-Transfers and zero trading fees, Coinbase seeks to boost crypto services in the country to increase global growth
Coinbase has recently announced that it is expanding into Canada with a series of new offerings that highlight a commitment to Canada as a priority Go Deep market.
The cryptocurrency exchange has expanded its services in the Canadian market by providing access to Interac e-Transfers to Canadian users through a partnership with Peoples Trust Company. With this service, Canadian users can deposit funds to Coinbase directly to purchase cryptocurrency.
In addition, Coinbase is providing Coinbase One to offer zero trading fees, 24/7 support, as well as a broad range of other services.
A presence in Canada helping drive business transformation
According to Coinbase's press release, Canada boasts an enthusiastic local tech ecosystem that, combined with the country striving to move towards a robust regulatory framework, positions itself as a potential global cryptoeconomy leader.
The company states that the expansion into Canada offers new possibilities for Canadians as its citizens seek to embrace the potential of cryptocurrencies. Coinbase states that it hopes to revolutionise the financial landscape and empower individuals with economic freedom on a global scale.
Through its partnership with Peoples Trust Company, part of Peoples Group, Coinbase is aiming to provide a secure and simpler way for users to move money in and out of their accounts. Ultimately, the goal is to make cryptocurrencies more accessible.
Interac availability was a highly requested feature by Canadian users and this move into Canada highlights Coinbase's commitment to build a platform for Canadians, by Canadians. Canadian users of Coinbase can now maximise the full potential crypto through membership with Coinbase One. Free for all users for 30 days, Canadians now have access to zero trading fees, boosted staking rewards and priority 24/7 support.
"Canada is well positioned to be a global leader in the crypto-economy thanks to the high levels of crypto awareness, a passionate local tech ecosystem, and the progress towards a strong regulatory framework," said Nana Murugesan, Vice President, International and Business Development of Coinbase.
"As Coinbase's next Go Deep Market, we are making significant investments to help Canadians access the benefits of cryptocurrency."
The benefits of the Canadian crypto market
Coinbase sees Canada as its next Go Deep Market. Canada is the second-most crypto-aware country across Coinbase's international markets, and an Ontario Securities Commission survey found that over 30% of Canadians said they will buy cryptocurrency within the year, more than double those who say they currently own crypto assets. This presents a significant opportunity for growth in the Canadian market.
Coinbase has recently made several commitments in order to ensure growth in Canada. The company has built a technology hub with more than 200 full-time employees who are helping to build Coinbase products, making it the largest tech hub outside of the US. The company is also one of Canada's largest crypto employers.
The company has also invested in several Canadian start-ups to promote local innovation and entrepreneurship, as well as working to develop technology that aims to advance the global cryptoeconomy. The companies include: Dapper Labs, Minerva AI, Axelar, Horizon Blockchain Games and Zapper.
"At Coinbase, our mission is to update the financial system and bring greater economic freedom to the world," said Lucas Matheson, Canada Country Director of Coinbase. "We're thrilled to be leading this push and helping drive innovation in Canada's financial system."

******
For more business insights, check out the latest edition of Business Chief Middle East & Africa and be sure to follow us on LinkedIn and Twitter.
You may also be interested in the Business Chief EMEA website.
Please also check out our upcoming event – Sustainability LIVE in London on September 6-7, 2023..
BizClik is a global provider of B2B digital media platforms that cover executive communities for CEOs, CFOs and CMOs, as well as leaders in Sustainability, Procurement & Supply Chain, Technology & AI, Cyber, FinTech & InsurTech. We also cover industries including Manufacturing, Mining, Energy, EV, Construction, Healthcare and Food & Drink.
BizClik, based in London, Dubai and New York, offers services such as content creation, advertising and sponsorship solutions, webinars and events.