Top 10 largest companies in Canada ranked by revenue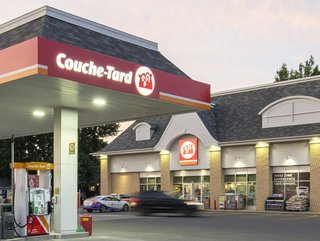 Alimentation Couche-Tard is the parent company of well-known brands including Couche-Tard, Circle K and Ingo. Picture: David Boyer/CNW Group/Alimentation Couche-Tard
Business Chief takes a look at the top 10 largest companies in Canada, ranked by their revenue according to the latest available data from ZoomInfo
When considering the biggest companies in North America, we naturally look to the US – home to a huge proportion of the best-known corporations in the world.
However, we often forget that the States' neighbouring nation to the north, with major cities including Toronto, Vancouver and Montreal, is home to numerous firms with several thousands of employees and a global reach.
Here, Business Chief examines the top 10 largest companies in Canada, ranked by revenue according to the latest data from ZoomInfo.
1. Cenovus Energy
Revenue: US$52.5 billion
Based in the cosmopolitan city of Calgary, Alberta, Cenovus Energy narrowly comes out on top as the largest company in Canada.
Compared to most of the other organisations on the list, Cenovus has a relatively small number of employees, at around 6,000, but is certainly a heavyweight of the energy sector.
While the firm is traditionally concerned with the production and marketing of crude oil and natural gas, Cenovus has made clear its commitment to sustainably developing assets in a "safe, innovative and cost-efficient manner", with consideration for environmental, social and governance (ESG) matters.
In addition to its homeland, the business also operates in the US and the APAC region.
2. Alimentation Couche-Tard
Revenue: US$51.9bn
As the parent company of the well-known brands such as Couche-Tard, Circle K and Ingo, Alimentation Couche-Tard is a big name in the convenience sector.
These days, the Quebec-based organisation can boast a presence across the globe, with more than 16,000 stores in countries including the US, Mexico, China and Japan.
In European nations, especially those in Scandinavia and the Baltics, the Couche-Tard brand has a huge presence with its network of gas stations and accompanying convenience stories.
3. Great-West Lifeco
Revenue: US$48bn
Great-West Lifeco is an international financial services holding company with interests in life insurance, health insurance, retirement and investment services, asset management and reinsurance businesses.
The company operates across North America and in Europe through the brands Canada Life, Empower, Putnam Investments and Irish Life.
By the close of last year, Great-West Lifeco had at least 31,000 employees which were said to be serving more than 38 million "customer relationships".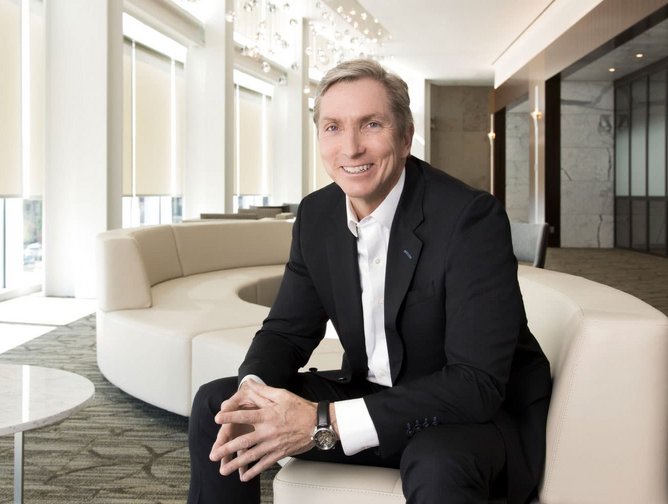 Rich Kruger is the new CEO of Suncor. Picture: Suncor Energy
4. Suncor
Revenue: US$46.4bn
Another energy firm based in Calgary's largest city, Suncor Energy is involved in offshore oil and gas; oil sands development, production and upgrading; and petroleum refining.
Moreover, Suncor also runs the Petro-Canada retail network, which now includes a multitude of fast-charging EV stations.
The business recently appointed a new President and CEO in the form of Rich Kruger, who has proclaimed the need to cut costs, improve efficiency and simplify operations.
5. Imperial Oil
Revenue: US$42.5bn
The third energy giant to be based in Calgary in the top five, Imperial Oil continues to be one of Canada's largest companies.
Canada as a country was just 13 years old when The Imperial Oil Company was formed way back in 1880 by 16 oil refiners in Ontario. Today, it continues to grow, innovate and adapt to an ever-changing environment.
Imperial has made a whole host of commitment to becoming a more sustainable operation, with the aim of reducing oil sands greenhouse gas intensity by 30% come 2030.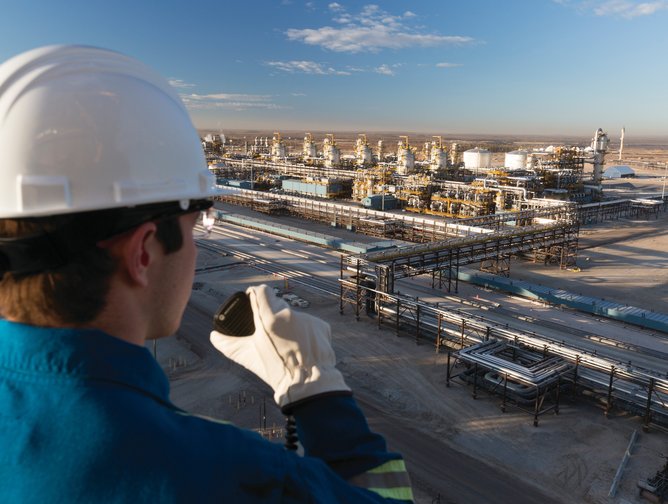 Imperial Oil continues to be one of Canada's largest companies. Picture: Imperial Oil
6. Royal Bank of Canada (RBC)
Revenue: US$42bn
Royal Bank of Canada is not just one of the largest financial institutions in Canada, but in the world, employing more than 88,000 people.
Built on a history stretching back 150 years, RBC now holds a strong market position in five business segments, serving 17 million clients across the globe.
The business has underlined diversity and inclusion as one of its key priorities, with President and CEO Dave McKay labelling diversity as "a gateway to the world and to success".
7. Loblaw Companies
Revenue: US$42bn
Loblaw's ethos is to empower Canadians to 'Live Life Well', which it does through its network of food stores and pharmacies.
The company prides itself on making good food affordable, while making health, beauty and wellness accessible to its millions of customers.
Such is its presence in Canada that 90% of the population live within 10 kilometres of a Loblaw Companies site, of which there are around 2,500 scattered across the nation employing almost 200,000 people.
8. George Weston Ltd
Revenue: US$41.2bn
Established in 1882, George Weston is the parent public company of both Loblaw Companies and Choice Properties, a leading Real Estate Investment Trust.
The organisation takes its name from its founder, a young Toronto bread salesman who went into business for himself after buying a bread route from his employer. By the turn of the century, Weston's Bread was known throughout the city and George Weston was Canada's biggest baker.
Loblaw Companies was integrated into the business in the 1950s, while Choice was spun out of Loblaw's real estate portfolio in 2013.
The Weston Foods bakery business was sold in 2021, marking the end of an era.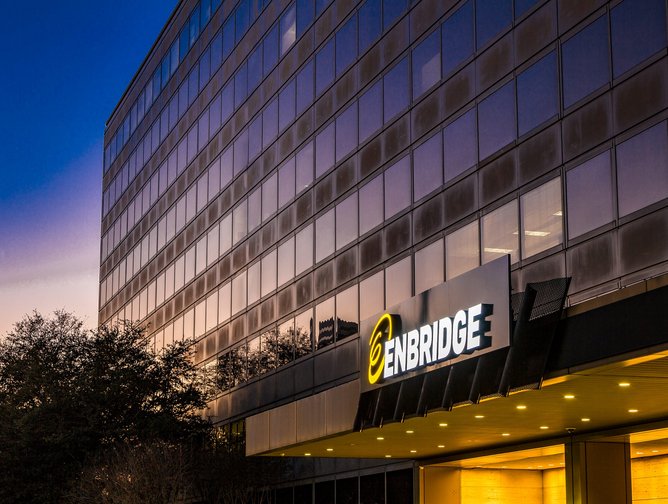 Enbridge has committed to running a more sustainable operation. Picture: Enbridge
9. Enbridge
Revenue: US$39.4bn
Enbridge is keen to hammer home its commitment to running a sustainable operation.
As a diversified energy provider, the company sees itself as being uniquely positioned to help accelerate the global transition to a cleaner energy future, advancing low-carbon energy technologies including carbon capture and storage.
Enbridge has also been selected to Bloomberg's Gender Equality Index for the last five years and has been ranked among Canada's Top 100 Employers 20 times, including this year.
10. Power Corporation of Canada
Revenue: US$35.9bn
Power Corporation of Canada is an international management and holding company focusing on financial services in North America, Europe and Asia.
Core functions include leading insurance, retirement, wealth management and investment businesses.
Through its subsidiary, Power Financial, the Power Corporation majority owns the aforementioned Great-West Lifeco.
Moreover, Power Financial's subsidiary, IGM Financial, holds the asset management and financial advisory companies IG Wealth Management, Mackenzie Investments and Investment Planning Counsel.